At the Belgian coastal town of Knokke-Le Zoute, the Zoute Concours d'Elégance takes place this weekend. Racing cars from Belgian privateer Jean 'Beurlys' Blaton and Astérix comics creator Albert Uderzo will be on display.
The Zoute Concours takes place on the Zoute Golf club, hidden from view in the coastal resort Knokke (Belgium). Over the past years, the Concours has been elevated to international status, with for example the 1949 Ferrari 166 MM barchetta out of the Lee-collection (USA) taking top-honours in the post-war class in 2020. Or what about the fantastic 1953 Fiat 8V Rapi Corsa out of local Jan De Reu's collection, best of show in 2016?
Ferraris
This year, two classes have some sublime racing cars on display. First of all, the class dedicated to famous French collector Albert Uderzo, who passed away last year. Uderzo is famous as the creator of the Asterix comic, but was an avid Ferrari collector and racer as well. In Zoute, both an Uderzo-owned Ferrari 512 BB LM and a Ferrari 308 Group 4 are on display.
To honour the career of one of Belgium's best gentleman drivers, a class was created for Jean 'Beurlys' Blaton as well. Blaton passed away last year as well, and he was instrumental in advancing the Ecurie Nationale Belge Jacques Swaters had helped create. Two more BB LM's Blaton raced are present, as well as a Ford GT40.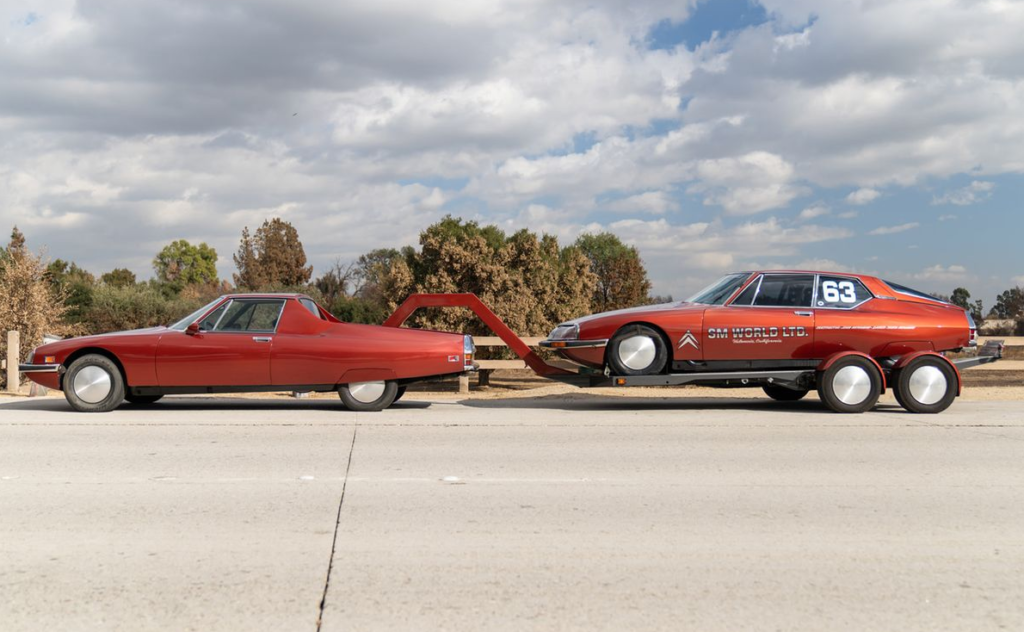 The Rig
And if you want to see something really special, go see 'The Rig', the Citroën SM trailer combination Citroën-fanatic Thierry Dehaeck has acquired. The Rig is a converted Citroën SM the recently deceased Jerry Hathaway had created in the US. It was used to transport another modified Citroën SM, to the Bonneville salt flats, where it was clocked at a top speed of 202.3 mph (325 kph) in 1987. An exhilarating combination.
Martini Alfa for sale
From the Bonhams auction on Sunday in Knokke, we retain the Martini-coloured Alfa Romeo 75 turbo Evoluzione IMSA Nicola Larini used to take multiple victories in the Italian touring car championship. It is expected to fetch at least 160.000 euro.
You can buy tickets for the concours here.