Photo Carlo Senten
Was it because this was the first chance for a large historic field to check out the new Spa lay-out? Or is any weekend of racing at Spa just too hard to resist? The Spa Summer Classic was a success.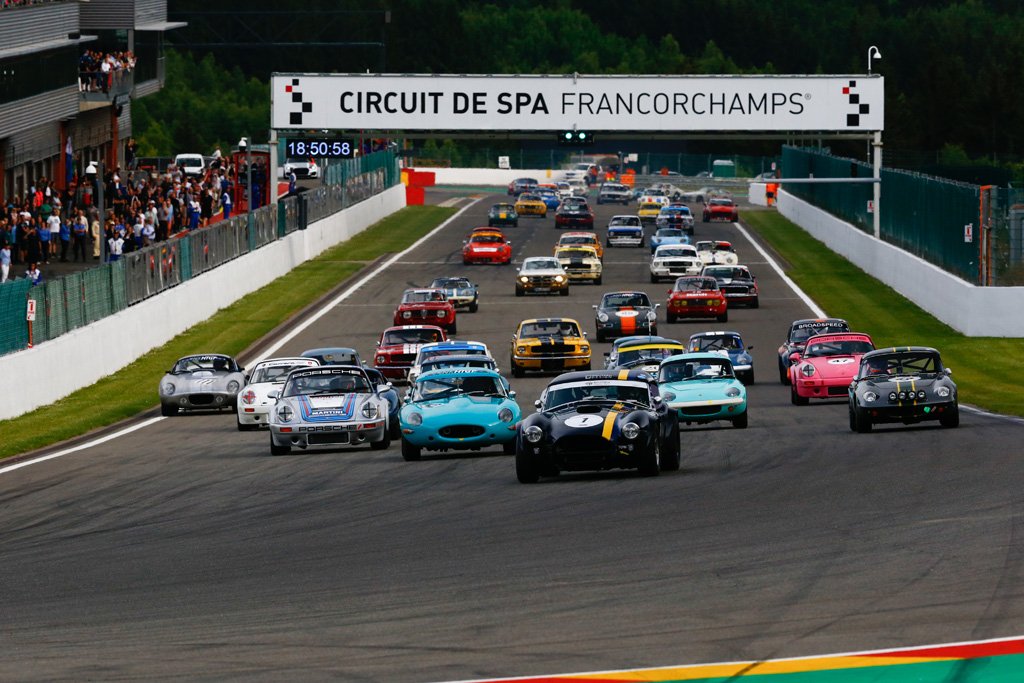 Main event of the Spa Summer Classic was the 3-hour race. Won in this case by Gipimotor's Christophe Van Riet and Fred Bouvy in an AC Shelby Cobra. They had a 1-lap (!) advantage over Sautter and Newall, also in a Class 3 entry, a Jaguar E-Type. Rolner and Thibaut brought their 3-litre Porsche 911 RS home in third place, and first in Class 5. Remarkably, fastest lap in the race (Lars Rolner in the E-Type) was some 10 seconds slower than fastest lap in the six hour-race on the old lay-out.
Camaro power
In the other series, Leonard Batenburg in a BMW M3 E30 won both the Belcar Historic Cup races. The CSCC Classis saw Reuben/Reuben triumph in their TVR Griffith. In race 2, they had to settle for second behind Raymond Barrow in the Chevrolet Camaro. The CSCC Youngtimers saw Mark Chilton win race 1 in a Nissan Skyline GTR R32. Dominic Malone took race 2 in his ex-WTCC BMW E90, with Chilton second.
Dutch historics
Race 1 of the Dutch NK HTGT championship went Kaj Dahlbacka's way in the Corvette Grand Sport. Kennet Persson took race 2 in his Ford GT40. France Historique saw Roland Fisher (AMS 2000) take the win over Raphaël de Borman and Christophe Van Riet in a Porsche 996 GT3 Cup.
With Caterhams, Lotus Sevens, the historic monoposto single seaters, the Colmore youngtimers and many more (all results here), there was plenty of racing.