Photo Bonhams
Here's one you don't see every day. Bonhams has one of the old Andros Trophy ice racers for sale in Paris on February 3d. A 1994 Opel Astra driven by Markku Alén no less. Do you have ice?
The Andros Trophy is France's winter sport series for cars. But what started out as some amateurish banging and shoving in the snow, quickly grew into a technologically advanced sport in the early nineties.
Prototypes
When the Andros Trophy started to get some serious tv and magazine coverage, the stakes were quickly raised. Teams like Snobeck and Oreca professionalised the series. The Opel you see here is just one of the examples of how cars – it's OK, you can say prototypes – get specifically developed in order to shine on the twisty ice tracks, where overtaking between the snow walls was particularly difficult.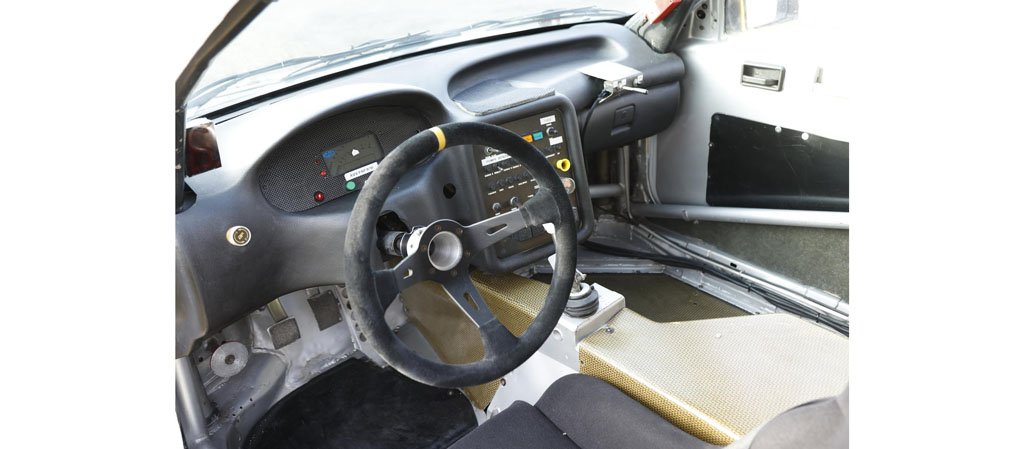 4WD, 4-wheel steering
Coming up for sale is project Snobeck Racing created for Opel France: a four-wheel drive, four-wheel steering Astra, complete with a six-speed sequential gearbox from X-Trac. Power comes from a 3-litre V6 engine, delivering 345 hp. The body is just cosmetic, underneath is a space frame chassis with the engine placed midships. Yes, these are serious racecars. With a weight of just 950 kilos, this thing guarantees some serious fun on studded tyres.
Chamonix
In 1994, Opel won the 24 Hours of Chamonix with an Astra driven by Dany Snobeck and François Chatriot, who would also win that race in 1995. In 1996, an Astra driven by Markku Alén and Eric Hélary won. It is however not clear if that is this car. The car comes with documents proving it competed in 1996, but a full historical C.V. is not directly distinguishable.
You will need an ice track to properly enjoy this Opel Astra, but then again: does your neighbour have anything like this in the garage? No, we thought so. It's incredibly cool. Considering the technology, 75,000 euros low-estimate is not even a big asking price.
More info here.