Photo Stokesi
The Donington Historic Festival was the first opportunity for the public to see the replica of Ayrton Senna's iconic helmet, reproduced with 49,104 Swarovski crystals.
The Ayrton Senna Crystal Helmet by Stokesi is a creation artist Tracy Stokes produced. Based around a helmet, Tracy Stokes worked with 49,104 Swarovski crystals to produce this exact replica of the helmet Ayrton Senna wore in the 1988 Japanese Grand Prix at Suzuka. This is where Senna won his first of three world championship titles.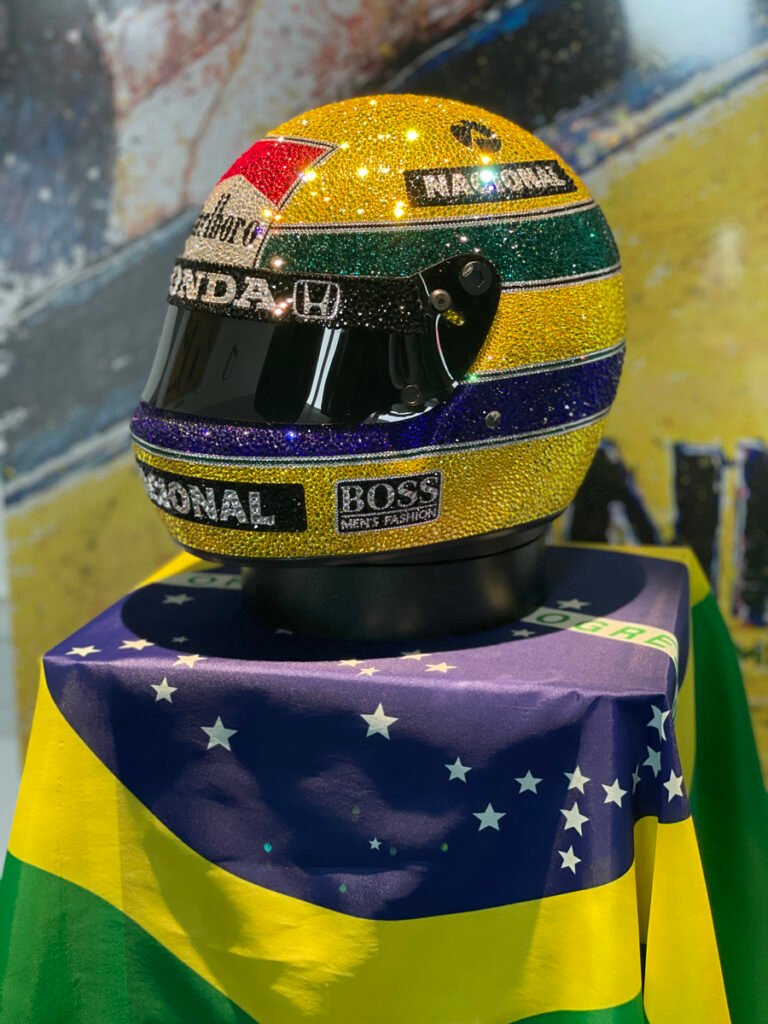 Ten editions
Stokes is a lifelong Formula 1 fan, with a preference for Senna. This led her to create this Senna collection helmets. Plural, because in total Stokes will create ten of these, each a little bit different than the others, as they refer to different races. Each helmet takes 1800 hours to produce, count on four months if you'd want one.
Donington
The first helmet was shown at the Donington Historic Festival in the UK, at the circuit where Senna produced his magic first lap in the rain in the European Grand Prix. Senna stormed to first in the course of the opening lap, having dropped to fifth right after the start. The Brazilian's rush to victory became instant F1 history, on what would ultimately be the only Formula 1 race Donington would host (to date).
The helmets cost £50,000 each (ex VAT). One is destined for the Ayrton Senna museum in Sao Paolo, Brazil. Another one goes to auction with Bonhams in Abu Dhabi at the end of this year. More on Stokes and the Senna helmets on her Instagram page.