Events in 2021 are still compromised, so what a joy it was for the public to hear Formula 1 engines roar on the fifth running of the Historic Minardi Day in Imola. An impression.
Minardi was always the underdog, the non-performing also-ran that valiantly stayed in Formula 1 for 20 years. Minardi has become Toro Rosso. The irony is not lost on most, that success only came with a new structure for the team, under the Red Bull umbrella.
From Minardi to Toro Rosso
Minardi in itself may only have scored 38 points over 20 Formula 1-seasons, this only tells half the story of Minardi in Formula 1. Far more important was the role Minardi played to help launch drivers to better seats in Formula 1. Fernando Alonso? Entered F1 through Minardi. The same goes for Mark Webber, Giancarlo Fisichella, Jarno Trulli and Sandro Nannini. Pierluigi Martini owns his whole F1-career to Minardi, and at various points in time drivers like Michele Alboreto, Andrea de Cesaris, Gianni Morbidelli, Justin Wilson, Christian Fittipaldi, Luca Badoer, Pedro Lamy, Jos Verstappen (Max's dad), Marc Gené, Ukyo Katayama and many others drove for the Faenza based team.
No wonder Minardi still holds a very place in many motorsport fans' hearts. For five years now, a celebration is held for Minardi at the Imola circuit in Italy. Team owner Gian Carlo Minardi is still feted, symbolizing the days the little guys could still try their hand at Formula 1, something that is no longer imaginable today.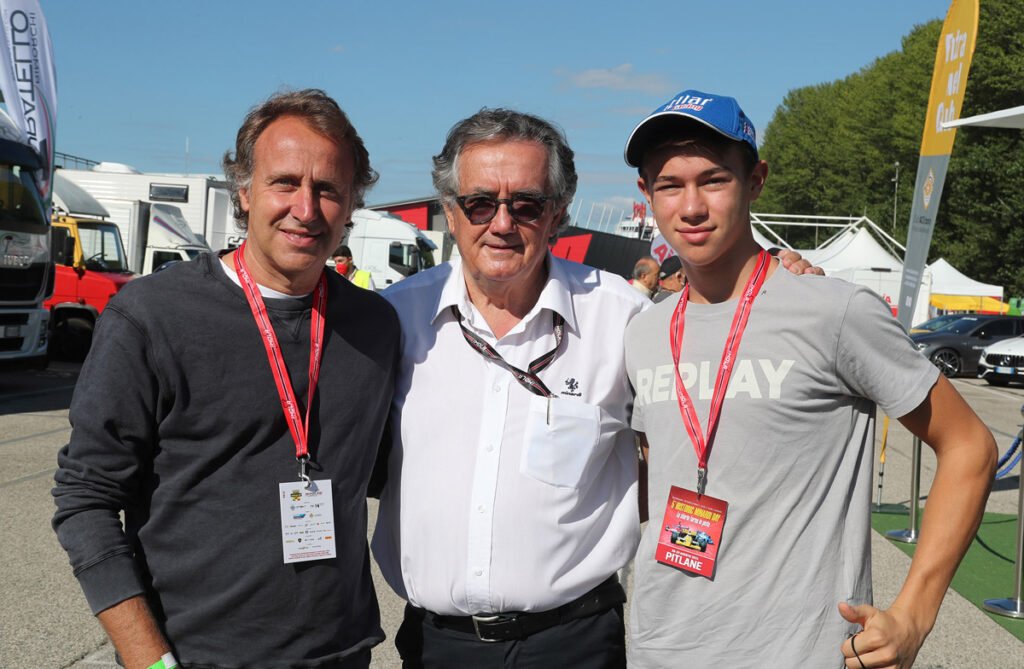 Dig at Spa
The last weekend of August saw a whole program of older and not so old race cars unfold at the Imola circuit. In changing weather conditions with many of the Formula 1 cars driving in the wet on Sunday. Which inevitably led to a little dig towards the Formula 1 cars parked on the grid at the same time in the Belgian Grand Prix at Spa.
Many of the Minardi heroes were present at Imola, like Pierluigi Martini and Luca Badoer. Many of the Minardi F1s roared on the track, next to others from Jaguar, Toyota and Ferrari. Quite a spectacle to behold. The images say more than the words.