Photo JD/BMW
They had not seen each other in years. Thirty years after a legendary victory in the Bigazzi BMW M3 in the Spa 24 Hours in 1992, Steve Soper, Christian Danner and Jean-Michel Martin got back together. Tons of stories followed.
At a surprise party thrown for Belgian racer Jean-Michel Martin's 69th birthday, the crew from his dealerships had put together a bit of a surprise. Unbeknown to him, the drivers, team personnel and the car that brought him fame thirty years ago, showed up at his party.
The 1992 Spa 24 Hours was an absolute thriller. With the leading Schnitzer BMW M3 seemingly having the race in the bag, the rivalling Bigazzi team – also running M3s in the capacity of a factory team – thought differently. Steve Soper was sent out on what seemed an impossible mission: go and grab victory.
No radio, no revs
It would and should not have been possible, yet it happened. Not only was Soper putting in qualifying lap after qualifying lap, in the leading car Eric van de Poele was hampered by a lack of radio communication and uncertainty if he would make it to the end of the race with his fuel. Schnitzer implored van de Poele to cut his revs drastically, which basically meant backpedalling in the E30 M3 which needed revs to perform. Schnitzer completely underestimated Soper's determination. With just one more lap to go, the Briton was under the Belgian leader's bumper. Contact ensued at the bus stop chicane, and on the exit Soper was able to pass van de Poele.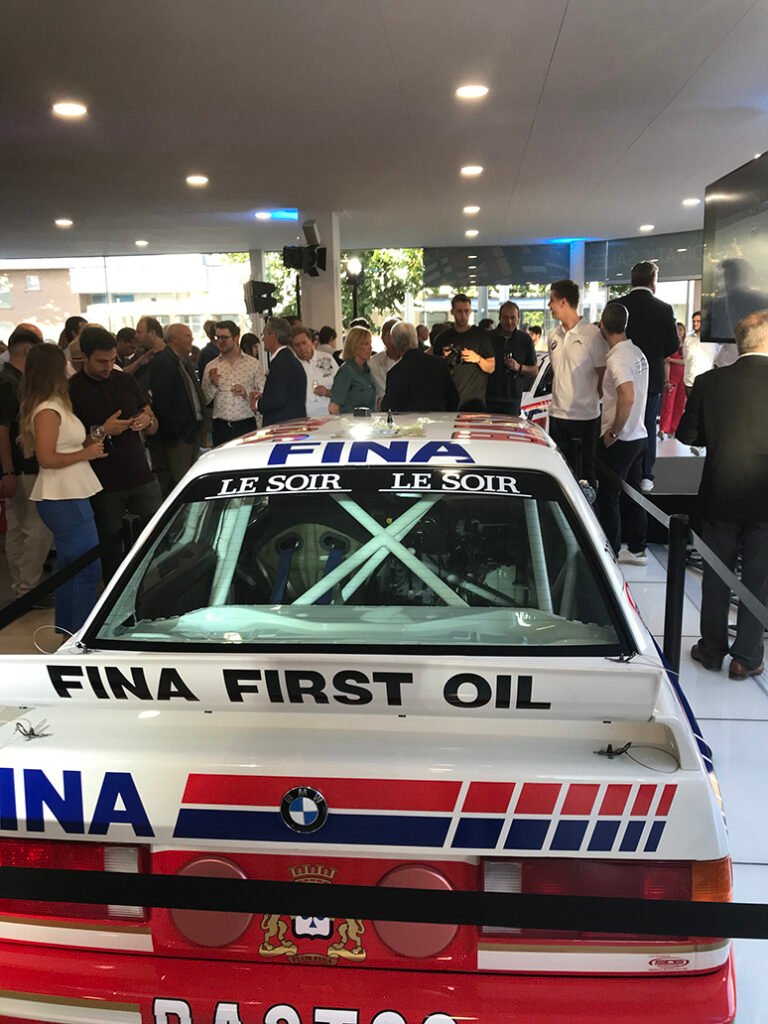 Sprint to the finish
An epic last lap followed, with van de Poele throwing all caution to the wind. It lead to two BMWs – teammates for all the factory was concerned – to sprint to the finish, slaloming between slower participants who were freewheeling towards the finish. Van de Poele tried, but could not make a final move. Soper kept him at bay right up to the finish flag. It was instant motorsport history.
More to come
The winning crew consisted of Soper, Christian Danner and Jean-Michel Martin. With the win now thirty years behind us, the trio got back together once more. In the presence of the winning car no less. Didier Debae, Bigazzi team manager at the time, was also present, together with Eric van de Poele. It led to an incredible evening, where all the great stories came back. We can tell you it was an absolute honour to be present at the table, and in issue 5 you will get to read a lot more about this story.