In Tazio 4, we look at one of the finest rivalries in modern GT racing, the one opposing the Dodge Viper GTS-R and the Chevrolet C5-R in the 2000 ALMS season. We talk to the drivers, hear expert voices… and get behind the wheel of these two legends.
It's the year 2000. The Dodge Viper GTS-R is the dominant car in GT racing. But all through the ALMS season, the red Vipers had this big yellow dot in their mirrors: the Chevrolet Corvette C5-R. The General had become vexed with the Viper claiming a title GM considered theirs: America's favourite sports car.
V10 versus V8
Looking at them now, it's staggering to realize these cars are now over twenty years old. They represent a fascinating chapter in GT racing when not the European brands but the Americans were laying down the law. Each had its own style, the Viper had a mighty 8-litre V10, whereas the Corvette swore by a 7-litre V8. Behind the wheel, you will quickly forgo any assumptions these cars are only about horsepower. Let's not forget; the Viper won Daytona 24 outright in 2000, followed by Corvette in 2001. A feat no GT car has managed to replicate since.
Quite the contrary, both have brilliant underpinnings allowing their drivers to exploit their cars to the max. This led to some epic duels on track. In Tazio 4, we hear from Karl Wendlinger from the Oreca Viper camp and Andy Pilgrim tells the story from Corvette Racing's point of view.
Highly original
Owner of both cars is Florent Moulin at Art & Revs in Luxemburg. Moulin is just finishing the restoration of Viper chassis C41, the famous Playstation Viper as seen at Le Mans 24 in 2002. Moulin has an encyclopaedical knowledge of all things Viper, and he particularly cherishes chassis C27, a car that was part of the factory line-up at Daytona in 2000 and is still unrestored. The car serves as the yardstick for all his Viper restoration projects.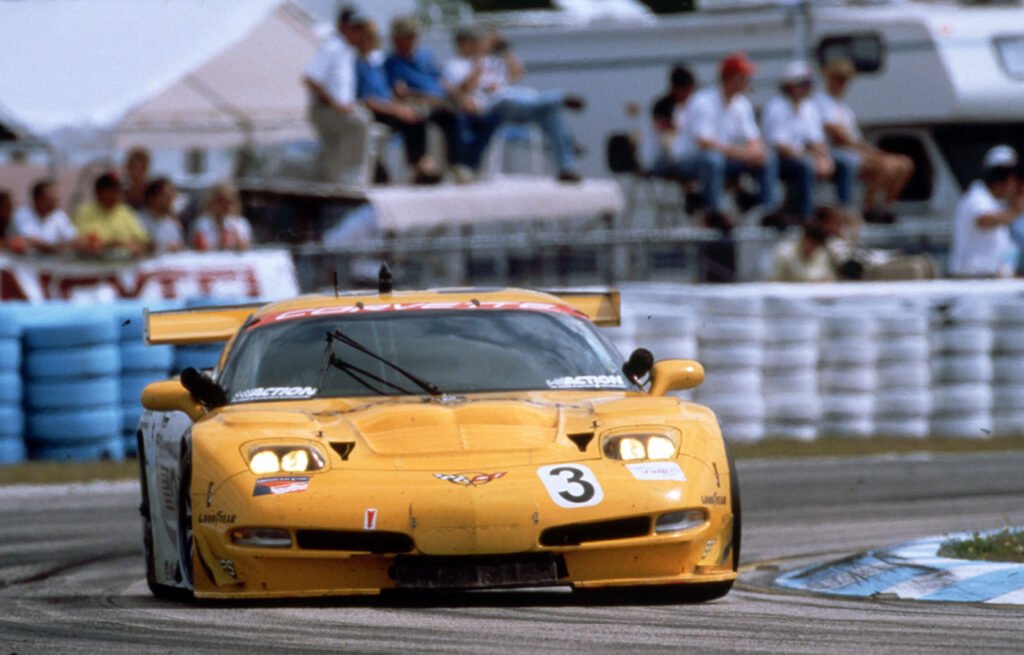 Mighty cars
We got to drive C27, alongside chassis 7 in the Corvette C5-R series. This is a slightly later version than the 2000 Corvette C5-R, of which just two chassis exist. Both are mighty cars to drive, we are still grinning from ear to ear just thinking about it just now. We warmly recommend the full story on this mighty year in GT racing in Tazio 4, which comes out on June 15th.