Photo Galerie des Damiers
These don't come up for sale often. This 1958 Mercedes 300 SL roadster was raced between 1962 and 1965. It is the star of the 'Vente des Damiers' auction, held in Cassel (France) on May 1st.
A Mercedes 300 SL roadster is already part of the automotive aristocracy. Imagine one of these with racing history to top it all off then. 300 SL roadsters with a racing curriculum attached are hard to come by. It might explain why the hopes for this particular example are high. The 300 SL roadster is expected to fetch at least 1.1 million euros (1.18 million dollars).
The first owner ordered the car new on the Paris motor show in 1958. It was one of the first cars that came with the hardtop as well. The first, Swiss owner sold the car in 1962 to Daniel Pache, who went racing with it. It carried a Lausanne registration.
In hill climbs and on track
Pache took part in different competition outings with the 300 SL roadster, having been ordered by Mercedes to race it with the hardtop on track events. On hill climbs, he was allowed to drive it with the roof down. Pache drove it in the famous Ollon-Villars hill climb and at Monza for the AMAG cup amongst others. A third in class at Ollon-Villars was a career highlight.
Of the 1858 produced 300 SL roadsters only some thirty are known to have participated in races. The most famous is of course the 300 SL prototype Paul O'Shea campaigned successfully in the SCCA championship in 1956.
Five-speed
This car, chassis #00282, had five owners over its lifetime. It was upgraded to a five-speed manual gearbox, but the original gearbox is still with the car. The Roadster was restored both cosmetically and mechanically over two years, in 2020 and 2021. Part of the original leather of the interior was kept.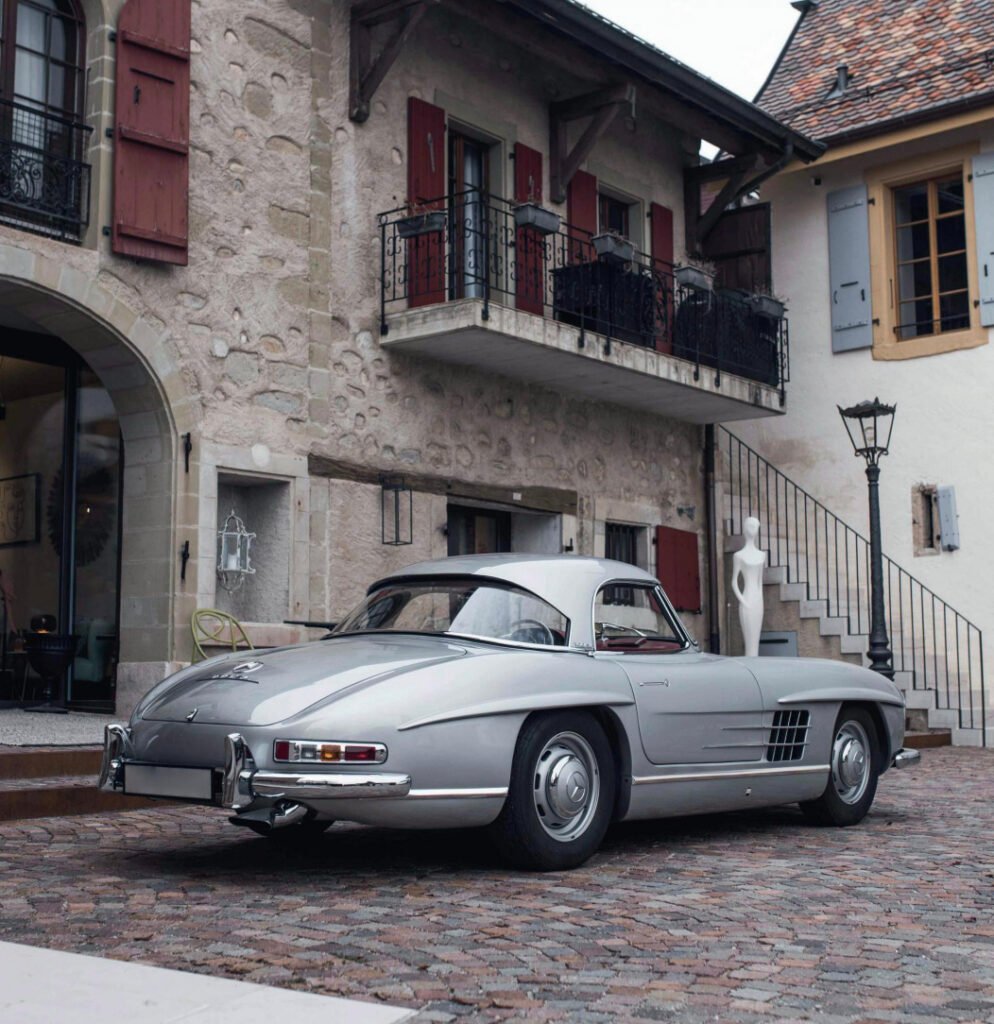 The first appointment for the new owner is already clear: this Mercedes 300 SL roadster has already been invited for the Ollon-Villars hill climb in August.
The 'Vente des Damiers' auction is a joint-organisation of Galerie des Damiers and Aguttes. It takes place on May 1st in Cassel, in the North of France. More info on the auction here.