Photo Zagato
In Issue 2, Andrea Zagato tells us how his grandfather Ugo Zagato met Enzo Ferrari. In the run-up to World War II, Zagato would develop 23 cars for Scuderia Ferrari.
Zagato and Ferrari are two cornerstones of Italian motorsport history. Whilst Ferrari this year celebrates its 75th anniversary as a constructor, Scuderia Ferrari goes all the way back to 1929. And the collaboration between Ugo Zagato and Enzo Ferrari stretches back even further.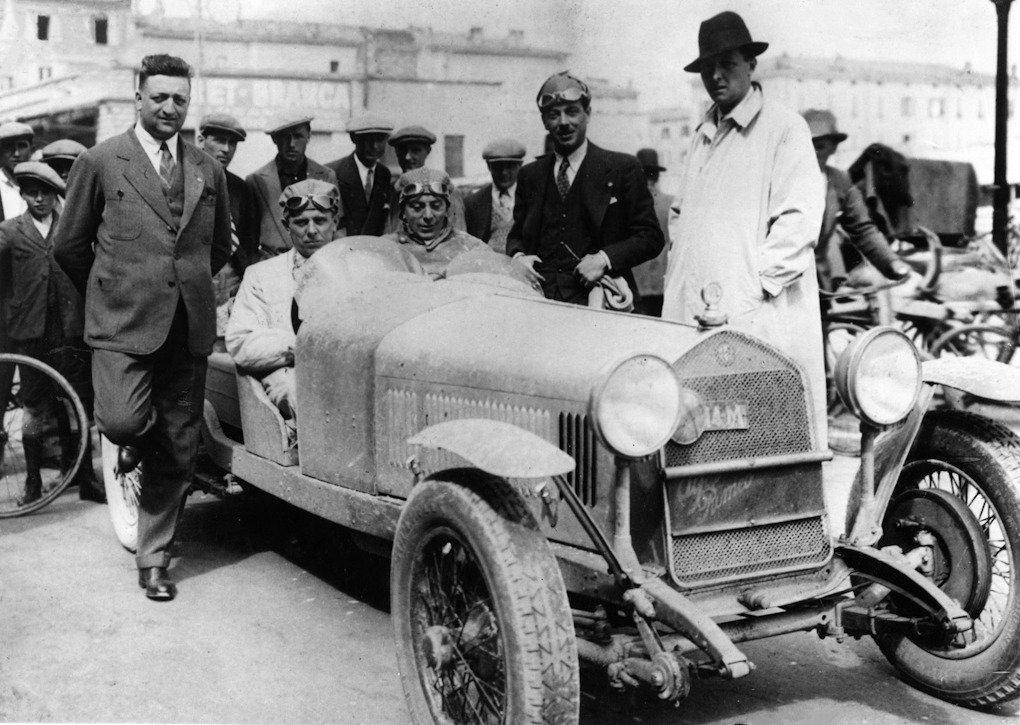 Hill climb
In the current issue of Tazio Magazine, Andrea Zagato explains how his grandfather and Enzo Ferrari met. Andrea Zagato is the current CEO of the family firm, the fabled coachbuilder Zagato. According to Andrea Zagato, the first meeting of the two automotive icons-to-be can be traced back to October 1919. "Enzo Ferrari, then 23, was competing in the Parma-Poggio di Berceto hill climb in a CNM. Even if it is not documented, it is almost certain Ugo and Enzo met there."
Light and nimble
At the time, Ugo Zagato was 29. "He had just opened his own carrozzeria in Milan." Alfa Romeo was what brought them together. In our article, Andrea Zagato explains how Enzo Ferrari quickly stopped his own efforts in coach building with Carrozzeria Emilia in Modena. Instead, he joined forces with Zagato. Zagato's quest for light and nimble cars was perfectly aligned with Enzo Ferrari's competition instincts. Hence, a collaboration started that would lead to 23 Alfa Romeos Zagato would create at the special request of Enzo Ferrari.
Mille Miglia
The Scuderia Ferrari-entered Zagato Alfa Romeos would prove devilishly efficient in racing, helping Tazio Nuvolari to the win in the 1930 Mille Miglia. It was the famous race where Nuvolari beat his teammate Achille Varzi. Both were driving an Alfa Romeo 6C 1750 GS Zagato. To find out more, and to see the 23 cars that grew from this collaboration, get your copy of Tazio 2 here.