Photo Bonhams
Bonhams can look back on a successful sale at the 79th Goodwood Members' Meeting. Without real heavy-hitters, but with outstanding sales results nonetheless. Here are some of the finest competition cars that passed on the block.
We were particularly intrigued by the 2-litre 'Sigma' Sports Aston Martin. A car Paul Jackman built for himself in 1953. Jackman was the head of design and development at Aston when David Brown took over the company in 1948.
One-off
The Sigma was a pure hobby project but executed as if it would have been a new Aston project. Looking at it, you can't help but wonder why it didn't make the catalogue after all. The chassis is that of a BMW 320. Jackman used mechanical components of the Aston Martin 2-litre sports car, also referred to as the DB1. It carries the same 2-litre four engine that was used in the car with which St John Horsfall and Leslie Johnson won the Spa 24 Hours in 1948.
The car carries an aluminium body on a steel spaceframe structure. Green & May Ltd of Acton made the body on designs by Jackman. Jackman kept the car for four years and drove it regularly before selling it on. It was restored in 1991. A very fine and unique – there is just this one copy – car, that sold for 155,250 GBP (186,335 euros) including premium. That was a bit above low estimate and seems like remarkable value for such a unique sports car, even if it has no real racing history in period to show.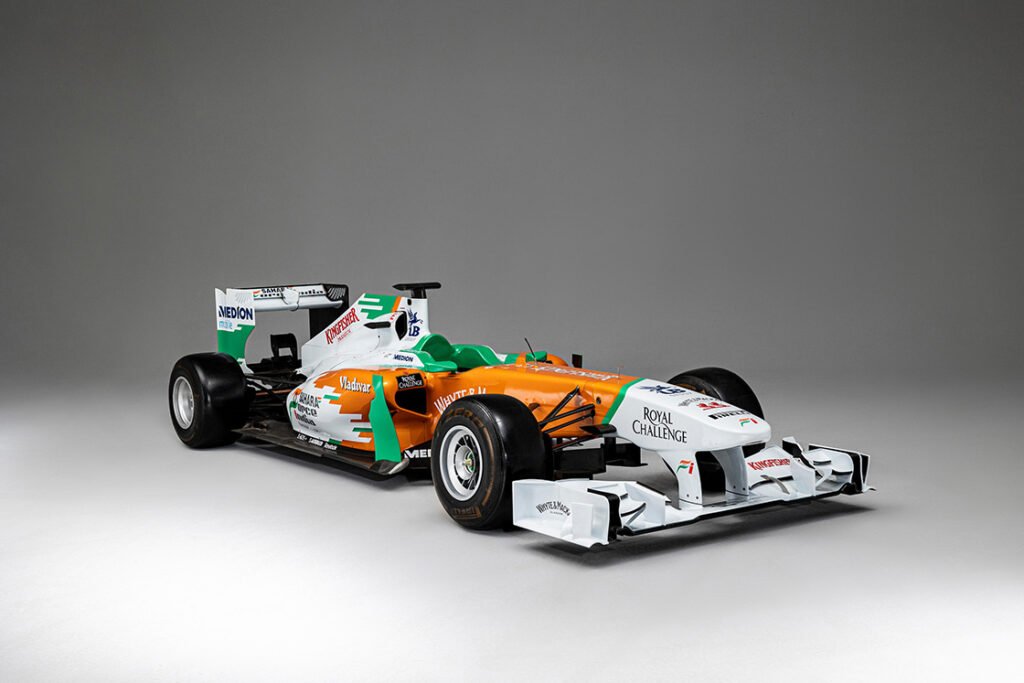 Force India chassis
An even cheaper deal came from the 2011 Force India-Mercedes. The VJM04, chassis 2 saw action in 2011. Paul di Resta and Nico Hülkenberg used it in 19 Grand Prix that season. It finished eight times in the top ten. Sixth in the Singapore GP in the hands of Paul di Resta was chassis 2's highest finish. All that for just 86,250 GBP can only mean one thing… this was a rolling chassis sold without engine. Still interesting though.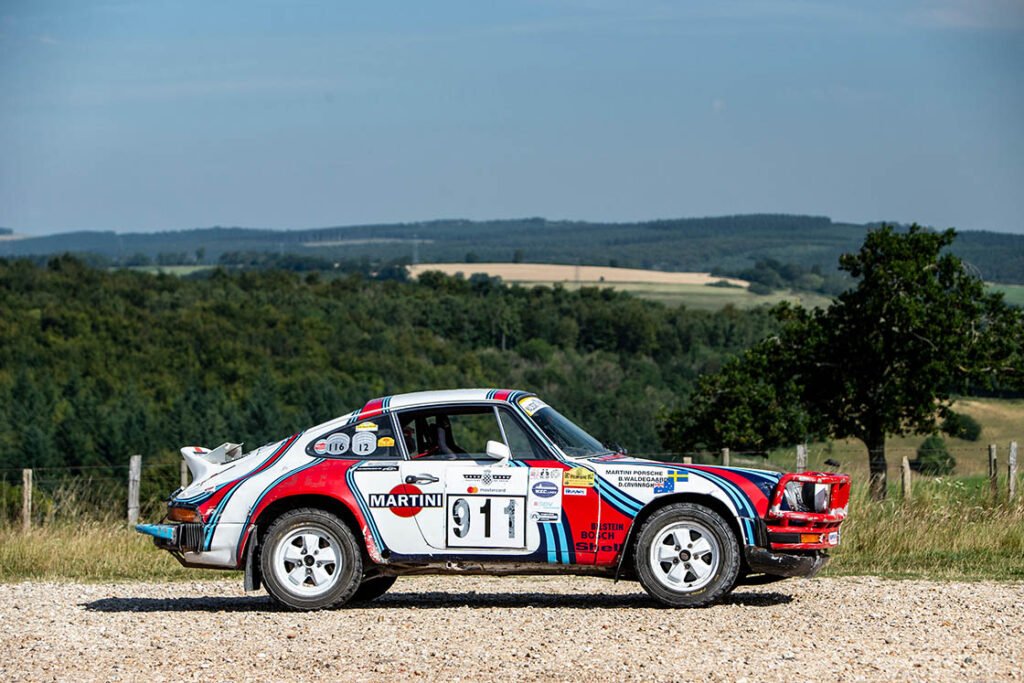 Waldegard Porsche
The 1976 Porsche 911 3-litre Carrera driven by both Zasada and Waldegard in different period and historic events (London – Sydney, East African Classic Safari,…) looked well-used but managed to sell for 207,000 GBP (248,447 euros) after auction. A 1961 Aston Martin DB4, prepped for competition in 2003, was offered without reserve. The car sold for 235,750 GBP (282,953 euros).
An ex-Jo Siffert Lotus 20 Formula Junior and a Lotus 23B remained unsold, as was the case with a rally-prepped 1965 Chevrolet Corvette Sting Ray. The remarkable 1953 Kieft 1100 Sports sold for 115,000 GBP (138,026 euros).
More results here.