Photo Máté Boér
NASCAR has just three kings: Richard Petty, Dale Earnhardt and Jimmie Johnson. They are the only ones to have scored seven Winston Cup titles. Johnson is the only one who has won five of those titles on the trot. In Tazio 6, he sat down for a chat with our George East.
Jimmie Johnson (47) is outstanding on so many levels. His rise to NASCAR fame was far from evident. The El Cajon, California-born Johnson admits to always having felt a fascination for NASCAR, but single-seater racing seemed to be the logical path to follow. "IndyCar was my initial goal," he tells in Tazio 6. "It's just that life took me in a totally different direction."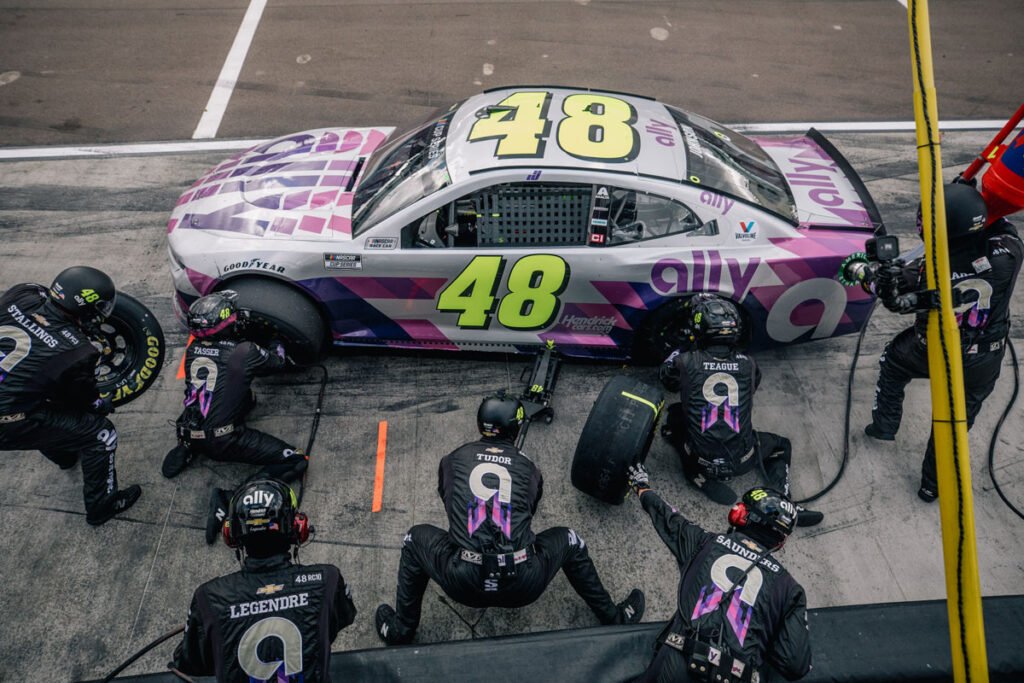 From off-road to ovals
Johnson's initial career path was not even paved. From motorcycle racing in his youth, he moved to off-road trucks. 800 hp off-road trucks, mind you. In 1997, he made his debut on the black stuff in the ASA series, before graduating to the NASCAR Bush series. A first infamous moment followed at Watkins Glen in 2000, when 'JJ' saw his brakes fail and had a massive 150 mph encounter with the barrier protection. Miraculously, he escaped unharmed. A first win came in 2001, and in 2002 Johnson moved to the Winston Cup series.
Winston Cup debut
Jeff Gordon helped Johnson in getting a seat with the Hendricks team, a team JJ would remain faithful to for all of his active NASCAR career. He grabbed the headlines when he grabbed the pole position at his debut in the Daytona 500. That same year, Johnson took three victories, making his mark with the #48 car. 2006 was the beginning of the Johnson domination. He started by winning the Daytona 500 and took the first of five consecutive Winston Cup championship titles.
In 2013 and 2016, Jimmie Johnson would add another two titles. After that, the Californian saw his form slip. In our interview, he admits: "In the final years in NASCAR, I think I hit a burnout phase. I felt it was time to slow down and pivot towards something else."
To IndyCar and back
With a shock move to Chip Ganassi's IndyCar team in 2021 (and 2022), Johnson proved he wasn't scared to put it all on the line. "It was completely different to the skill set I had honed all through my professional career," he says. Next to that, Johnson races prototypes as well, and was keen to burn the rubber on an AC Cobra at this year's Goodwood Revival Meeting. With a new chapter as a co-team owner at Petty GMS opening up in 2023, Jimmie Johnson moves back to NASCAR as a part-time driver in 2023.
Read the full interview in Tazio 6, available now.