Photo Carlo Senten
Big names, big cars and over 30,000 spectators. Let's look back at the 49th AVD Oldtimer Grand Prix that took place this weekend at the Nürburgring Grand Prix circuit.
With over 500 cars and more than twenty races on the agenda, the Oldtimer Grand Prix was looking at a busy schedule. Unhindered by the characteristically foul weather that so often dictates proceedings at the Nürburgring, racing continued all through the weekend. The main race was of course Saturday's sports car race that ended when the sun set.
Classic DTM
With drivers like Marco Werner, Stefan Mücke, Kris Nissen, Roland Asch, Olaf Manthey and Leopold von Bayern present, there was certainly no shortage of star drivers. Also, after some initial worries about Brexit difficulties, it was great to see how the British classic racing contingent once more managed to find its way to the Oldtimer Grand Prix.
Masters Historic Racing made sure there was no shortage of Cosworth-powered F1s (and others) nor of more modern endurance racers. Add to that the Classic DTM series with BMW M3s, an Opel Calibra and Ford Sierra Cosworth RS500, and you see how the program was coming together. "People seem to have petrol running in their veins here," prince Leopold von Bayern enthused.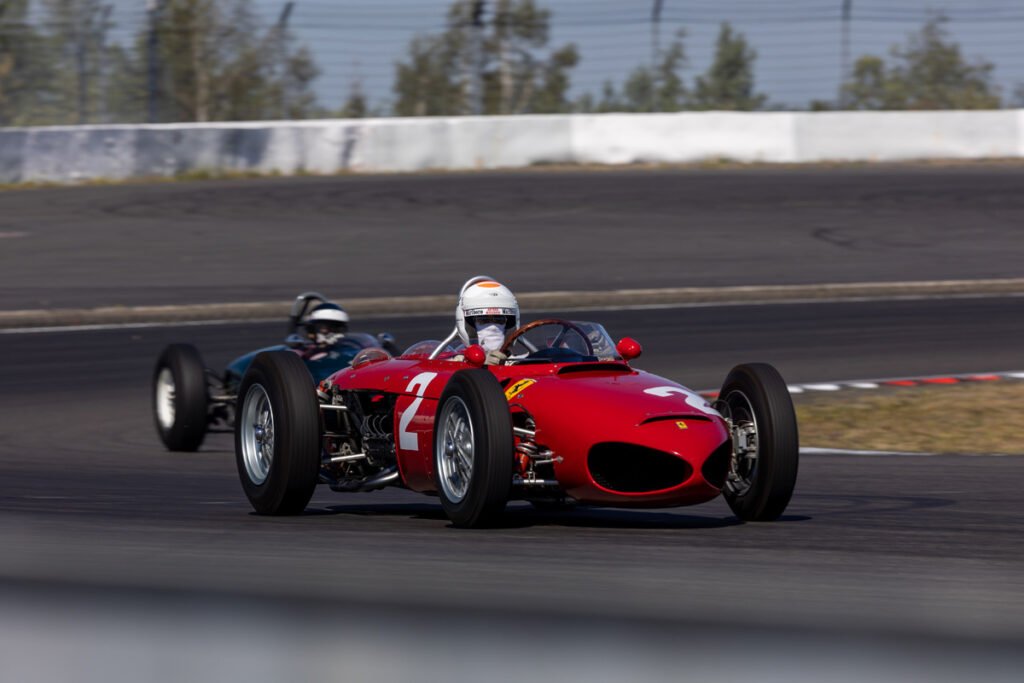 Von Trips
The honorary display for Wolfgang von Trips brought out a recreation of his Ferrari 156 Sharknose alongside Jim Clark's Lotus 21. In the Vintage Sports Car Trophy we spotted the 1935 Maserati 4CM single-seater Ivo Smutny brought over from the Czech Republic, together with his countryman Michal Velebny who ran the Skoda Sport that participated in Le Mans in 1949. Maserati was very well represented, with amongst others the T61 (1961), 300S (1956) and A6 GCS (1954) also in action. Lotus was very present in the paddock, showing their latest road models alongside a collection of 'golden oldies'.
After the event, the organisers of the AVD Oldtimer Grand Prix communicated the agreement they reached with the Nürburgring, guaranteeing the event a spot on the calendar right up until 2028. Next year will bring celebrations for the 50th edition of the AVD Oldtimer Grand Prix.