Zoute GP
When a racing engine barks across a golf course, you know it's Concours-time. These are the best race cars we saw during the Concours d'Elégance at the Zoute Grand Prix in Knokke.
The most impressive by far were the two Ferrari 512 BB LMs, both in the category paying tribute to Jean 'Beurlys' Blaton, the famous Belgian gentleman-racer who passed away in 2020. BB LMs are rare and were not the most successful of racing Ferraris, but they sure are a spectacle. The red BB LM, chassis 44023, was acquired by Jacques Swaters, the Belgian Ferrari importer. But the car never actually raced in period.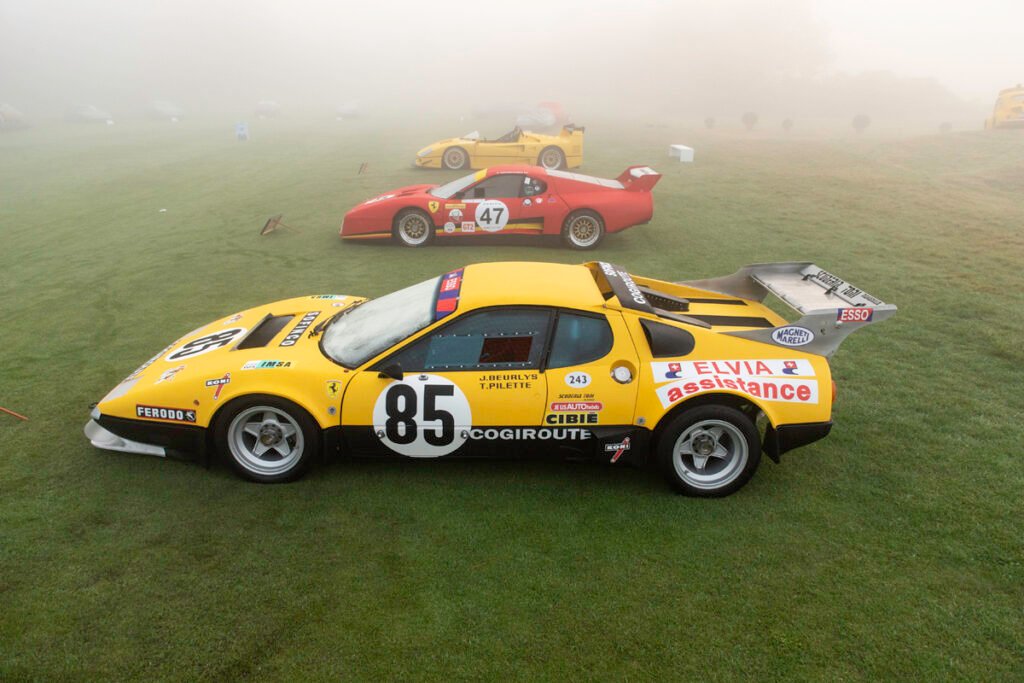 Le Mans
A different story it was for the yellow Ferrari 512 BB LM, entered by Blaton and raced by himself, together with Teddy Pilette and Nick Faure in the 1978 Le Mans 24 Hours. Unfortunately, the entry did not go beyond the fourth hour after the transmission broke.
308 Rally
A third BB LM was announced in the Albert Uderzo category, but did not show up. The creator of the Asterix comics was an important Ferrari collector, as shown by the Group 4 Ferrari 308 GTB, actually the first chassis Michelotto built and rallied in 1979 and 1980 for Andruet to drive. Uderzo owned the car until 1998.
Plenty more race cars to be admired at the Zoute Concours, just look at the former Beurlys Porsche 911 934 or the Ford GT40, but the one that stole our hearts was the Autobleu 750 Mille Milles. A streamlined version based on the Renault 4CV, the Autobleu started in the Mille Miglia in 1954, famously a stand-out blue car in a field of red cars. The bodywork was created by the French aerodynamicist Marcel Riffard. Jean Bianchi would participate in this car in the Mille Miglias in 1954, 1955 and 1956. The engine was a simple 750 cc unit.