Photo Peter Auto
For the Peter Auto Series, the 2021 season has come to an end in Estoril, Portugal. With a remarkable guest making his appearance in Group C.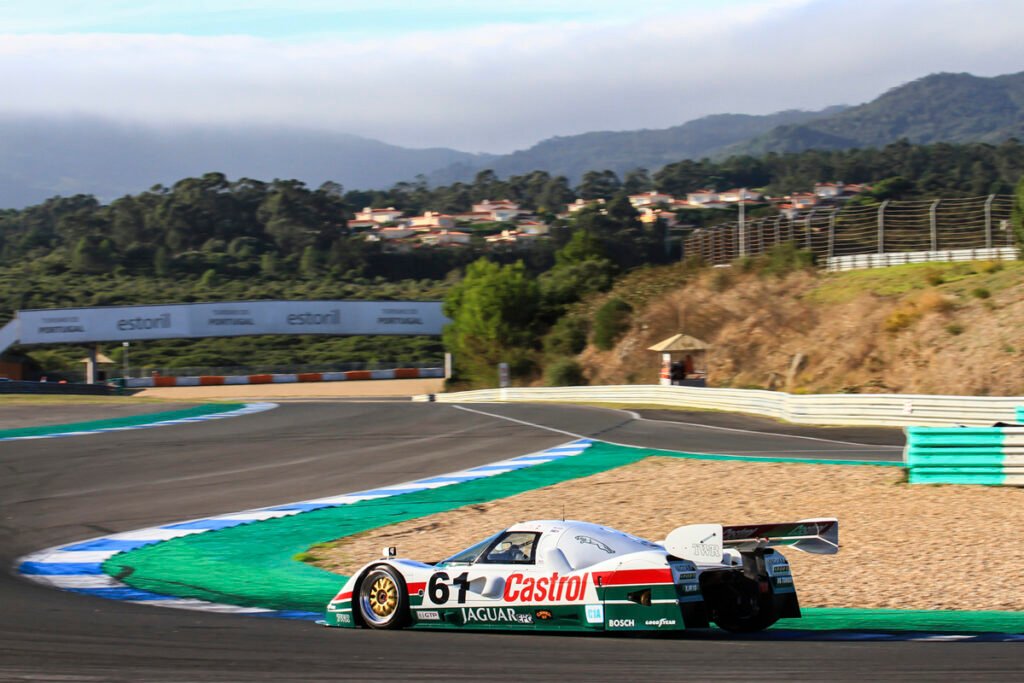 Former F1-driver and commentator Martin Brundle was a noted guest in the Group C race at the conclusion of the Peter Auto series on the Estoril circuit. Not only was Brundle on a track he knows well, he was also on familiar territory inside the cockpit. Brundle was sharing driving duties with McLaren CEO Zak Brown in a Jaguar XJR-10, a car Brundle drove a couple of times in Imsa when he was still a TWR works driver in 1990.
Penalty
In the turbocharged V6 XJR-10, Brundle led race 1, but he was closely followed by Olivier Galant in a V12-powered TWR Jaguar XJR-12. Galant was battling with a door that wouldn't keep closed, a problem that his team fixed during the pit stop. With Brundle taking a 20-second penalty due to his pro-driver status, Galant went on to take the win before Brown/Brundle and Tony Sinclair in the Spice SE90. Race 2 went Galant's way as well, with Rouchaud/Weil coming second in the Olmas GLT 200 and Huber/Monnay taking third in their Ada 02B.
Porsche fest
In Endurance Racing Legends, 18 cars formed the grid. James Cottingham in the Dallara SP1 had the measure of Mike Newton in the Lola-MG EX257. The only remaining prototype, Marc Jully's Keiler K II, occupied the final step of the podium, but after him it was Porsche almost all the way. The Porsche 993 GT2 Evos proving not only popular but also stunningly quick. Race 2 saw exactly the same podium as race 1, but in the Porsche field the Roitmayer/Föveny Porsche 996 GT3 RSR was able to beat the older 993s… if not by much.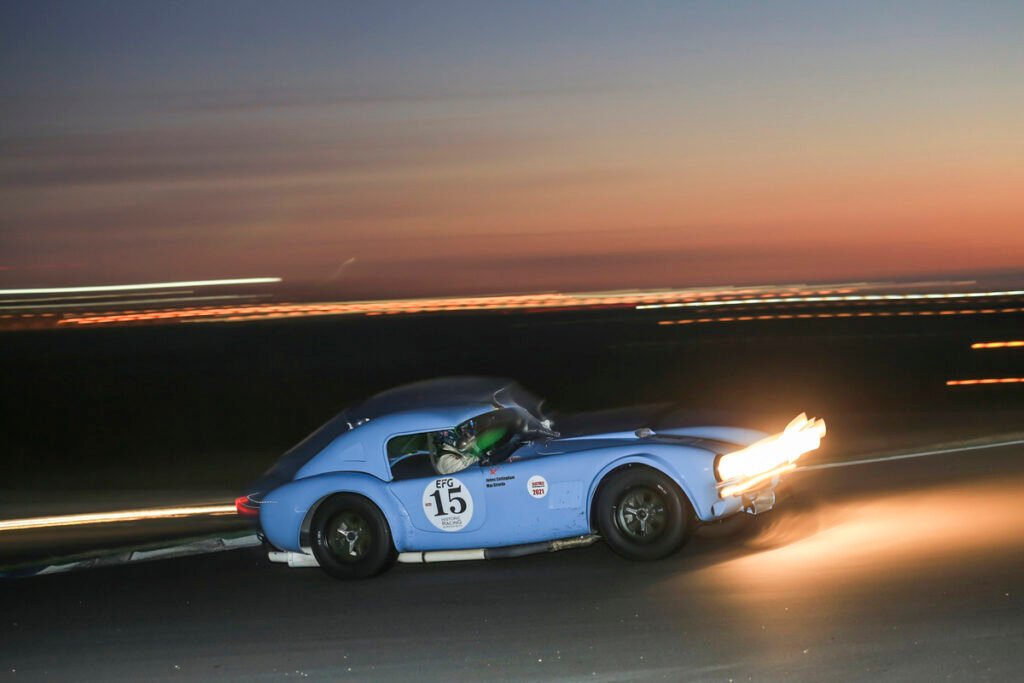 Powerful Fords
Martin Brundle made another appearance next to Zac Brown in a Ford Capri RS3100 in the Heritage Touring Cup. A battle between Capris broke loose, with Brundle followed closely by Christophe Van Riet, right up to the point the Belgian's suspension broke and sent him in the gravel. Ultimately, Maxime Guenat took the win in his Capri RS3100, before Yves Scemama. Franz Wunderlich was third and first of the BMW 3.0 CSLs.
Belgian Marc Devis was scheduled to start from pole in Classic Endurance Racing part 1. But a problem with a front wheel sent him back to the pits to start last in the McLaren M8C. Armand Mille (Lola T212) would have to resist multiple by Steve Brooks in the Lola T70 Mk III. John Emberson came third in the Chevron B19.
Full report and results here.