Photo Penske Entertainment
'The Flying Hawaiian' Danny Ongais has passed away in California on February 26, following heart complications. Ongais, nicknamed 'On the Gas' for his non-compromising driving style, was 79.
Ongais was born in 1942 in Kahului, Hawai. A passion for motorcycles and racing kicked off his racing adventures on the island. After scoring a state title in 1960, Ongais wanted to move his racing career to the mainland, but was appalled to find prize money was less than what he got in Hawaii… so he switched to drag racing.
Mickey Thompson
The Hawaiian turned out to be most talented on the drag strip as well, claiming an unexpected championship win in 1964. Prior to the final, Ongais had pushed his stricken car over the line after his rival's car had also broken down on the start. This way, he kept a place in the finals, and he made the most of the opportunity. It would just give an indication of his determination to succeed in racing.
Partnered up with Mickey Thompson, Ongais not only ruled the Funny Class with a Ford Mustang. He also set a world speed record in his class in a 1969 Ford Mustang on the Bonneville Salt Flats. It was also Thompson who tried to give Ongais his first chance at the 1968 Indy 500. The effort was voided when the car caught fire at a previous Indycar race. Consequently, Ongais did not meet the two-race experience criterium Indycar imposed on an Indy 500-rookie. He would have to wait almost ten years for his next run on the Indy 500.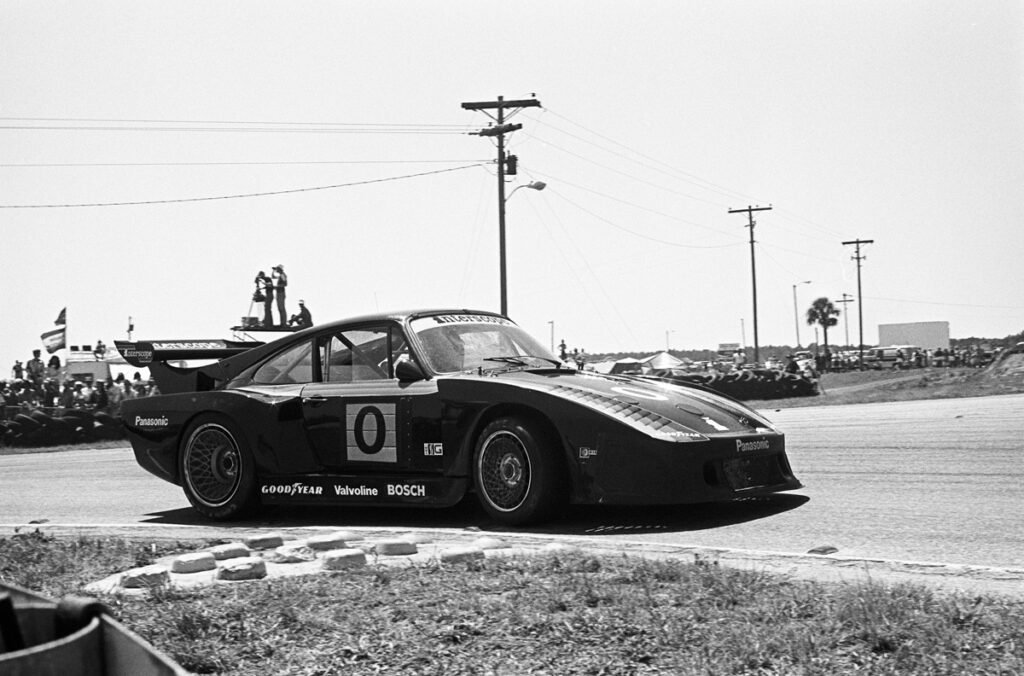 Interscope
In the seventies, Ongais turned his attention to sports car racing, dominating his class in SCCA when he was spotted by Ted Field. With Field financing and Ongais running the Interscope Racing team, a new era started. Field and Ongais teamed up with Hurley Haywood to win the 1979 Daytona 24 Hours in a Porsche 935, whilst simultaneously running campaigns in Formula 5000 and USAC (now Indycar) single-seaters for Ongais. In 1978, Ongais was part of the first +200 mph front-row qualifiers at the Indy 500. The Interscope adventure briefly brought Ongais to Formula 1 as well. He drove four Grand Prix, with a seventh place as his best result.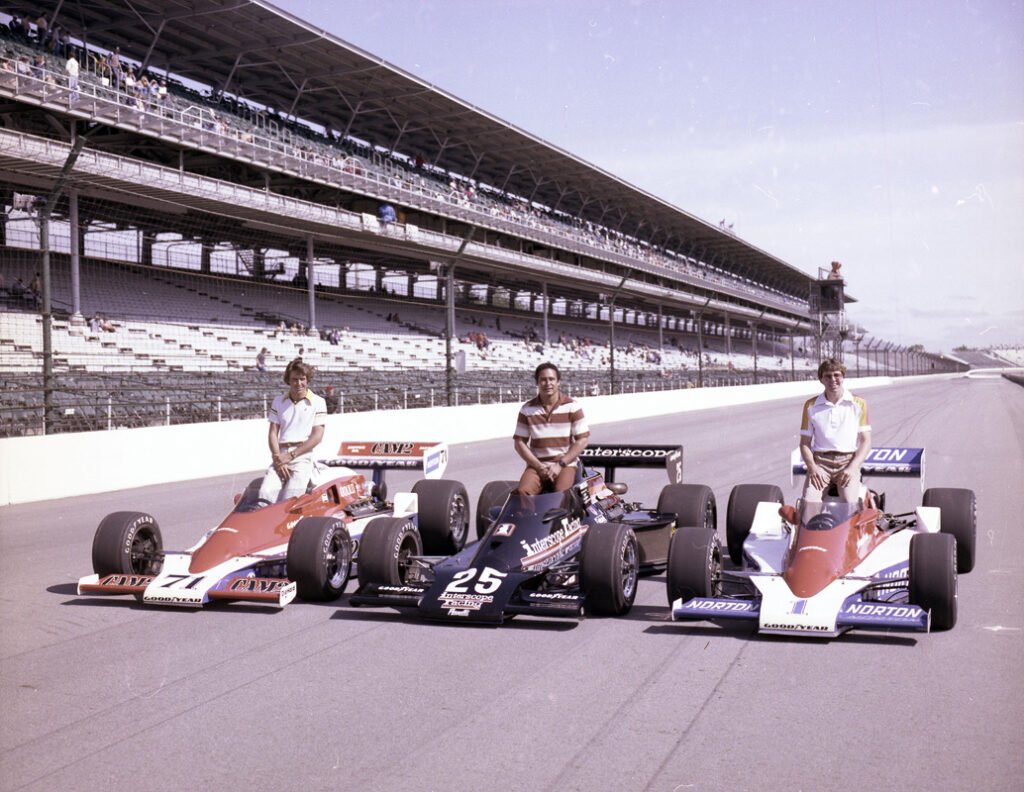 Ongais' approach to racing had a bit in common with rodeo riding, forcefully making his race cars comply with his iron determination. When the ground effect cars started to appear, Ongais first big accidents started to happen. There was just no leverage in the negotiation with these cars. When they went, there was no coming back. It led to some infamous crashes, at times leading to season-long recovery periods. A crash in the 1981 Indy 500 left him seriously injured.
Penske
Fourth in the 1979 Indy 500 would be Ongais best result at the Brickyard. In 1987, Roger Penske gave him a chance… and he crashed. Ruled out of the race with a concussion, Penske grabbed Al Unser Sr's arm in the paddock… who would go on to win the race. In 1996, Ongais would take the place of Scott Brayton, who had crashed lethally after having secured pole position. John Menard turned to 54-year old Ongais, who started from the back of the field to finish seventh. In 1998, Ongais tried one final time, but he could not qualify. In total, he started the Indy 500 four times, leading 79 laps and setting fastest lap of the race in his rookie year, 1979.
Ongais was notoriously reclusive, never better summed up than in this 1987 article in the Chicago Tribune. For him, racing was the only thing that mattered.