Copyright and Courtesy of Gooding & Company, Images by Josh Hway
Get both your diary and your credit cards out. On August 19th and 20th, Gooding & Co offers some incredible prototypes for sale. They originate from the late Bill M. Wonder's collection.
Bill Wonder flew commercial planes by day, and the minute his schedule allowed him to rest, he got behind the wheel of a race car. Over the course of 50 years, Bill Wonder took part in FIA-sanctioned events, SCCA-races, Trans-Am and Can-Am. Wonder raced at Sebring, Daytona and Bridgehampton, to name just the big names. He raced anything from MGs to the Ford GT40, and got to know AJ Foyt, Juan Manuel Fangio and Ken Miles among others.
Wonder assembled a truly stunning collection of race and road cars over the years. In January of this year, he passed away aged 98. In addition to the 1955 Mercedes 300 SL Gullwing road car, it's the race cars that make this a truly remarkable collection. Let's look at the highlights.
Ferrari 333 SP (1999)
Even if the initiative came largely from Momo-owner Giampiero Moretti, and much of the project was undertaken by Dallara, the Ferrari 333 SP counts as Ferrari's last prototype racer to date. In fact, it meant the big return of the Ferrari brand to sports prototype racing in 1994.
This car is chassis 25, one of the 40 cars produced. It raced in 1999 and 2000 under Doran-Lista Racing. Delivered new to Fredy Lienhard, the car raced mostly in the US with Lista sponsorship. Next to Lienhard, you would also find Mauro Baldi, Arie Luyendyk, Didier Theys and Ross Bentley behind the wheel. Wonder bought the car in 2004, after a complete restoration by Doran. He would only occasionally take it out on private trackdays. The Ferrari 333 SP is expected to fetch between 4.5 and 5.5 million dollars.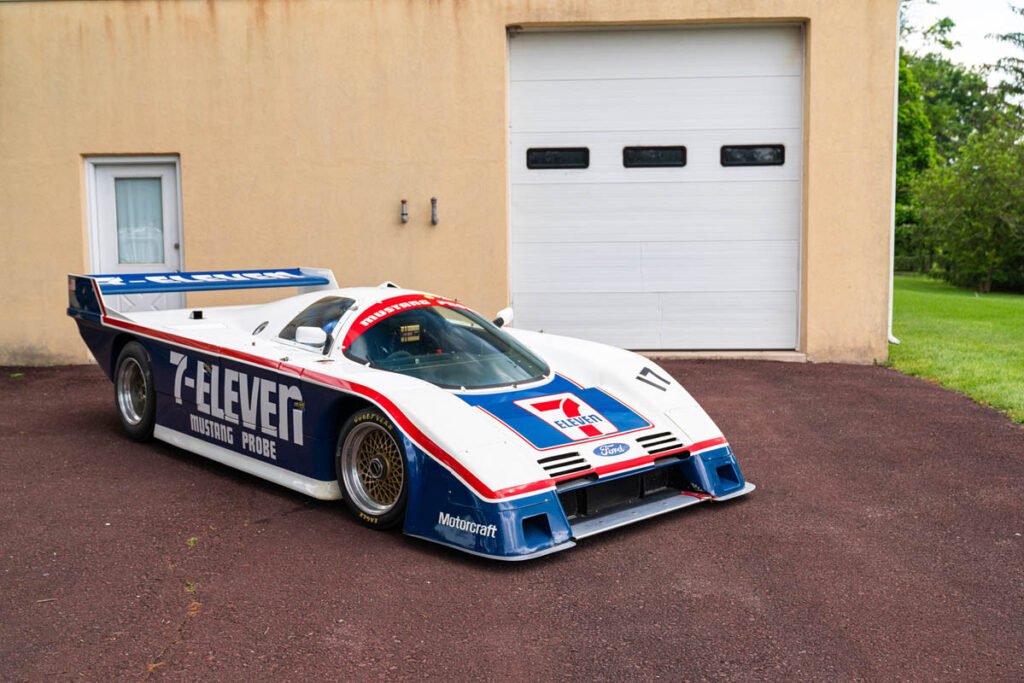 Ford Mustang Probe GTP (1986)
In 1986, this Ford Mustang Probe GTP was the result of the collaboration between the German Zakspeed team – of Capri Group 5 fame – and Ford. The car, chassis 5, saw action in the hands of Bobby Rahal, Doc Bundy, Lyn St James and Klaus Ludwig, winning the Monterey Triple Crown Camel GP at Laguna Seca in 1986. It carries a 2.1-litre turbo four-pot, pushing out 650 hp. It carries an estimate of 350,000 to 400,000 dollars.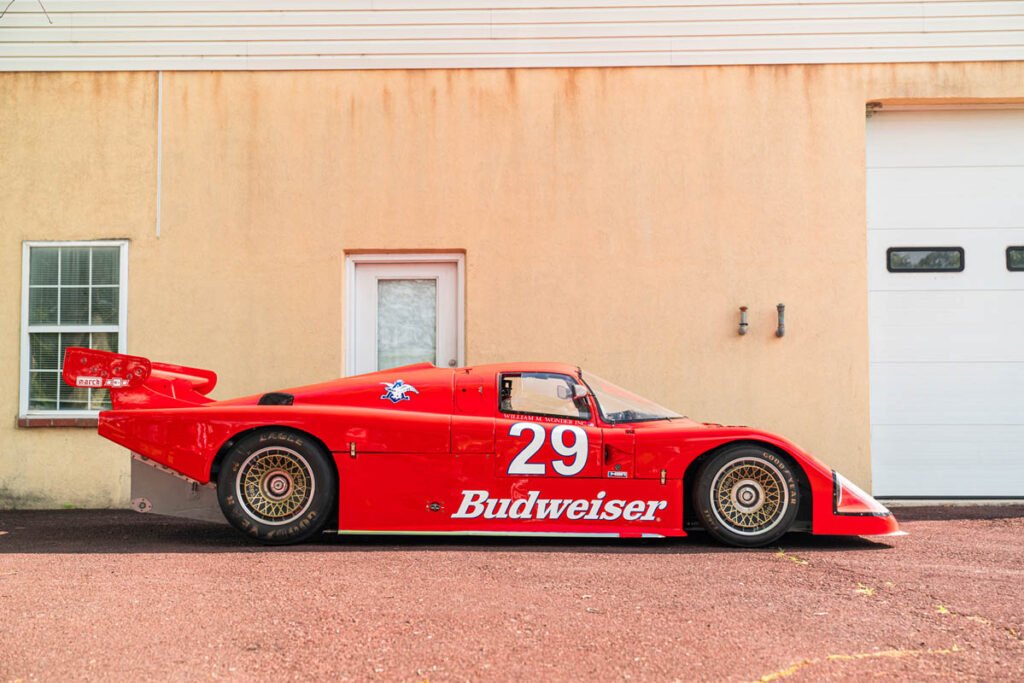 March 85G GTP (1985)
This, above anything else, is an Adrian Newey car. Yes, from his early years, but still: that makes it important. David Hobbs drove it, Arie Luyendyk and Darin Brassfield. The best result came in the 1985 Miami Grand Prix where it finished second. The Budweiser-sponsored DeAtley Racing entry carries a price estimate of 250,000 to 350,000 dollars.
Spice SE90P GTP (1990)
British entrepreneurs and keen amateur racers Gordon Spice and Ray Bellm were the brains behind Spice Engineering. The firm was keen to make a breakthrough in the sports prototype market. In 1990, they came with this Spice SE90P GTP. It was delivered new to Hotchkis Racing, before Bill Wonder bought it in 2006. With a 6.5-litre Pontiac V8, it has plenty of arguments. Price estimate is 400,000 to 500,000 dollars.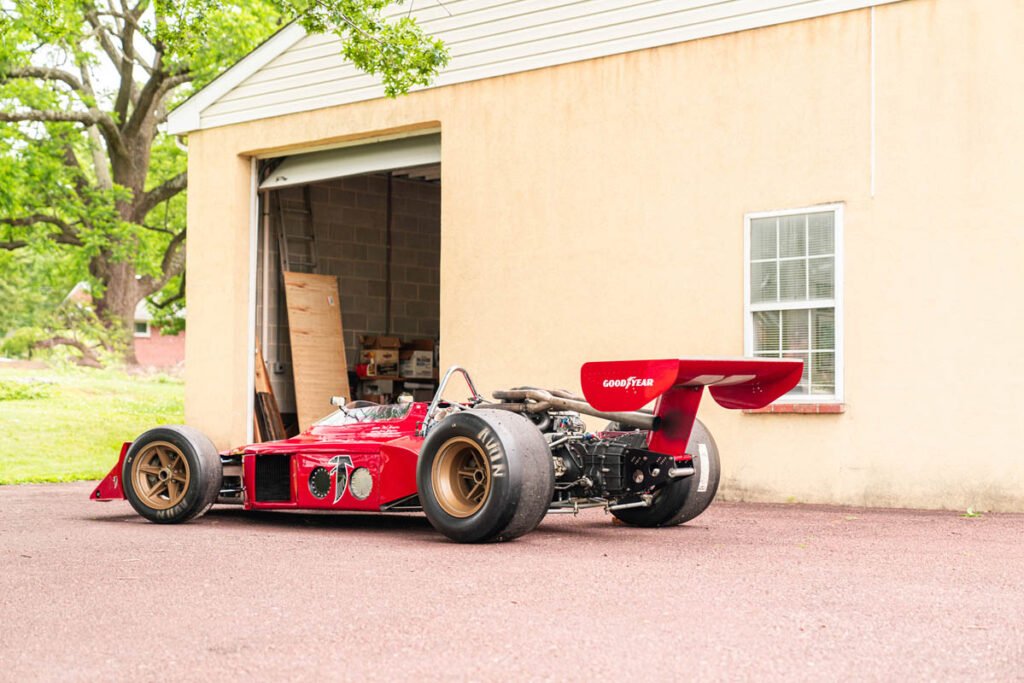 AAR Gurney Eagle Indy Car (1972)
In 1972, Dan Gurney's AAR had a popular set of wheels for the USAC championship. The Indy Eagle was the fastest car of 1972, and Gurney managed to sell around 28 of them. This is chassis 11, which Mel Kenyon drove to fourth place in the 1973 Indy 500. It has the quad-cam Ford V8-engine. For a fairly remarkable piece of American single-seater history, it comes with a surprisingly low estimate of 250,000 to 300,000 dollars.
More info on the auction here.