Photo Bondurant Racing School
Bob Bondurant, who died on 12 November, once said of himself: "I lived my life in two halves. The first half was becoming a world champion driver. The second was teaching the world how to become champions."
Bondurant was referring to his Bob Bondurant School of High Performance Driving, founded in 1968, which has produced more than 500,000 graduates to date and has made great contributions to safety on American highways and racetracks. Hollywood stars like James Garner (in preparation for the film 'Grand Prix'), Paul Newman, Clint Eastwood, Robert Wagner, Tom Cruise and Nicolas Cage also went to driving school with him.
(Class) win at Le Mans
Born in Evanston (Illinois) in 1933, Bondurant had to cope with the divorce of his parents at the age of 12 and the death of his mother when he was 16. Although inconsolable about this, he started dirt-track racing on motorbikes, switching to four wheels from 1956. First, Bondurant drove a Morgan +4 and then he moved to a Corvette, helping him to 18 wins in 20 starts in the 'West Coast B Production' series. Between 1961 and 1963, Bondurant won 30 out of 32 races in a Corvette entered by Chevy dealer Shelly Washburn of Santa Barbara. This put him on the radar with Carroll Shelby, who signed him up for his Ford Cobra team. After an overall victory at the LA Times Grand Prix at Riverside in October 1963, Bondurant came second in the GT class at the 12 Hours of Sebring in 1964, before making his first appearances in Europe at Spa, Targa Florio, Nürburgring and Le Mans. At the first of four outings at 'La Sarthe', Bob immediately recorded his best result: class victory with Dan Gurney in the large GT category and fourth place overall in the Cobra Daytona Coupé. In 1965, he was a member of the team that helped Shelby American and Ford win the World Sports Car Championship.
Nine F1 races
Bondurant made his Formula One debut in the same year, stepping in for John Surtees at the US GP in a works Ferrari. His best result was a fourth-place finish at the Monaco GP of 1966 before he called time on his short F1 career after only nine races. Bondurant, alongside Graham Hill, helped to free the trapped Jackie Stewart at Spa in 1966. Petrol was dripping from the Scotsman's BRM, threatening to set the car on fire at any moment.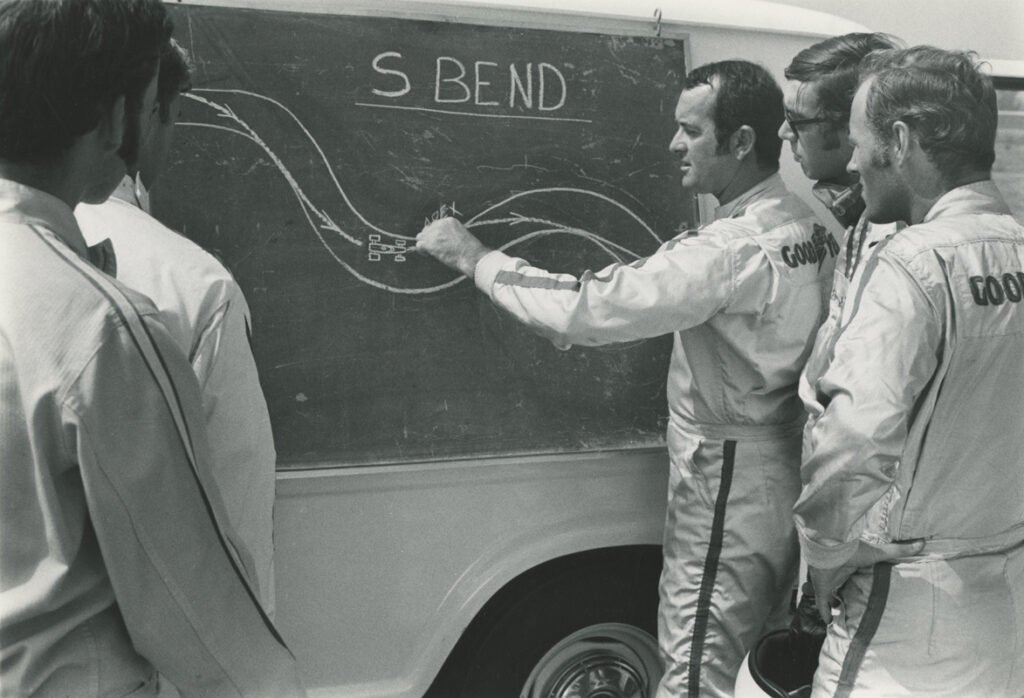 Last win at 79
For the 1967 season, Bondurant switched to Can-Am, which he had to abandon after a serious accident at Watkins Glen in which his McLaren rolled eight times after the steering broke at 240mph in what today is Turn 5 (still without the bus-stop). Bob Bondurant started his racing school subsequently, without ever completely renouncing motorsport. In 1969, he finished first in the passenger car class in the Baja 500 desert rally, driving an SC/Rambler; in 1979, he finished third overall at Sebring with Gary Belcher and Bob Garretson in a Porsche 935. Bondurant retired from racing at 79 after winning his last race at Pomona Raceway in an ERA GT40. With Bob Bondurant, who was inducted into the Motorsports Hall of Fame of America in 2003, American motorsport lost one of its most charismatic personalities. His widow Pat will continue the Bob Bondurant racing school.
(Author: Thomas Imhof)