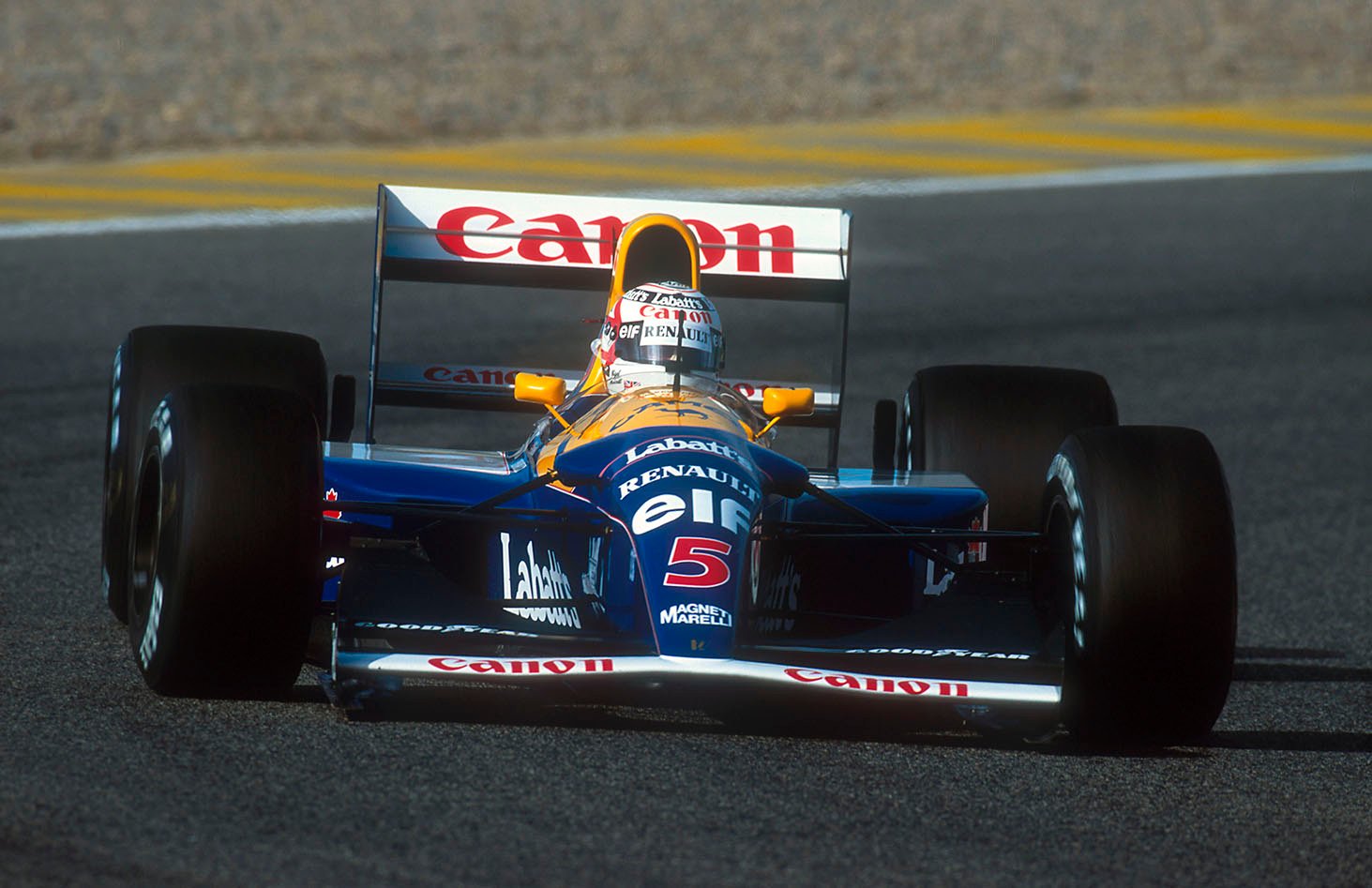 Photo Newspress
Nigel Mansell is a star guest for the Festival of Speed (23 – 26 June). The 1992 Formula 1 world champion will run up the hill in no less than four cars.
For the thirtieth anniversary of his only F1 world title, Mansell will get back behind the wheel of the Williams FW14B with which he dominated the 1992 season. After years of work, the ultimate package finally paid off: the powerful Renault V10 engine, the Williams FW14B with active suspension and the grit and determination of Mansell led to five victories in five races. Only in the sixth race at Monaco did Senna manage to keep his McLaren in front of Mansell.
Winning… and leaving F1
By the 11th race out of 16, Mansell had the title wrapped up in Hungary. Just weeks later, Mansell made a shock announcement, saying he was to leave F1 for Indycar. With both Alain Prost and Ayrton Senna trying to get a seat at Williams, Mansell preferred a new challenge. He did manage to win the 1993 Indycar title as a rookie.
Other cars
Mansell, who has just successfully auctioned some of his former F1 cars, will be in Goodwood in the Williams FW14B. Next to that, Mansell will be behind the wheel of other significant cars from his F1 career, like the Lotus 91, the Ferrari 639 and the Ferrari 640. Nigel Mansell has been out of the spotlights for a couple of years, but the still hugely popular Brit is putting in appearances again every now and again. Whether you like Mansell or not is entirely up to you, but there is no denying the man is behind some of F1's strongest race moves. That in itself should be enough to convince you to go see the 68-year-old in action one more time.
More info on the Goodwood Festival of Speed here.