Photo Newspress
In 1992, Nigel Mansell announced a shock move. The world champion left Formula 1, went to Indycar and just continued to win. The Briton is the only one ever to win an F1 title and the Indycar title back-to-back. His car is the star lot in the Newman/Haas sale in October.
It was the move no one had seen coming. After a couple of missed titles, 1992 was finally Nigel Mansell's year in Formula 1. With the Renault V10-powered Williams FW14B and its trick active suspension, Mansell waltzed the field and had the title in the bag by mid-season at the Hungarian Grand Prix.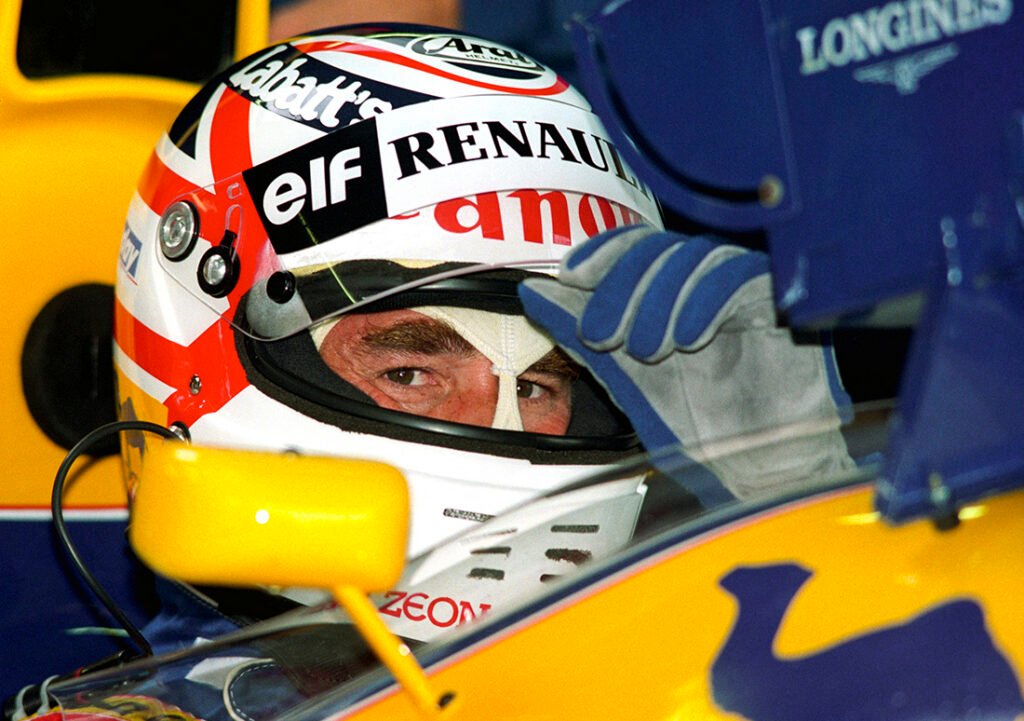 Senna 'for free'
Behind the scenes, however, things were not going Mansell's way. First of all, Renault had created a space at Williams for Alain Prost, after his 1992 sabbatical. Mansell knew Prost from their days at Ferrari and was not keen on seeing Prost walk into what he considered his team once more. Another factor complicating Mansell's negotiations, was Ayrton Senna declaring he would come to Williams for free. This left Williams with a strong bargaining position and considerably compromised Mansell's situation.
Even though Williams tried to give in at the last moment, Mansell had had enough. At Monza, he announced he was leaving Fomula 1 at the end of 1992 and he would be headed to the States. It was a blow like no other for Formula 1, considering itself the much more sophisticated racing series and the only real world championship. And now it saw the defending title champion defect to the Indycar series. It was unseen.
Rookie win
It was a masterstroke from Carl Haas and Paul Newman, not just boosting their team status, but all of a sudden giving the Indycar series a real global appeal. At once, Indycar really became a threat to F1's status.
Mansell would walk into what was considered Mario Andretti's team, and instantly put his foot down. Carrying his characteristic 'red five', Mansell was on pole at the Indycar opener at Surfer's Paradise in Australia. Not accustomed to the rolling starts, he dropped down the order but fought his way back and won his first race. Never since Graham Hill at the Indy 500 in 1966 had a rookie won on his debut. Mansell was driving this car, chassis 5.
Phoenix leaves a dent
But Surfer's Paradise was a street circuit. At the next round, on the Phoenix short oval, Mansell overcooked it in practice and hit the wall in his Lola T93/00 so hard there was a hole visible. Mansell was knocked unconscious and would suffer cracked vertebrae. It took him some time to recuperate from the accident, and at Long Beach two weeks later could not do better than third.
Third at Indy
At the Indy 500, a more cautious Mansell qualified eight. The rookie again was in with a shot at victory, until seven laps from the end. Mansell touched the wall and bent a part of his rear suspension. He did hold on to third, which was again an extraordinary debut. At the Milwaukee Mile, Mansell proved he had the ovals mastered. Again with chassis 5, he took the win and was by now leading the championship. Portland, with this chassis, brought more points with second place. At Toronto, the wastegate gave way in the Ford turbo engine, leading to chassis 5's only retirement.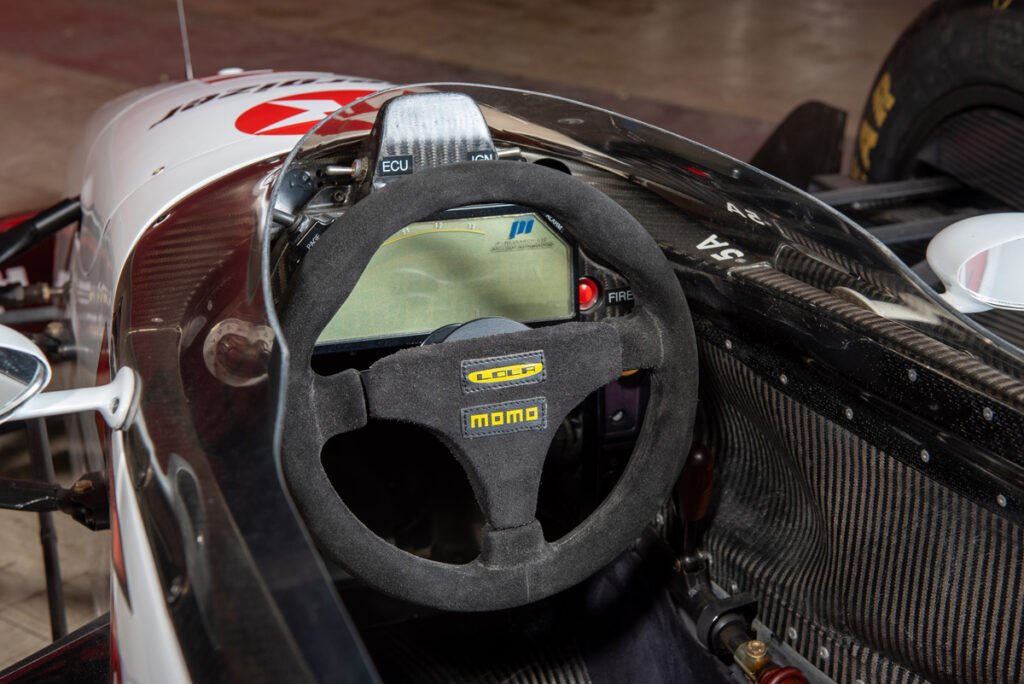 Five wins
Mansell's moment came on the Michigan super oval, where he drove chassis 5 to victory at a 188.2 mph-average. Mansell was over the moon, but by now his teammate Mario Andretti – the man who had built Newman/Haas – was disgusted by Mansell's post-race dramatics. Andretti, who took his final Indycar win at Phoenix this year, announced his retirement. To Mansell, it didn't matter. He went on to score two more wins. In Nazareth, Mario Andretti's home race, third was enough to win the title.
One year after his F1 world title, Mansell was also Indycar world champion, having won five races. If anyone would still question the global character of American single seater racing, you just have to look at the 1993 end result: 1: Nigel Mansell, 2: Emerson Fittipaldi, 3: Paul Tracy, 4: Bobby Unser (the first American).
1994 would prove a horror year for Newman/Haas, bringing no victories at all. By the end of the year, Mansell was back in Formula 1.
This car is one of 36 Indycar single seaters from the Newman/Haas collection RM Sotheby's auctions off on October 29th. More info on this one-of-a-kind sale here.