In Tazio 6, we look back on the time a diesel took pole at the Indy 500. Jim Donnelly tells the story of the fabulous Cummins Diesel Special, an Indy sensation 70 years ago.
Among the many specials at Indianapolis, this one is oft forgotten. No car had ever lapped over 139 mph until this Cummins Diesel Special came and took pole for the Indy 500 in 1952. In Tazio 6, Jim Donnelly tells the story of the day Freddy Agabashian and Cummins shut everyone op… on pole day, that is to say.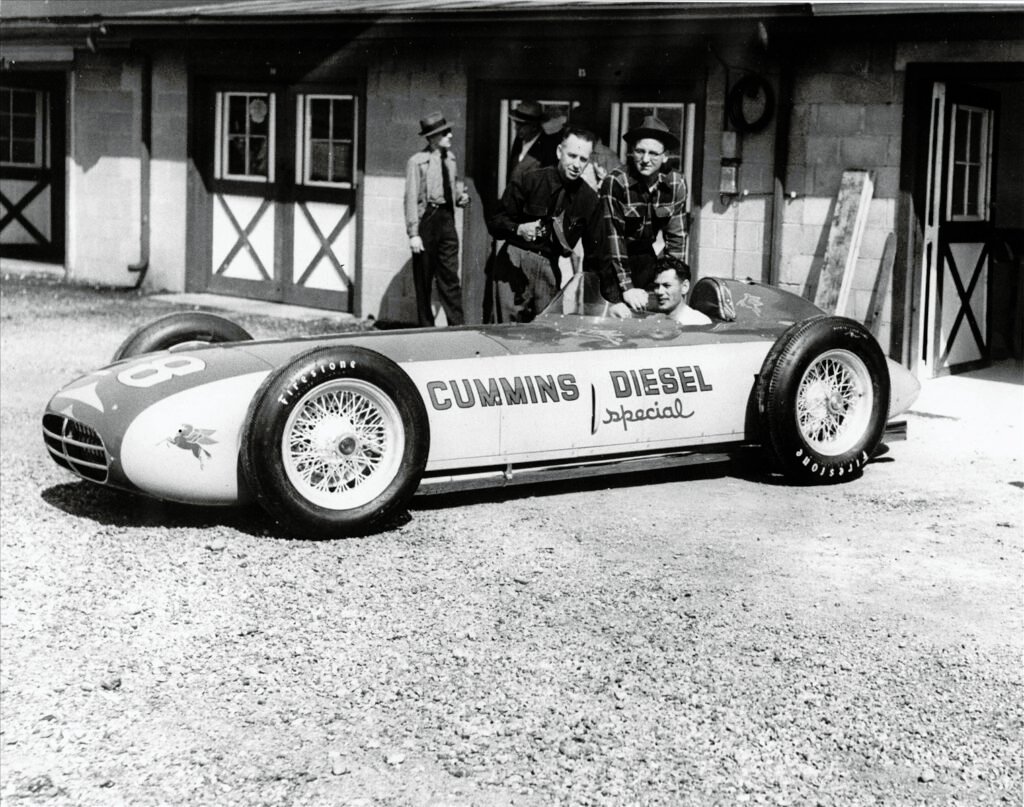 Clessie Cummins
Company founder Clessie Cummins was the first to understand the potential racing had for him, eager to showcase the benefits of the diesel technology he was developing. Already in 1931, Dave Evans drove a Cummins-engined car to 13th in the Indianapolis 500, becoming the first to complete the distance without having to pit for fuel.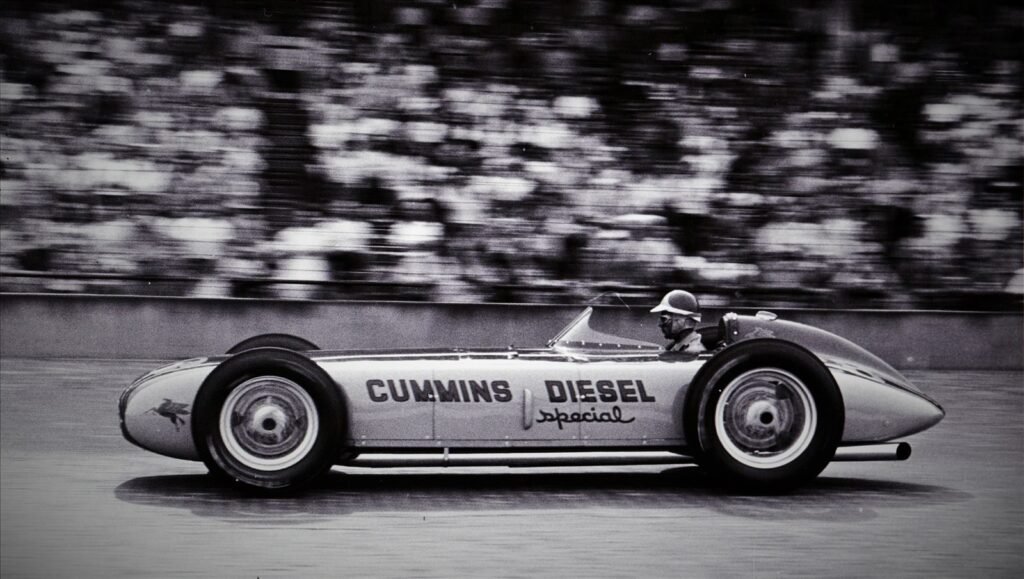 In 1950, Columbus, Ohio-based Cummins was ready for another run at the Brickyard. With a car built by Kurtis, Cummins made the most of changing regulations, allowing diesels to run a 402 cubic inches engine, with the added benefit of a supercharger. It was not the success the company had hoped for, and Cummins decided to skip the 1951 Indy 500 in order to come better prepared for the 1952 edition with the car you see here.
First time for a turbo diesel
Engine-wise, Cummins had to reduce capacity to 401 cubic inches due to a change in regulations. And for the first time, a turbocharger was added to increase power. The Cummins diesel six-cylinder was rated at 430 hp in race trim.
Perhaps just as important was the car itself. Kurtis had trouble selling his new, low-slung concept, but Cummins understood this was the way forward in racing. Prior to the arrival of the rear mid-engined Coopers and Lotuses in Indianapolis, the move to the roadster would be the biggest revolution in racing the Brickyard had witnessed.
Sandbagging
Come practice in May 1952, Cummins knew they had something special. "It was unlike anything else anyone had seen. Most of our competitors were upright cars that raced on dirt," Andrew Cummins, Clessie's grandson recalls. Driver Freddie Agabashian was instructed to take things easy, so as not to alert anyone. Freddie ran at full speed on the back straight but lifted on the main straight. He told my grandfather: 'there is a lot more.' When he hit 138 in qualifications, the smile stayed on my grandfather's face for a month."
You can find the full story on the Cummins Diesel Special in Tazio 6.
Our thanks go out to Bruce Watson at the Cummins History and Restoration Center