Photo Dirk de Jager
Next to the Concorso d'Eleganza in Villa d'Este, the Fuoriconcorso event in the immediate surroundings is ever more gathering pace. This year, the collection from the Turin Mauto museum was a must-see.
Fuoriconcorso literally means 'outside of the Concours' in Italian, and as an event on what we would call the side stages of the Concorso d'Eleganza in the Villa d'Este, it has become ever more interesting. Fuoriconcorso already grabbed our attention last year, with some interesting race cars gathering. This year, you could say in some ways it was even better.
That was primarily down to one event, taking place in Villa Olmo, the original setting of the Concorso d'Eleganza in Como. Mauto, the national automobile museum in Turin, curated the Fuoriconcorso Open Museum. Hence, it was everything the Concorso was not: visible, easily accessible for the general public and with cars just as stunning as what you would find on the Concours field.
Ferrari time capsules
What made it special for us, was the fact we were looking at cars that had (mostly) been parked after their racing careers and had not been touched, let alone restored since. These were beautiful time capsules, to be admired in elegant surroundings. Their battle scars only highlighted by this stately environment. And what a selection Mauto had made.
We saw Alberto Ascari's 1952 Ferrari 500 F2, the car in which he won two F1 world titles in 1952 and 1953. A car which netted him 31 race wins. It stood next to Lorenzo Bandini's 1963 Austrian Grand Prix winning Ferrari 156 F1 and the 1960 Ferrari 246, Ferrari's final front-engined Formula 1. This example was restored with the help of Ferrari in 2001.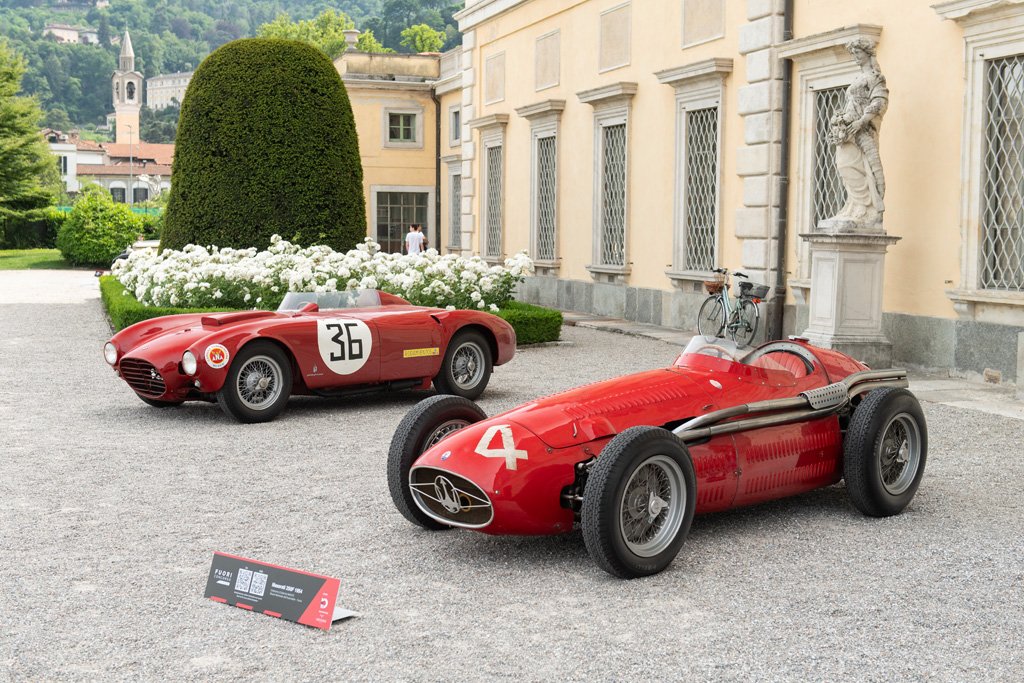 250F and D24
Mauto brought along a beautifully original 1954 Maserati 250F, an example from the very first year Maserati's mythical Formula 1 raced. Lancia was represented by the 1953 D24 sports car, a model that gave Lancia wins in the Carrera Panamericana, Targa Florio and Mille Miglia. On the pre-war front, the 1907 Italo 35/45 HP stood out. This was the car which conquered the Bejing to Paris raid in 1907 in 60 days.