Photo GPL/Goodwood
Today is the day Carroll Shelby would have turned 100. This year, the driving force behind the Shelby Cobra (and other cars) will be celebrated at the Goodwood Revival in September.
Carroll Shelby passed away ten years ago, on May 10th, 2012. The Texan was already a larger-than-life character back in the days, but more recently his fame reached new levels when the 'Le Mans 66' movie (also Ford v Ferrari) came out in 2019. The movie made Shelby's name resonate with a much younger audience.
Le Mans winner
Goodwood plans to celebrate Carroll Shelby at the Goodwood Revival, scheduled for 8 – 10 September. For instance, the first car with which Shelby raced, will be present: an MG-TC he used in 1952. Shelby was the winner of the 1959 RAC Tourist Trophy in an Aston Martin DBR 1 which he shared with Roy Salvadori. That same year, Shelby and Salvadori also won the Le Mans 24 Hours in an Aston Martin DBR 1.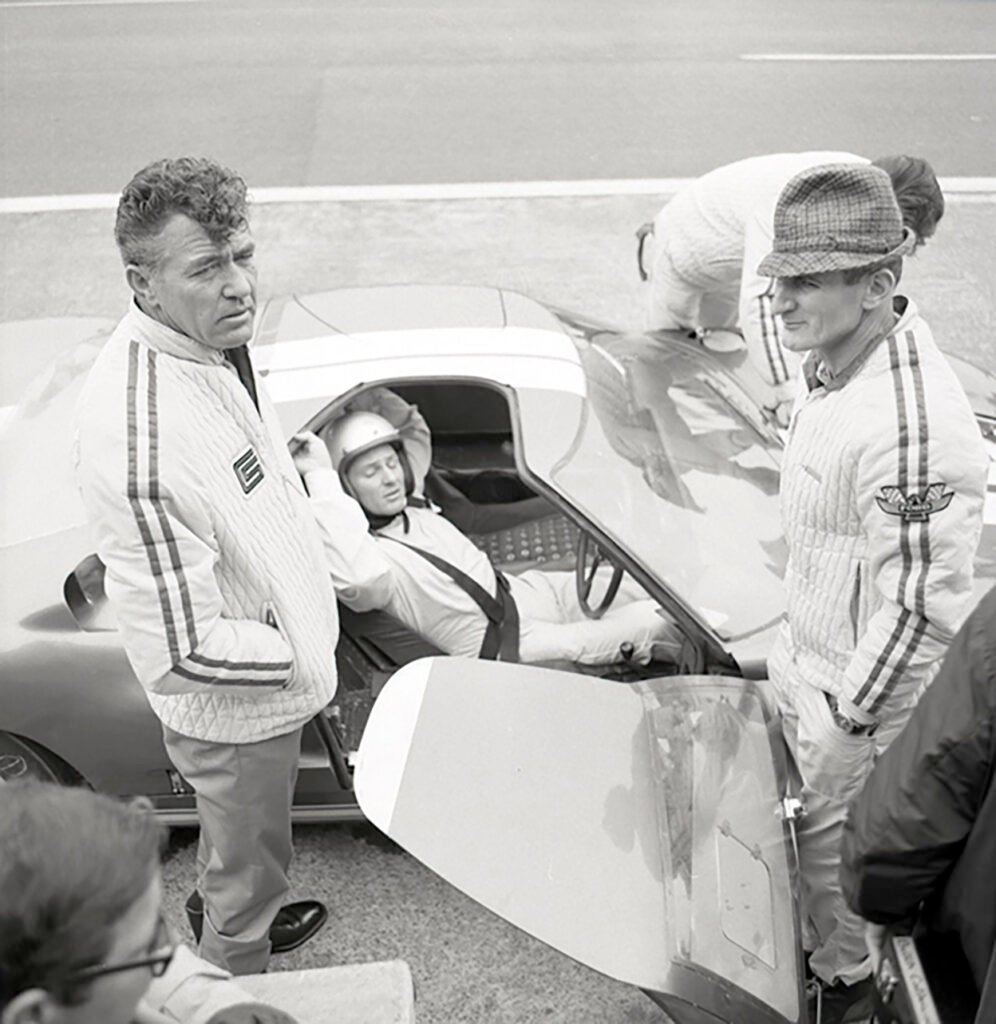 Cobra and GT40
It wasn't long until health problems got the better of him, and Carroll Shelby quit racing. As a wheeler dealer, he was involved in different businesses, trying to make ends meet. Until he came up with the idea to equip the then-underpowered AC Ace with an American V8, provided by Ford; the Shelby Cobra was born.
Later on, Shelby helped run the Ford GT40 program with Ken Miles as his star driver. Further business came from Ford, when Shelby moved into souped-up Mustangs as well. Having won Le Mans in both 1966 and 1967, Ford gradually moved the Shelby production in-house and at the end of 1969, the Shelby business in Los Angeles had to close.
Daytona Coupé
Carroll Shelby would be involved with Chrysler later and was a consultant for the Dodge Viper, the nineties version of the Cobra. In 2000, Shelby was present at the third Goodwood Revival where he shared a Cobra Daytona Coupé with Danny Sullivan. "I remember when Carroll first came to the Revival back in 2000 – having raced and famously won at Goodwood in the 1959 TT – bringing with him his infectious personality and competitive spirit," the Duke of Richmond says. "It will be wonderful to see those glorious cars that Carroll raced and designed in action at Goodwood once again over the weekend."
More on the Goodwood Revival program will follow later. Tickets can be booked here. Goodwood offers an early bird reduction for tickets booked before April 30th, costing £67.
Also: in Tazio 4 you can read about the AC Shelby Cobra that was used in the Carroll Shelby School of High Performance Driving. Get your copy here.