Photo archive Matt Stone
It's time for another contest. This time, you can win a signed copy of Matt Stone's book 'The IROC Porsches'. Here is how.
What's IROC? Good question, and it makes clear you need to get yourself a copy of issue 6 of Tazio Magazine first. In this first of two articles on IROC, author Matt Stone delves deep into the history of the International Race of Champions history.
Penske & Co.
The IROC series started in the 1973/1974 season. To answer the question 'but who is the fastest driver of them all', a crew around Roger Penske got together twelve of the world's best drivers of the moment, and he got Porsche to supply the field with identical 911 RSR models. The first heats of the races ran at Riverside, for the finals, the show moved to Daytona, to the layout used in the 24-hour race.
Star quality
With Emerson Fittipaldi, Mark Donohue, George Follmer, Richard Petty, AJ Foyt and Denny Hulme – to name but a few – the field had the star quality the series intended. And with the Porsches, IROC could count on mesmerizing cars as well. Even if not everyone was happy with the handling characteristics of Stuttgart's crown jewel.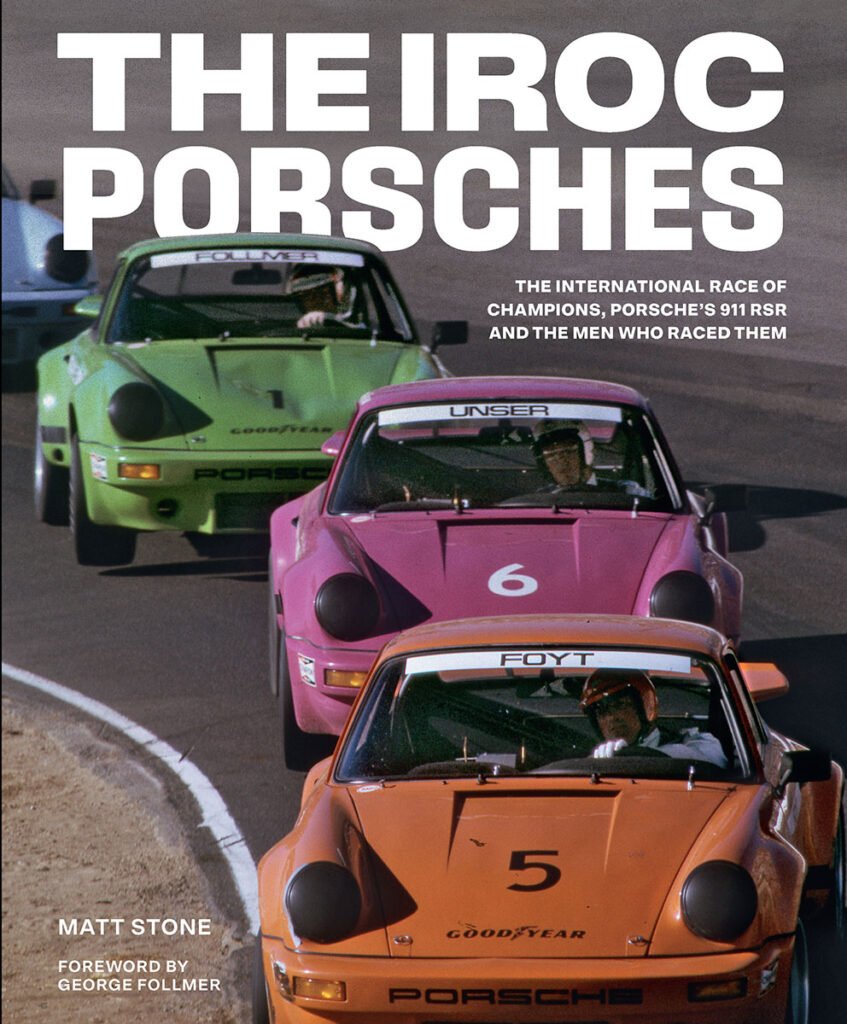 Win a book
Matt Stone wrote a book on the first season of IROC, entitled 'The IROC Porsches'. We are very pleased to say, Matt has agreed to give away a signed copy to one of our readers. Just as was the case with our previous contests, we will make things very easy. In the article you can find in Tazio 6, Bobby Unser answers a question regarding the handling of his IROC 911. Send us his answer in an e-mail to info@taziomagazine.com, and make sure you have signed up for our newsletter. Just put 'IROC contest' in the subject field.
If you have Tazio 6, you can just look up the answer (don't tell me your wife/husband threw it out already?). Or there is still time to buy the issue. The competition starts now and ends on March 31st. The winner is selected by Lady Luck. On your marks, get set,…