Photo Octane Press
Al Unser Sr passed away in his home in Chama, New Mexico (US) on Thursday, December 9th. Unser was 82 and battled with cancer over the past 17 years. As one of the members of the USA's prime motorsport dynasty, Al Unser was a four-time winner of the Indianapolis 500.
Only four people share the record of outright wins in the Indy 500: A.J. Foyt, Rick Mears, Helio Castroneves and Al Unser Sr. Al Unser won the Indy 500 in 1970, 1971, 1978 and in 1987. The last one would make Unser even more famous. He became the oldest winner of the Indy 500, five days before becoming 48.
"Al was one of the smartes drivers I ever raced against" – Mario Andretti
Funnily enough, Helio Castroneves entered the elite four-time winner circle this year, but at 46 he did not manage to steal the oldest driver title from Unser.
Oldest man to win Indy
In 1987, Al Unser Sr had stayed on as a spectator into the second week of qualifying. That's because his son Al Unser Jr had not yet managed to qualify for the race. In Issue 2 of Tazio Magazine, Al Jr explains how he struggled to get a decent pace out of the new March 87. Al Sr decided to stick around, when a question came. Roger Penske asked Al Sr if he was interested in driving the spare March 86 he had standing as a show car. Penske had just dropped Unser Sr from his drivers line-up that year.
"Patience"
Not only did Al Unser Sr outqualify Al Jr, he also went on to win the race. As it would turn it, this would also become his last Indycar win. "Al was one of the smartest drivers I ever raced against", Mario Andretti said in a reaction to Indycar. "I often said that I wished I could have had some of his patience."
"Al produced two championships and three wins for our team", Roger Penske said in a statement to Indycar. "That includes his memorable victory in the 1987 Indy 500 when he famously qualified and won with a car that was on display in a hotel lobby just a few days before. We were honored to help Al earn a place in history with his fourth Indy victory that day, and he will always be a big part of our team."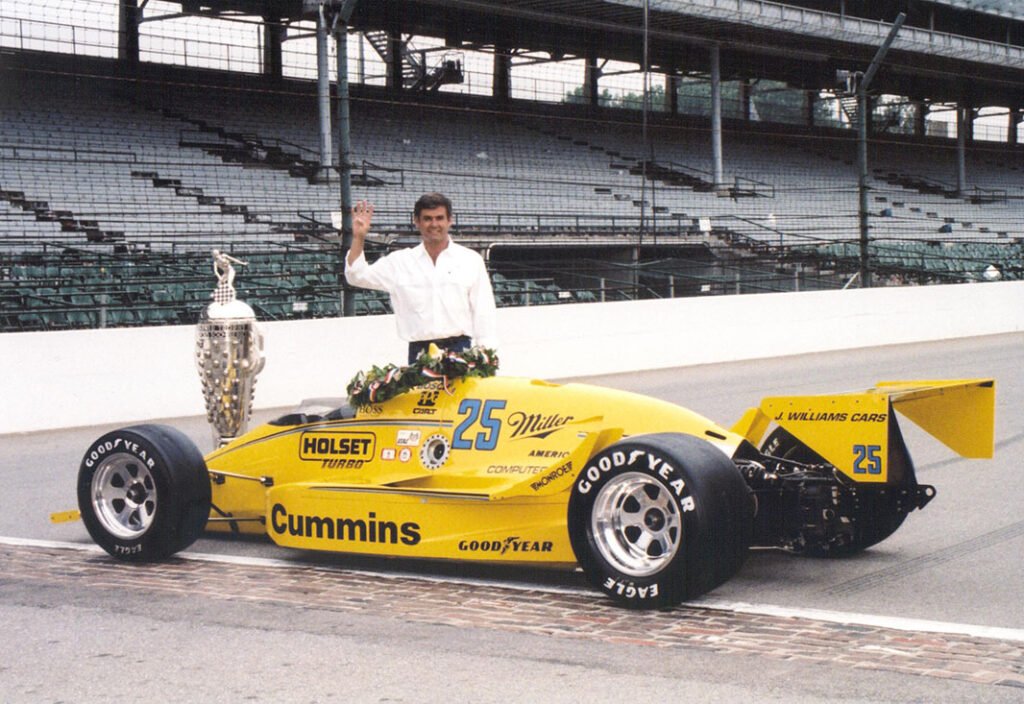 Family affair
In total, Al Unser Sr participated in 27 editions of the Indy 500, and led a total of 644 laps on the famous oval. That is a record as well. 170 of those laps stem from his 1970 victory. Racing has been in the Unser-bloodline for a long time. Al's father Jerry Unser was a racer as well, and he made sure his sons Jerry Jr and Louie (twins), Bobby and Al could drive by the age of ten. They all started competing on the local dirt tracks around Albuquerque, New Mexico. Bobby would make his debut in the Carrera Panamericana in 1949… aged fifteen.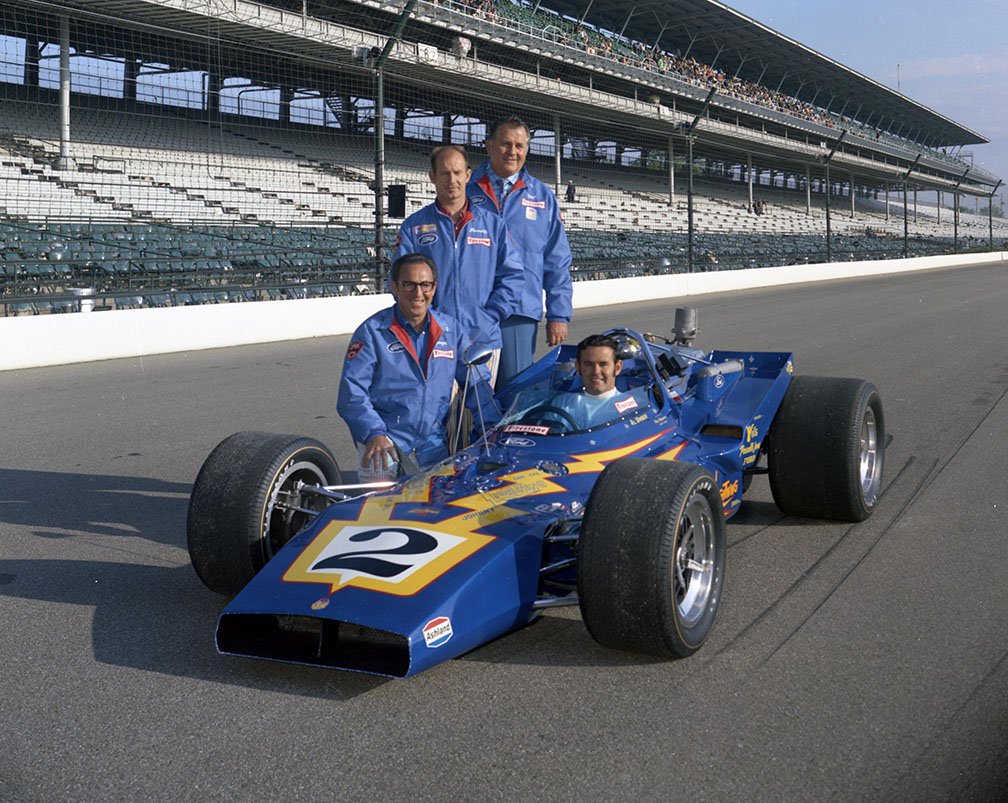 Porsche
Al 'only' started at 18. He would work his way to the top of motor racing through the race that characterized the Unser family: Pikes Peak. In 1964 and 1965, Al Unser won the famous hill climb, and in 1965 he would also take part in his first Indy 500. Al focused mostly on the Indycar series, becoming USAC champion in 1970 and Indycar champion in 1983 and 1985. He was also behind the wheel in Porsche's Indycar project in 1987.
Al Unser Sr showed his versatility, winning the IROC-series in 1977. He also won Daytona 24 in the Henn's Swap Shop Racing Porsche 962 in 1985 and placing fourth in Nascar in the Daytona 500 in 1968. In 1994, Unser retired from racing.
Al's brother Bobby Unser also passed away this year, in May, aged 87.
In Issue 2, out on December 20th, we have an interview with Al's son Al Jr, talking on his career and his biography. The interview was conducted prior to the passing of Al Sr, thus no mention is made in the printed article.