Photo Goodwood/James Bareham
Goodwood will celebrate the 75th birthday of the legendary circuit's opening this year. All events – Members' Meeting, Festival of Speed and Revival – will focus on this birthday.
In a year where Le Mans and its 100th anniversary will grab most of the attention, Goodwood decides to look at its own strengths, rightfully so.
September 18th, 1948
First of all, it's 75 years ago since the Sussex track opened. It had been the Australian fighter pilot Tony Gaze who suggested to the 9th Duke of Richmond that the service roads around the Goodwood airfield would make an excellent race track. On September 18th, 1948, the Duke and Duchess of Richmond opened the track, with 15,000 spectators in attendance for the first meeting. Stirling Moss was one of the first winners that day, and would go on to win many more.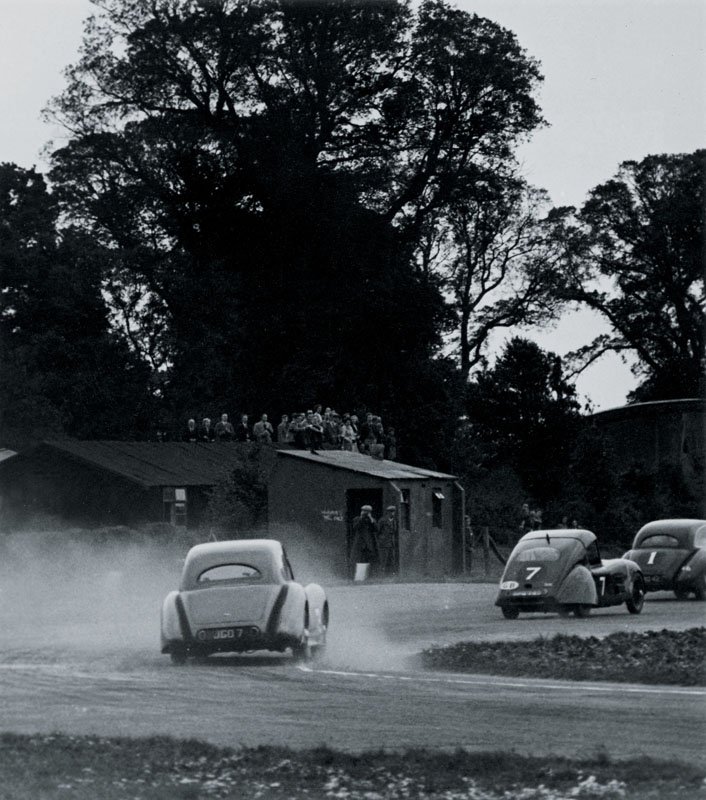 Flourishing in the fifties
Of course, Goodwood would also be the place where Moss' career in F1 ended in 1962 and where Bruce McLaren lost his life in 1970. Goodwood was one of Britain's prime motorsport venues through the fifties and into the mid-sixties. Racing stopped for the first time at Goodwood in 1966, but the track was further used for testing and hosted the cycling world championship in 1982.
30th Goodwood Festival of Speed
It wasn't until the current Duke of Richmond, back then still the Earl of March, started reviving motorsport around the Goodwood estates, that the circuit started flourishing once more. And here, Goodwood has a couple of anniversaries to celebrate as well. This year is the 30th anniversary of the Goodwood Festival of Speed, traditionally centred around the Goodwood estate, with cars driving up the hill in front of Goodwood House.
The first Goodwood Festival of Speed saw Tony Brooks and Roy Salvadori behind the wheel of an Aston Martin DB3S, George Harrison – of The Beatles fame, should we need to clarify – drove his Rocket. His friend and creator of the Rocket, Gordon Murray, drove a McLaren F1. And Nick Mason – you might know him from Pink Floyd – starred in a V16-engined BRM. This set the tone for years to come.
25th Goodwood Revival
In 1998, the Goodwood Revival came to the calendar, giving the old racetrack a new lease of life. This year, the Goodwood Revival celebrates its 25th year. 2023 will thus become a year of celebrations for Goodwood, starting with the 80th Members' Meeting on 15-16 April. The Festival of Speed (13-16 July) will have a special class for cars that have been present in one of the previous editions and the Goodwood Revival (8-10 September) will bring back together a group of cars that raced in 1948, the year the track opened.
More info on goodwood.com