Photo Zaniroli Events/Rally Neige & Glace
It looked like Belgians Dirk Van Rompuy and Jens Vanoverschelde had the 68th Rallye Neige & Glace in the bag. But their Porsche 914 failed on the last stage.
Rallye Neige & Glace is a famous French rally, visiting the coldest areas in the mountainous Jura region, close to the Swiss border. Many of the special stages run on forest tracks, covered in snow and ice. It's a specialist event.
Cinquecento
This year was the final edition organised by former Paris-Dakar winner Patrick Zanirolli. He successfully reinvented Neige & Glace as a historic rally. Ultimately, Van Rompuy's failing fuel pump handed French locals Romuald Sanseigne and Florin Fornasier the win in their tiny Fiat Cinquecento. Truthfully, it was close between these two all through the rally, and for Sanseigne and Fornasier, this was their third win on this regularity event.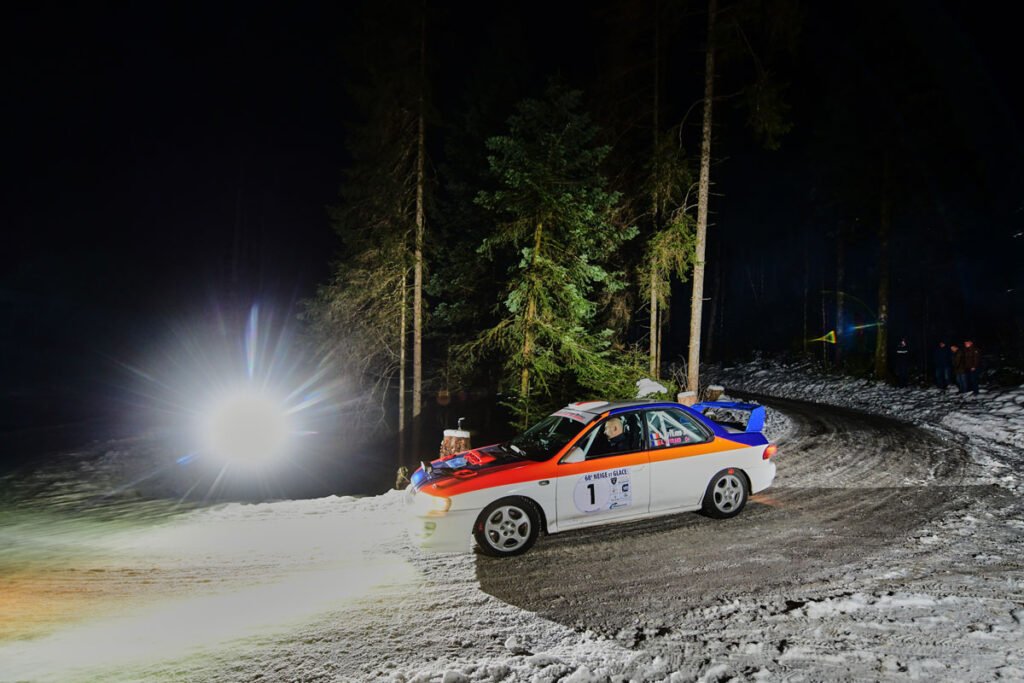 4×4 cars run in a separate category. Here, Arnaud and Adeline Euvrard held the lead in their Subaru Impreza for all of the 1000 kilometres this rally counts. They kept in front of two French BMW 325 ix's.
"Step aside"
Patrick Zaniroli had this to say at the finish: "After 19 Neige & Glace rallies and after a career of more than 40 years as a driver, as a Paris-Dakar organizer and together with my wife Viviane, as the organiser of the Rally des Princesses and the Trophée des Alpes, it is time to step aside. Neige & Glace's future is safe, the new organisers have taken their first steps."