Photo Porsche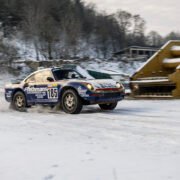 View Gallery
Porsche has just finished the recommissioning of Jacky Ickx' 1986 Paris-Dakar 959. The car was completely stripped and put back together, taking great care so as not to disturb the authentic character of the car.
For the first time since it had returned to the Zuffenhausen base after finishing second in the 1986 Paris-Dakar, Porsche has taken to reconditioning Jacky Ickx' Porsche 959. The 959 was a very unlikely candidate for victory in the African desert. Ickx convinced Porsche it had what it takes to conquer the desert after he had done so himself in a Mercedes G jeep in 1983. In 1984, he led the Porsche charge into the desert with a Rothmans-sponsored 911, but it would ultimately be his teammate René Metge who would take the victory.
1-2 finish
Porsche decided to come back to Paris-Dakar with the new 959, but none of the three cars made it to the finish. In 1986, Porsche came back, with vengeance in mind. Again, it would be René Metge who would win in his 959, with Jacky Ickx finishing second.
18,000 kilometres
It's the Ickx car Porsche has now subjected to a careful reconditioning. Porsche keeps all three of the 1986 959s in original condition, as they returned from the gruelling rally. The Jacky Ickx 959 had some 18,000 kilometres on the clock, of which 14,000 were Dakar kilometres. This was the first time the bodywork and the mechanicals were separated, and the Porsche restoration team still found sand and mud from river crossings in the car.
It's only original once
Porsche's expert team was surprised at the overall state of the car and the components, renewing as little as possible. Even the Kevlar body panels, though cracked in places, were in remarkably good shape. After all, this was a purposely-built race car, not intended to last for decades.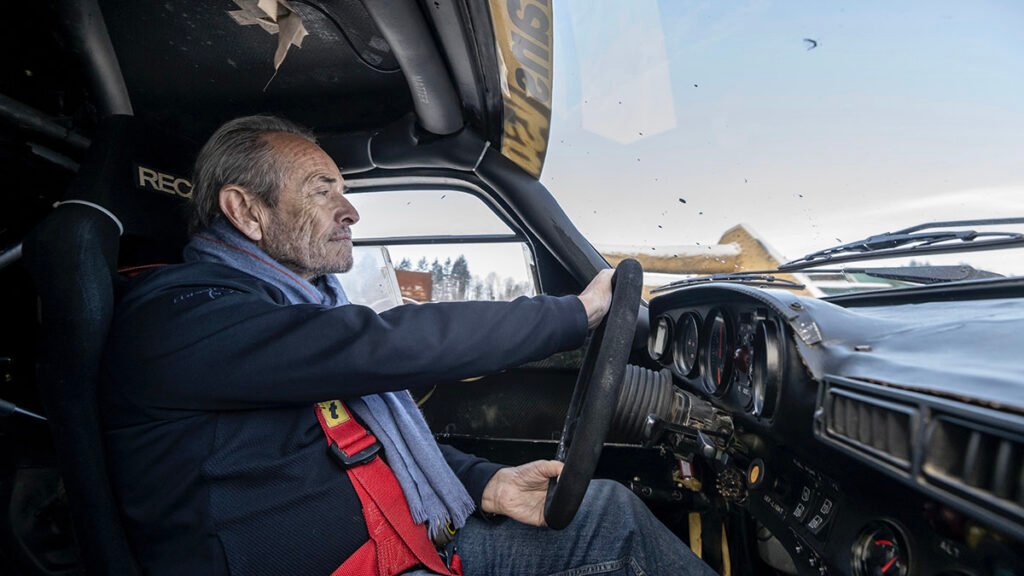 Once they put it back together, Porsche invited Jacky Ickx to come drive it once more, in the company of racing driver Timo Bernhard. Ickx, who had French actor Claude Brasseur as his navigator, remembered the limited resources for the project. "In total, the team numbered just 18 people."
You can go see the Porsche 959 for yourself at Retro Classics in Stuttgart, between 23 – 26 February.