Photo Red Bull Content Pool
Mister Red Bull Dietrich Mateschitz (78) passed away on October 22nd. On the current Formula 1 grid, eight of the twenty drivers owe their career to Red Bull. But there is no denying either that other drivers were ruthlessly chewed out by the Red Bull machine when found underperforming.
First and foremost, apart from Bernie Ecclestone, Dietrich Mateschitz has been the most influential man in Formula One over the last twenty years. By creating an academy that guided young drivers all the way through the ranks, Red Bull has given some underfinanced youngsters the possibility to still break through.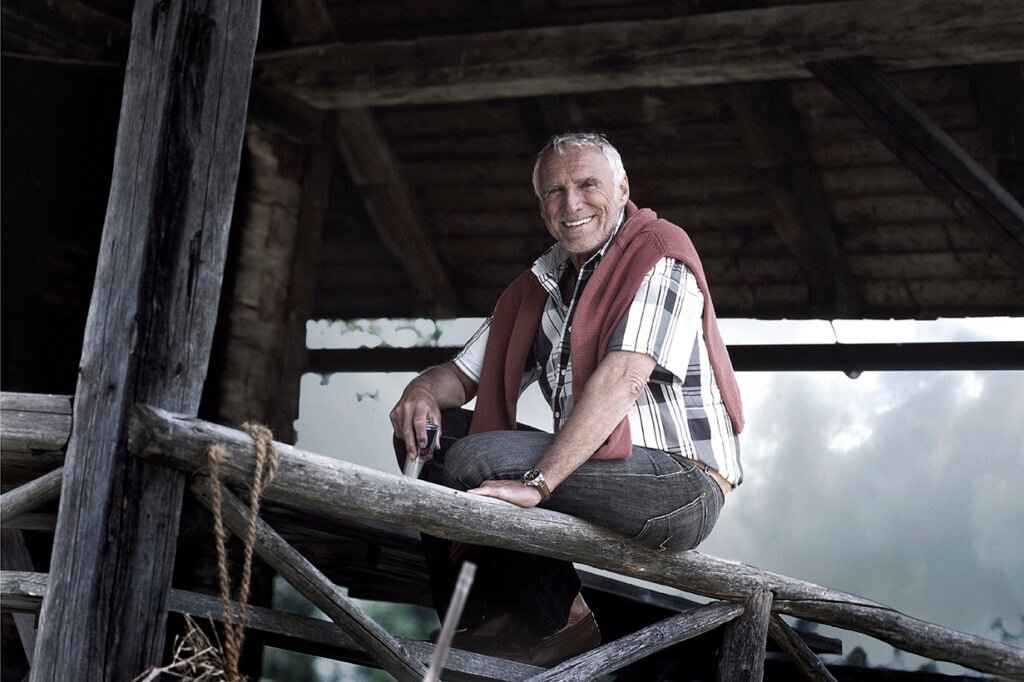 Sponsorship
Austrian Dietrich Mateschitz took his big leap into the unknown in the mid-eighties when he decided to invest the equivalent of 500,000 euros in an energy drink he got to know in Asia. In joint-venture with Chaleo Yoovidhya, the Thai owner of the drink, he decided to launch Red Bull worldwide. Knowing there was no existing market, creating an image was critical. Mateschitz quickly decided to focus on extreme sports.
Gerhard Berger
The first to be photographed drinking Red Bull was fellow Austrian Gerhard Berger, then a Ferrari driver in 1987. But that was more because he really liked the stuff. In 1995, Red Bull appeared for the first time in Formula 1 as a sponsor with Sauber. In one of the rare cases of misjudgement, Mateschitz pulled out from Sauber after the 2004 season. The reason behind it: in 2001 Peter Sauber had stubbornly decided he would give a young Fin with just 23 races of racing experience in junior single-seaters a seat in his F1 car. Mateschitz wanted the seat to go to Red Bull protégé Enrique Bernoldi. History shows on this occasion Sauber's bet on Kimi Raikkonen was the right one.
Sauber
Mateschitz left Sauber to embark on a bigger adventure. He bought the ailing Jaguar team from Ford and made Red Bull Racing a constructor in Formula 1. Mateschitz made the unexperienced but highly ambitious Christian Horner team boss. Horner got Adrian Newey on board, and together with Sebastian Vettel bagged the first world title in 2010. Vettel added three more world titles on the trot. Vettel had come over from Toro Rosso – previously Minardi – the second F1-team Mateschitz bought, together with Gerhard Berger this time.
Helmut Marko
The man critical in sorting the talent out in the Red Bull organization is Helmut Marko. The former driver was Mateschitz' eyes and ears on the track. Marko has been essential in making sure the talent came through: Max Verstappen, Carlos Sainz Jr, Vettel, Mark Webber. The downside has been: the Red Bull school is a tough one. Both Horner and Marko are ruthless when a driver does not live up to the standard. Pierre Ghasly is one of the few who was sent back to Toro Rosso after a disappointing spell with Red Bull, but managed to bounce back from it.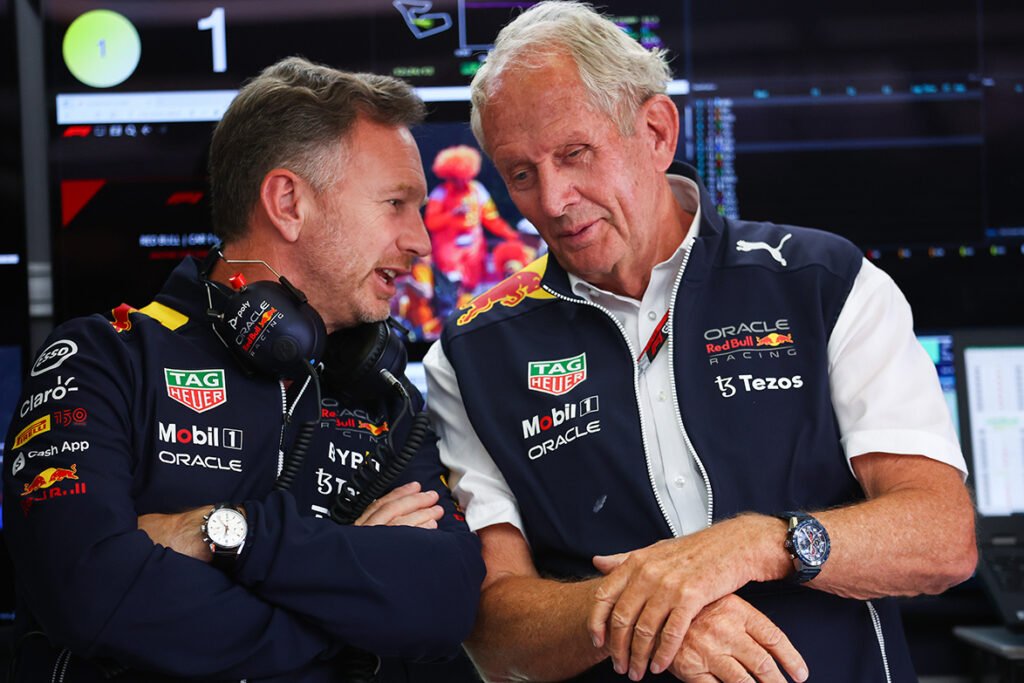 Alex Albon was unceremoniously dispatched to go drive a Ferrari GT3 in DTM after failing to meet the standard while at Red Bull. Scott Speed, Vitantoniu Liuzzi, Jean-Eric Vergne, Sébastien Buemi… all victims who fell by the side of the road. Helmut Marko has always made it clear Red Bull was there to help a big pool of drivers early in their careers, but that they could only continue with the ones who would be able to win in their F1 cars.
Loeb
Next to Formula 1, Red Bull is or was present in rally, Nascar and the Indy Racing League too, next to a long list of other sports. Sébastien Loeb paid tribute to Mateschitz on Facebook, thanking him for the chance to drive an F1 car among others.
One final element of Mateschitz was his enormous investment in his home region Steiermark in Austria and in Salzburg. Mateschitz bought and renovated the old Österreichring (commonly known as Zeltweg). The track is now known as the Red Bull Ring. Next to that, he also owned the Salzburgring and built up the event hall Hangar 7 at the Salzburg airport.
Dietrich Mateschitz had been ill for some time. He could not have been handed a greater tribute then Max Verstappen's victory in Sunday's US Grand Prix, handing Red Bull another constructor world title.