Photo Goodwood
Goodwood opens the 2023 classic racing season with the 80th Members' Meeting this weekend. Here is what's on offer.
The Goodwood Members' Meeting (GMM) is the more exclusive of the three motorsport events the Goodwood estate holds in a year. In order to be allowed to purchase entry tickets, first you have to become a member or a fellow of the Goodwood Road Racing Club. That is the downside, the upside is GMM is easily the most relax of the Goodwood events. You can have an easy stroll around the paddock, which is busy but never overcrowded. And you can always find a good spot to see the action around the track.
Cortinas et all
This year, the Goodwood Members' Meeting fetes its 80th edition. GMM has its traditional races, such as the Gordon Spice Trophy (previously the Gerry Marshall Trophy) for touring cars or the new Jim Clark Trophy, this year with nothing but Ford Lotus Cortinas. And there is the return of the Trofeo Nuvolari as well, for race cars up to 1940.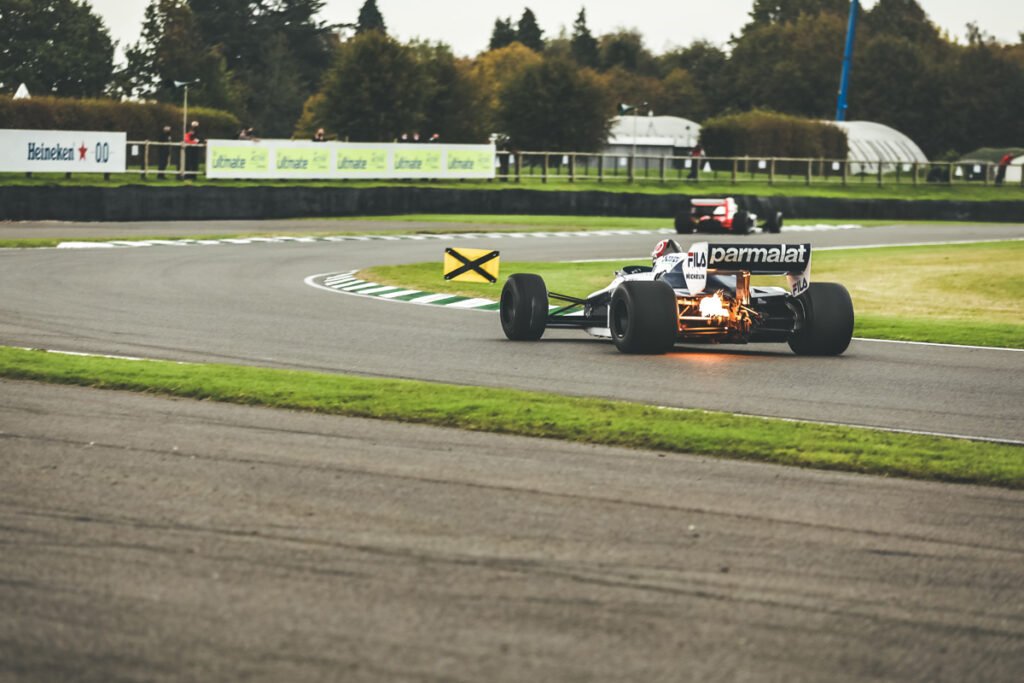 Brabham BT52
Apart from the races, the Goodwood Members' Meeting has some interesting demos planned as well. The big eyecatcher will be the GT1 demo, which we talked about earlier. Two Brabham BT52s will do some laps around the track as well, but probably at a more leisurely pace than was the case in 1983. Forty years ago, the Brabham tested the car with which they would win the Formula 1 world championship at Goodwood. It was not timed officially, but apparently, Nelson Piquet lapped Goodwood in under a minute in it, which still is the fastest lap known there. Brabham designer Gordon Murray and then-team manager Herbie Blash will be present to pay homage to 'the greatest lap of Goodwood'. David Brabham and Riccardo Patrese will drive the cars.
Porsche 75
Just as last year with the Group Cs, Porsche will be present, this time to celebrate the 75 years of the company. Tom Kristensen will drive the Porsche 911 Carrera RSR that won the Targa Florio in 1973, and the 1998 Le Mans-winning Porsche 911 GT1-98 will see action as well. In total, there will be no less than twenty racing 911s in the demos.
If you can't make it, Goodwood streams are available the whole weekend round on the GMM YouTube channel or on Facebook. If you can make it, here is the timetable.