Photo Fotorissima/Peter Auto
Peter Auto's first rendezvous of the season was not your typical day in the Tuscan sun. Well, there was sun at Mugello, but also rain and snow. Ideal circumstances for a true star cast to shine.
It may be a sign, it may be nothing. But if the Mugello Classic is anything to go by, it would seem the Peter Auto Series may be gathering more attention from owners wanting to see their cars shine. And for that, they attract some star drivers.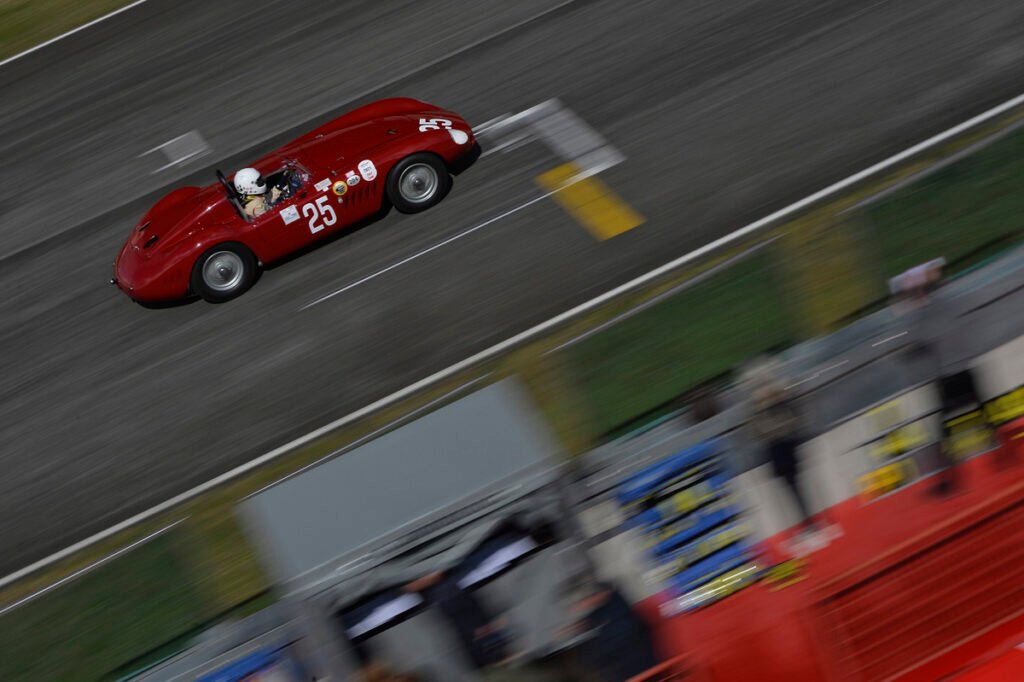 Le Mans legends
Mugello saw some real legends behind the wheel. Some are already well-known faces in the Peter Auto series, like 1993 Le Mans winner Eric Hélary. Here, he shared a 2010 Ford GT with Philippe Scemama. The duo brought the car home in 9th place in the first race of the Endurance Racing Legends. They came 7th in race two.
Soheil Ayari has twelve Le Mans participations to his name. The Frenchman drove a 2002 Chrysler Viper, like the one he drove at Le Mans that year. Together with John of B, Ayari participated in both the Endurance Racing Legends in the Viper and in Classic Endurance Racing I in a Matra M650S.
Tarquini retired?
Ralf Kelleners, another Le Mans star, was back in the De Tomaso Pantera Gr. IV he shared with Detlef von der Lieck. Triple Formula 1 Grand Prix winner Thierry Boutsen was discovering the Gipimotor 1963 Shelby Cobra he will take for the Tour Auto, and came in sixth together with Christophe Van Riet in the Sixties' Endurance race.
And what about recently retired touring car ace Gabriele Tarquini? He showed up in a Lotus Elan and finished second in GT2 in the sixties' endurance race, sharing the car with Paul Whight. Peter Dumbreck ended up 20th in the Porsche 911 2-litre cup, together with Stephen Edwards. Emanuele Pirro helped Marco Micangeli take second in GT2 in Classic Endurance Racing 2.
Another noteworthy participant: BMW Group design boss Adrian van Hooydonk. He took on a 1975 BMW 3.0 CSL in the Heritage Touring Cup, together with Bernd Georgi. The duo finished in 28th place.
The full race results can be found here.