Photo Anefo
He was there in the eras of Wolfgang von Trips, John Surtees, Jacky Ickx, Niki Lauda and Gilles Villeneuve. With the passing of Mauro Forghieri (87), the last of the great 'Ingegnere' in Ferrari's history is gone.
Mauro Forghieri's start at Ferrari was improbable. Imagine this, you are 26 years, you have just started working fulltime at Ferrari's racing department after your internship, and suddenly, Enzo Ferrari calls you into his office. 'Right, Forghieri, as of now you are responsible for the racing department and the research department. Off you go.'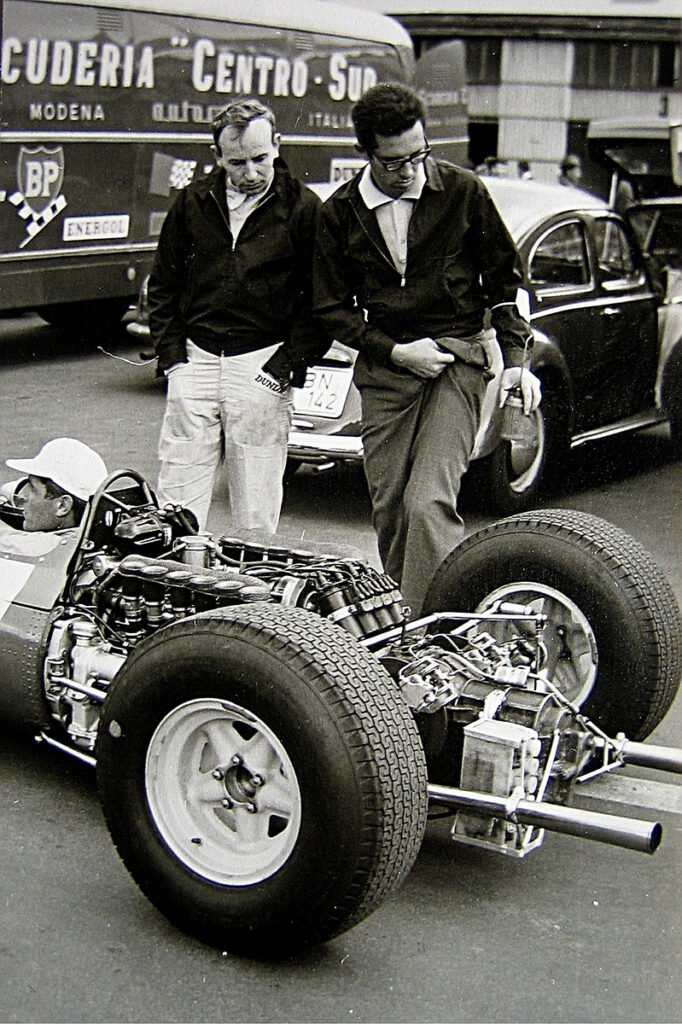 The ultimatum
"It was the 31st of October, 1961, a Tuesday. And it wasn't a question, it was an order," Forghieri remembers in his autobiography 'Forghieri on Ferrari'. What had happened? A group of seven leading managers and engineers at Ferrari, including Carlo Chiti, Giotto Bizzarrini and Romolo Tavoni had presented Ferrari with an ultimatum. Tired of the interference of Enzo's wife Laura, they presented 'the old man' with an ultimatum: she goes, or we go. Enzo Ferrari did not even blink. He fired them on the spot. To Forghieri he said: 'from now, you just do your job, I'll take care of the rest.'
156 and 250 GTO
There is no denying the brilliance of Forghieri. He had to jump in on Ferrari's first mid-engine F1. Enzo, the man who said: 'I have never seen a couple of oxen push the cart'. The 156 'shark nose' with the 1.5-litre V6, however, was a straight winner. In parallel, Forghieri was also working on the 250 GTO. The guy came fresh from university.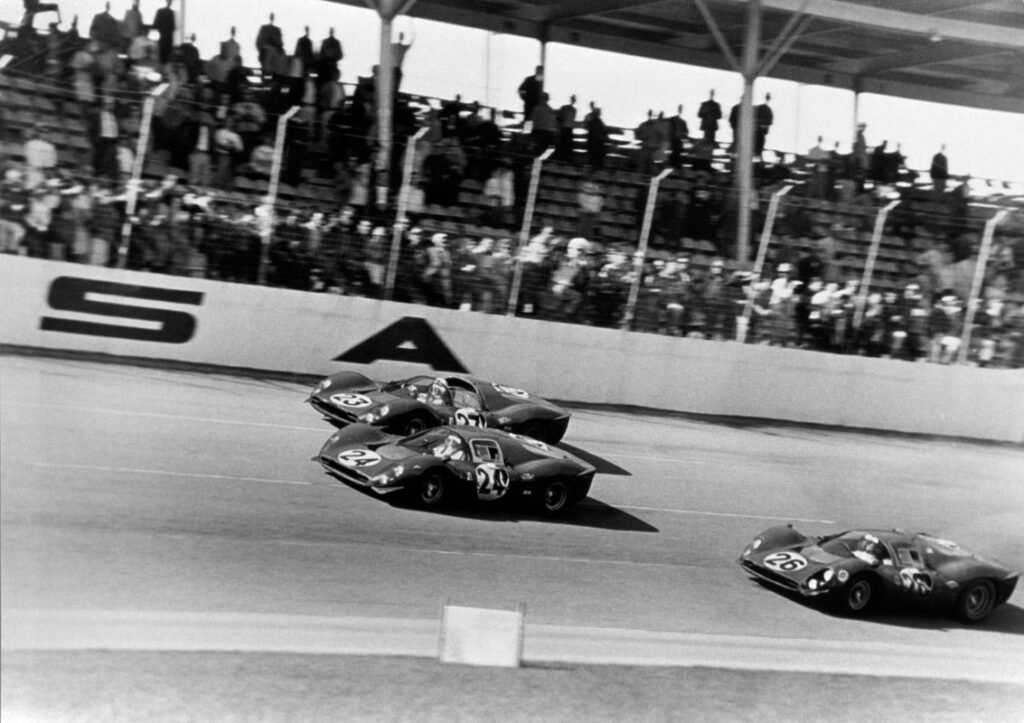 Forghieri, born in Modena, had graduated as a mechanical engineer at the University of Bologna in 1959 and was offered an internship at Ferrari under Carlo Chiti. The young engineer, now chief of Ferrari's racing activities found himself in the midst of all the action, at a time when Ferrari was competitive in both the Formula 1 series and in sports cars. And had plenty of customers racing their private 250 GTs and GTOs as well.
In 1964 and the succeeding years, Forghieri was in the midst of the Ford-Ferrari war, at first still posting the results at Le Mans, but in 1966, the Ford armada finally beats Enzo's troops at Le Mans. Early 1967, a Ferrari 1-2-3 with the P4s at Daytona is considered vendetta.
312T
Ferrari, however, was financially depleted and saw sporting success dwindle. Seen as one of the culprits, Forghieri had to take a back seat. Rather than bear a grudge, Forghieri used his time off to think, and to come back with a revolutionary concept: the 312T. These were the Niki Lauda years at Ferrari. With the flat-12 engine and the transversally placed gearbox, Forghieri handed him the tool to dominate his sport. It was a masterpiece.
With the 312T4, Jody Scheckter would hand Forghieri and Ferrari another F1 title in 1979. After that, Forghieri would lead Ferrari into the turbo era with Villeneuve and Pironi. Without the internal struggle opposing Pironi and Villeneuve in 1982, it is clear one of them would have taken the title.
In 1984, Forghieri wanted to quit, but at the insistence of Enzo Ferrari – then 87 – he remains. In 1986, he called time on his career at Ferrari.
Lamborghini
Forghieri was done with Ferrari, but still saw challenges elsewhere. He was behind Lamborghini's efforts in Formula 1, first as an engine supplier and then on its own in the early nineties. He was there when Ayrton Senna tested an anonymous McLaren MP4/8, powered by a Lamborghini V12 at Silverstone in 1993. In the meantime, Romano Artioli had called and Forghieri found himself overseeing the EB110 and EB112 programs at the newborn Bugatti. In 2005, he created his own engineering company Oral.
Mauro Forghieri passed away on November 2nd, he was 87.