Photo Porsche
Aged 86, Vic Elford has lost his battle against cancer. The racing fraternity says goodbye to one of the ultimate all-rounders.
Home for Vic Elford was the small restaurant his parents owned in Peckham, in the South of London. In 1946, truck drivers stopped at the restaurant for their meals as they were clearing debris from the heavily bombarded part of London during World War II. Young Vic, aged 11, was allowed behind the wheel of one of the trucks for the first time. His passion for all things with a combustion engine ignited here.
Rallying
Not having the means to go driving himself, Elford started out as a co-driver in rallying. Assisting David Seigle-Morris, Elford saw his career take off as they integrated the BMC works rally team with an international program in 1960. With results following quickly, Vic Elford kept campaigning to be given a shot behind the wheel himself. With a Mini sold to him at a discount, Elford took to club racing in the UK.
In 1962, he got his first chance as a rally driver in a Sunbeam Napier in the Monte Carlo rally. One year on, Elford could finally call himself a works driver, thanks to a contract with Triumph. A move to Ford brought a win in the Coupe des Alpes in a Cortina.
The first drive for Porsche
Talks with Porsche race director Huschke von Hanstein led to the first outings in rallies in a Porsche 911. Elford rewarded von Hanstein's confidence with a third place in the Corsica rally in his first rally in the 911. It's von Hanstein who asks Elford in 1967 if he fancies some circuit work with Porsche as well. In his first Targa Florio in a Porsche 910, Elford places third together with Jochen Neerpasch. From that moment on, 'Quick Vic' is a certitude within the Porsche works squad.
Winning
In 1968, Elford takes victory in the Monte Carlo rally in a 911. Next to that, Elford wins the Daytona 24 Hours for Porsche and places second at Sebring with Neerpasch. At the Targa Florio, Elford drives three epic final laps in the Porsche 907 he shares with Umberto Maglioli. Having lost time with technical difficulties on the first lap, Elford felt he had nothing to lose, wheels in the leading Alfa Romeo and takes his finest victory.
Still in 1968, Elford made his debut in Formula 1 in a Cooper. He finished fourth in his first race, the French Grand Prix in Rouen. But the Formula 1 adventure would prove short and unsatisfying.
The 917
Elford took the new Porsche 917, powerful but difficult to handle, to Le Mans for the car's debut in 1969. He led up until three hours from the end. A big accident at the German Grand Prix in his McLaren F1 would see Elford out of action for some time.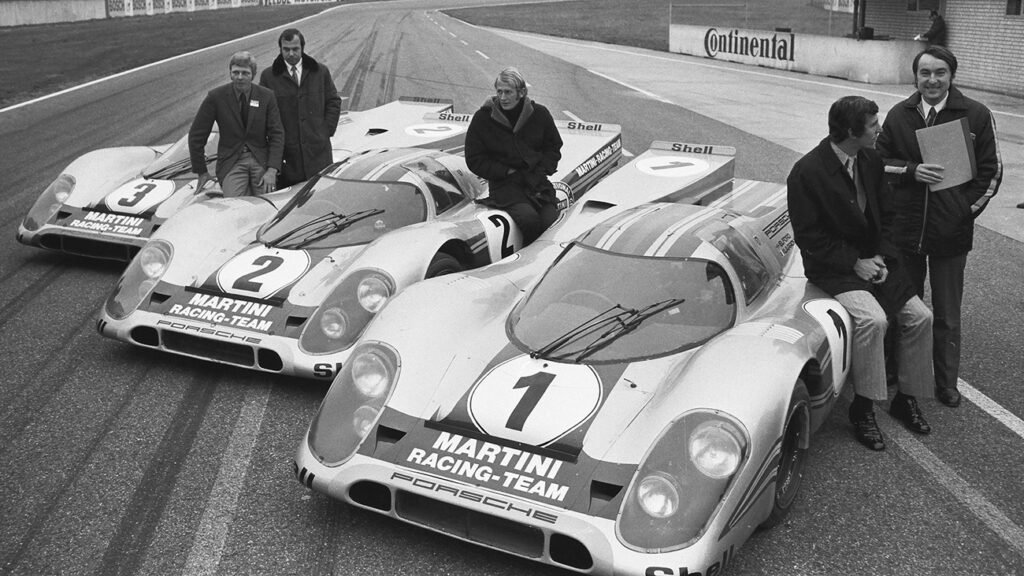 With the demise of the 917 from sports car racing, Elford had to look elsewhere to pursue his career. Once more, his talent to go fast in anything with wheels attached to it came shining through. CanAm, sports car racing with a 3-litre Alfa Romeo 33, Formula 1. However, his most successful years were now behind him. In 1973, he managed a class win at Le Mans in the Ferrari 365 GTB/4 'Daytona' Charles Pozzi had entered, but his 1974 entry with a Porsche 911 Carrera RSR ended with retirement.