Photo Porsche
In 1982, Porsche embarked on one of its most successful adventures in racing. With the 952 and the 962, Porsche would utterly dominate Group C (and IMSA) racing. Forty years later, we look back in a series with Jochen Mass, Derek Bell, Hans-Joachim Stuck and Bernd Schneider. Today, part 4: Derek Bell.
The overall says it all. On his sleeve, the years are printed: 1975, 1981, 1982, 1986 and 1987. Of his five Le Mans wins, three came with the Porsche 956 and Porsche 962. "The overall was made when I was honorary Grand Marshall at Le Mans, in 2021," Bell (80) says. Only Jacky Ickx (6) and Tom Kristensen (9) could claim a more impressive sleave.
"This is interesting"
"I was racing the 'Jules' Porsche 936 in 1981 when Porsche's chief of the racing and development department professor Bott invited me for a meeting to discuss the future. He told me: 'next year, we are racing in Group C.' I had no idea what that meant. 'We will be using a monocoque, which we have never done before. We will be working on ground effect, which we have never done before. We will do this, combining ground effect with a horizontally opposed engine, which has not been done before.' And I thought: 'Well, this is interesting. I can see why they asked me. Probably no one else wanted to be part of it.'"
"Professor Bott concluded: 'But we have never been wrong before.' That's when I decided to sign up. Of course, Porsche gave me a big paycheck as well (smiles)."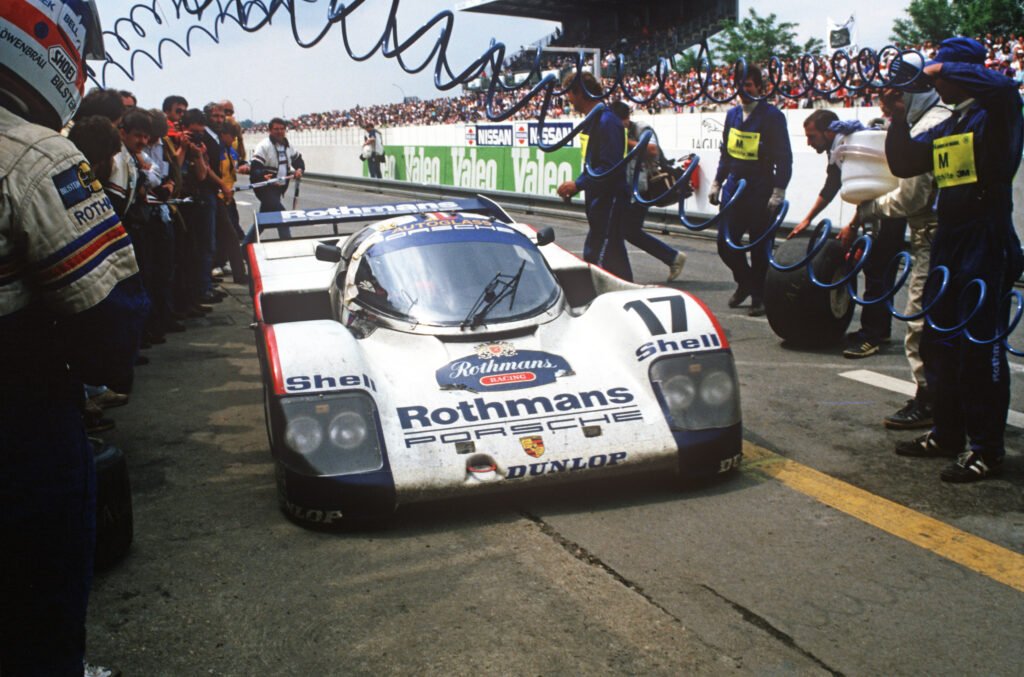 Reading light
Bell does not have the fondest of memories of the first years of Group C, where winning was a question of keeping consumption in check. "You wouldn't believe it now, but at Le Mans they fixed a little chart on the steering wheel. When we went out for a stint, we would be aiming for between eleven and thirteen laps on a tank of fuel. Eleven was great for us, but it also meant more pit stops and thus lose more time. Thirteen laps was boring for us, but it meant greater efficiency."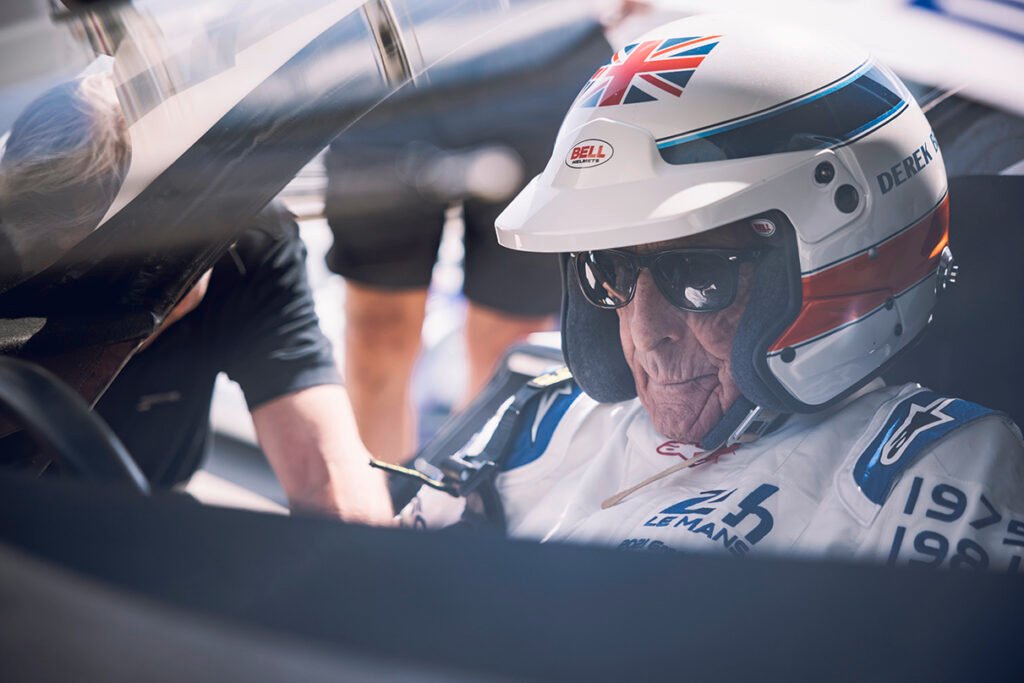 "By halfway, we could compare the fuel digit on the dashboard with the chart on the steering wheel, so we could see if we were within the intended fuel window. Imagine that, we were doing 360 kph on the Mulsanne straight, where we were flat-out for over a minute. Meanwhile, we were looking at a chart and doing calculations. It was ridiculous. Later, they even installed a reading light for when it was dark."
Last time on the big Ring
Bell was also there in what should be considered as the retirement of the big Nürburgring in 1983. The Group C race there certainly brought fast racing – Bell's teammate Stefan Bellof set a record pole position lap in 6'11"13 – but the race itself was marred by some heavy crashes.
"It was a horrible experience. The Porsche 956 was a ground effect, so in order for it to work well, it had to keep contact with the ground. Which is not really compatible with the layout of the Nordschleife. The problem was, each time it lost contact with the ground, you had no idea where it was going to touch down again. So, we were constantly wrestling with the car, simply to keep it on the track. There was nothing funny about that race, it was completely out of place. In fact, I felt a bit of relief when Stefan crashed in the race, it meant I didn't have to go back out."
Racing Al Holbert
For Bell, the 1983 race at Le Mans was the hardest. Paired up with Jacky Ickx, the duo lost a lap early on and set off on what would be a 24-hour catch-up journey. Ickx set a new lap record and Derek Bell managed to unlap himself with just one hour to go, when the leading works Porsche of Al Holbert, Hurley Haywood and Vern Schuppan.
"It was ridiculous. We were reading charts and doing fuel calculations at 360 kph at Le Mans"

Derek Bell
Despite driving the last dozen laps, sliding the Porsche 956 through the corners, Bell narrowly had to settle for second. Al Holbert, whose engine had squeezed on the final-but-one lap, managed not only to get his engine going again, but also nursed it through that final lap, knowing Bell could be upon him any second now. "To me, Al was the best endurance driver in the business," he now says. "He was always so calm, I could not believe how he managed to do these fast laps without ever losing his temper."
Visiting victory lane
Of course, Bell and Holbert would embark on a highly successful partnership in IMSA in the Löwenbrau-sponsored Porsche 962. "We won fifteen races in that car. IMSA regulations required us to run the car higher and with a single turbo, it was a completely different thing. The turbo came in with more force, so you would slide it more towards the exit of the corner."
Together with his two driver's titles in the WEC, the five Le Mans wins, three Daytona-24 wins and the IMSA victories make Derek Bell the most successful driver in the Porsche 956 and 962. He may not be Mister Le Mans, but he is definitely Mister Group C.