In Tazio 3, we drive this very unique piece of Formula 1-history, the 1962 Brabham BT3. The car, the only existing chassis, comes up for sale at Bonhams' 'Les Grandes Marques' auction in Monaco, on May 13th.
The Bonhams sale takes place just before the Monaco Grand Prix Historique, bringing it to the best possible surroundings. In fact, this BT3 has already participated at the Monaco Grand Prix Historique and at Goodwood.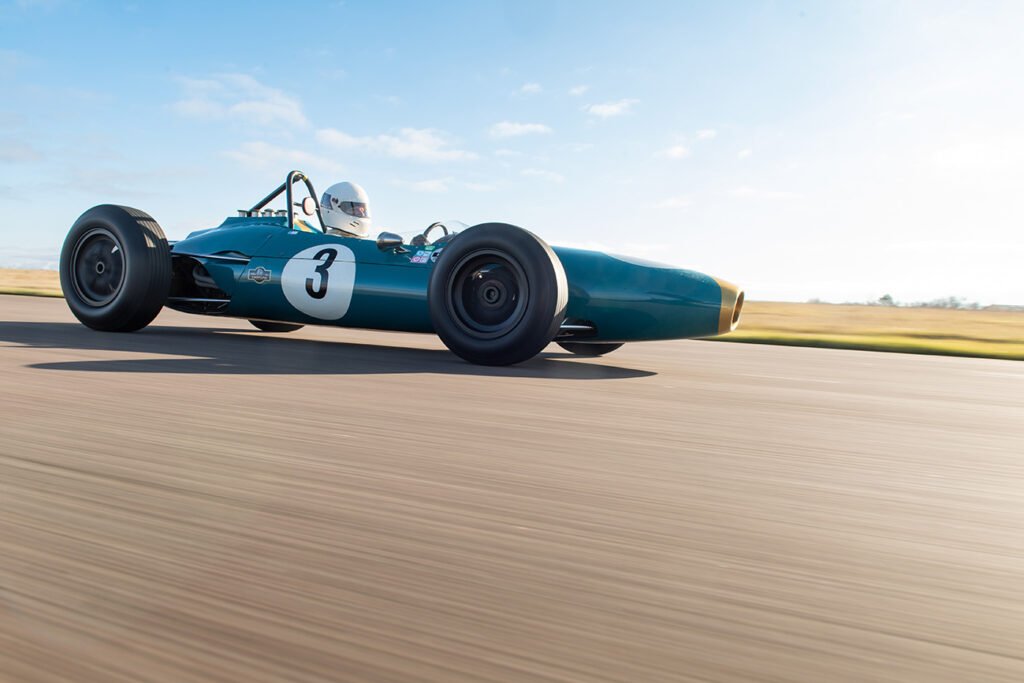 First points
The fact that this car remains quite unknown in Formula 1 history, is remarkable. You'd think the credit would go to one of the bigger teams, but it was in fact Jack Brabham who wrote history with this car, the only BT3 chassis ever made, in 1962. When Jack Brabham crossed the line in fourth in the 1962 United States Grand Prix in Watkins Glen in this car, he was the first driver/constructor ever to score points in Formula 1 in a car of his own making. In Issue 3, we bring you the whole story and take the BT3 out for a spin on the Chambley circuit in France.
Climax V8
The BT3 is part of the 1.5-litre brigade, powered by a Coventry Climax V8. It is not Formula 1s favourite era, wrongly so, we would say. The tiny engines brought only a few horses to the party, this car has around 190 hp. But on the other hand, it weighs just 485 kilos (1069 lbs), making it redefine lightweight. This translates into dream handling. And when that V8 comes on song, over 4000 rpm, any notions of a small engine are quickly brushed aside. There is some serious push available here, proving once more how less weight is more important than extra horses.
First win
When Brabham scored points in the BT3 in 1962, the car was only in its second Formula 1 Grand Prix. In 1963, Brabham won his first race in the BT3, the non-championship Solitude Grand Prix in Germany. By today's standards, the BT3 would be considered an enormous success. The ambitious Brabham however, quickly evolved to the BT7. By 1966, the double F1 world champion added a third title to his tally, this time behind the wheel of one of his own cars. It would be another chapter in F1s history.
But the starting point of Brabham in Formula 1 lies here, with the sole existing BT3. Bonhams has estimated the car's worth between 450,000 and 650,000 euros. You can read the full story on the Brabham BT3 in Tazio #3.
We would like to thank Bonhams for this feature and the Chambley circuit in France.