Why did we name our magazine after Tazio Nuvolari? That in fact was never a point of discussion: we wanted to honour the greatest driver that has ever lived.
If you know who Tazio Nuvolari was, you will nod in understanding. Of course you name your magazine after the greatest driver ever. If your magazine specializes in motorsport history, you could not find a better name for your publication… is what people actually told us when we asked for their opinion on our plans.
If you don't know who Tazio Nuvolari was, neither you nor we need to despair. That is exactly the point of this magazine: keeping motorsport's history alive. We are going to make you relive – or introduce you to – motorsport's finest tales, some recent, some very old, but all of them are incredible stories.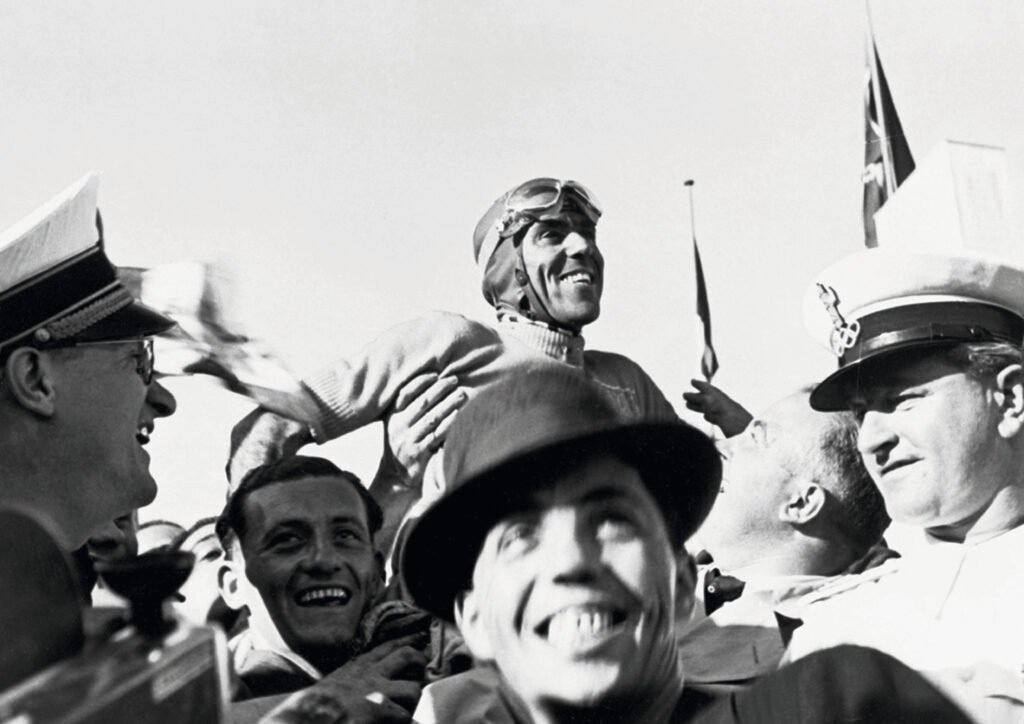 German Grand Prix 1935
What Tazio is concerned, in our first four issues we have a story lined up on the moments that helped a diminutive man from Mantua grow into a myth during his lifetime. In issue 1, our in-house historian Chành Lê Huy dissects Tazio's most famous race. In fact, it would be more appropriate to call the 1935-running of the German Grand Prix an opera, where our hero faced the task of waging war on the mighty Silver Arrows with a Scuderia Ferrari-entered Alfa Romeo that was 100 horses shy of the Mercedes and Auto Union brigade.
Not only that, Tazio spun on lap two and lost time in the pit stop. And yet, he never surrendered. On the last lap, he appeared first at the finish, stunning 300000 German spectators. We analyse Tazio's performance in issue 1, available on September 15th.
In the coming days, we will tell you more about what to expect from Tazio. Register your interest on www.taziomagazine.com