This was new for us as well. The 1966 Mini Cooper S we so desperately needed for our story in Tazio was stuck. And then help came… from the skies.
No, no. I see what you are thinking. I did not put in a ditch, nor on the roof. The Mini was just stuck, because of circumstances.
Picture the scene – well, just look at the photos here – when we arrive at the location in Switzerland where the Mini sleeps. And this is what we find: a 2 metres deep hole in the street in front. Somebody forgot about the road works.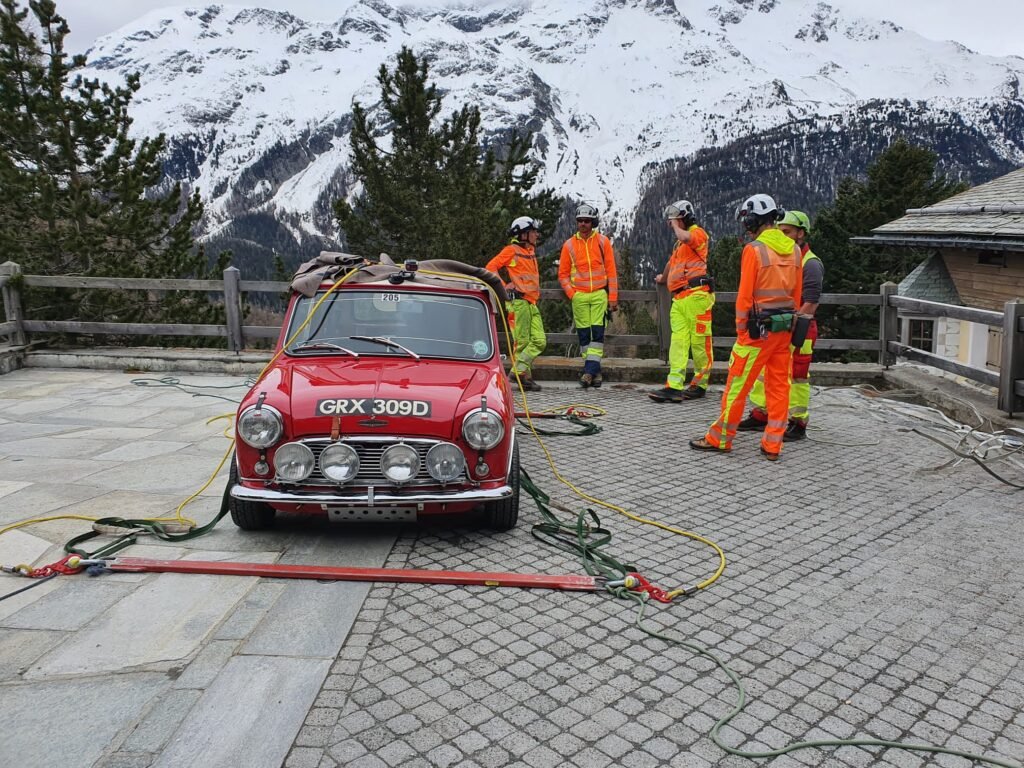 Panic sets in
Panic. Photos on the driveway? That is not going to look cool in Tazio. What do we do now? Come back another time? No worries, the Swiss have their own way of dealing with problems like this. "We will just call the helicopter."
Of course, you will just call the helicopter.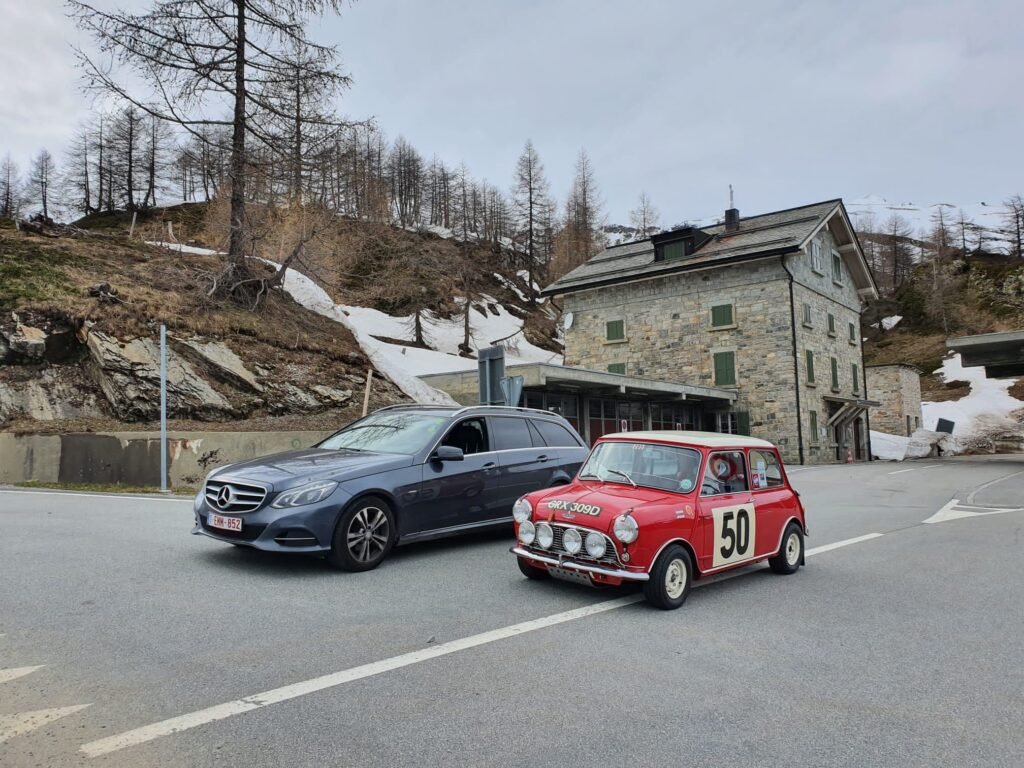 Almost boring
But indeed, in the Alps, this is not an uncommon thing to happen. In regions where large items have to be moved to some fairly inaccessible areas in the mountains, the helicopter is a logical choice to deposit, well, stuff. Large items can be furniture, wood, cows… and Minis.
See Also
The whole operation takes the guys from HeliBernina not even five minutes, the key being preparation. Chopper comes, hook is out. Hook attached. Mini goes up, Mini goes down one street away. Leave it to the Swiss to make what seems incredibly exciting in fact… a bit boring.
But in the end, it's the result that matters. In Issue 1 of Tazio Magazine, you can read on this quite special Mini Cooper S and the Bernina hill climb, part of the Int. Sankt Moritzer Automobilwoche that starts this weekend. And we owe it all to a helicopter.