Photo Ferrari
At 88 years of age, Nino Vaccarella has died in Palermo, Sicily. Vaccarella knew the legendary Targa Florio inside-out, winning the road race three times.
Nino Vaccarella will forever be associated with the Targa Florio. Vaccarella, with a graduate in law, was a teacher by day in Sicily, but as soon as the school bell rang, would be out on the roads that formed the 72 kilometres long Piccolo Circuito delle Madonie that was used for the Targa Florio. A course that was impossible to memorize for most racing drivers, so local knowledge would often be key.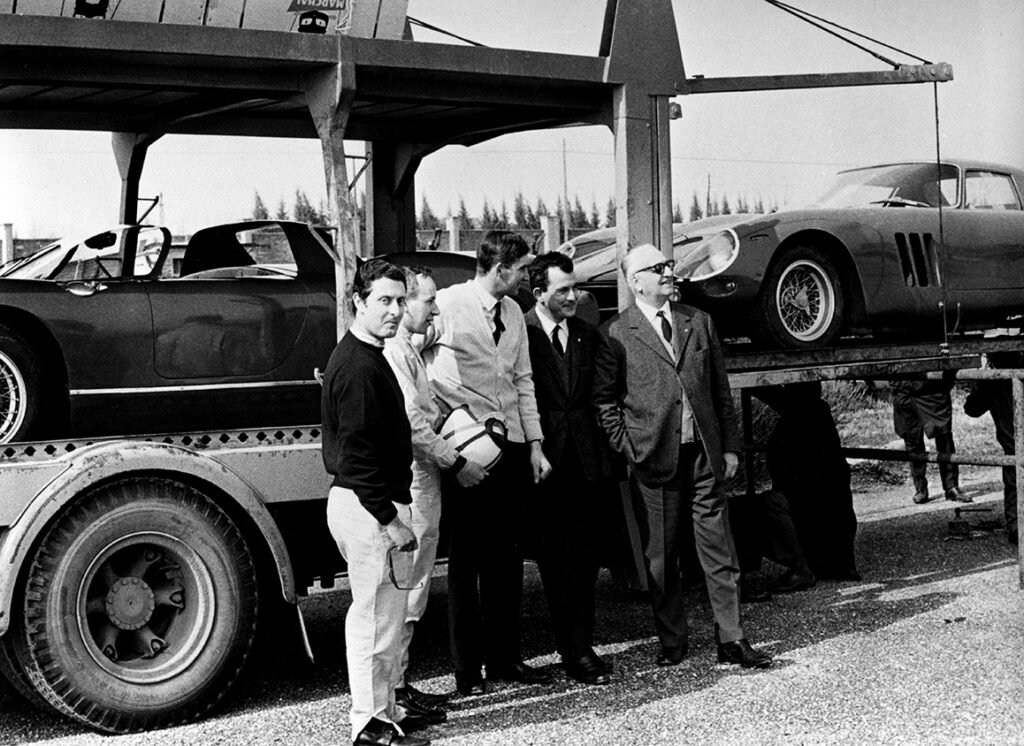 Starting in a Fiat
Vaccarella would triumph three times at the Targa, but would have to wait for quite some time before victory would come his way. Vaccarella started racing in 1956 in Sicily with a Fiat 1100 Abarth his father gave him. In 1959, his victory in the Gran Premio di Pergusa in a Maserati elevated his fame to national level. Due to the premature death of his father, Vaccarella stepped in as deputy headmaster and English teacher in the Istituto Tecnico Commerciale Alfredo Oriani, the private school the Vaccarella family owned in Palermo.
Vaccarella combined his teaching job with his racing passion with great aplomb. Count Volpi recruited him for his Scuderia Serenissima, where he scored third in the Paris 1000 km race in 1961 in a Ferrari 250 GT, partnered by Maurice Trintignant. This got him noted by Enzo Ferrari, who put Vaccarella under contract for the 1963 season.
The flying principal
In 1964, Vaccarella scored his first big victory at the Nürburgring 1000 Km with Scarfiotti, followed by a win at the Le Mans 24 Hours in the Ferrari 275P he shared with Jean Guichet. In 1965, Vaccarella won the Targa Florio for the first time, together with Lorenzo Bandini. They won by four minutes in their Ferrari 275 P2. Vaccarella became 'il preside volante' (the flying principal).
In 1970, Vaccarella added the 12 Hours of Sebring to his tally, with a win in a Ferrari 512S together with Mario Andretti and Ignazio Giunti. Vaccarella then switched to Alfa Romeo, winning twice more in the Targo Florio, in 1971 with Toine Hezemans and in 1975 with Arturo Merzario. He retired from racing after that.
Enzo Ferrari characterized Nino Vaccarella as 'a calm person but a fierce racing driver. An excellent sports car driver who gave us plenty of victories.'