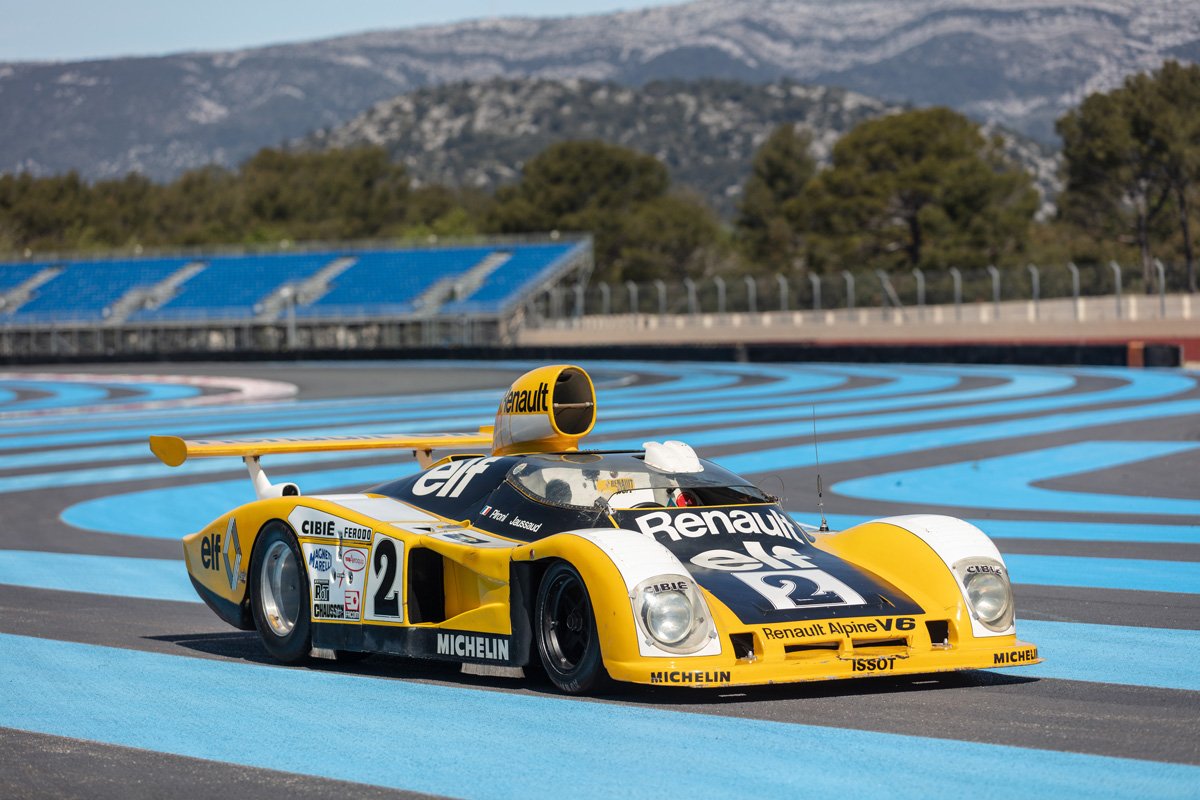 Photo RM Sotheby's
It's the race car auction of the year, coming this Friday: RM Sotheby's Guikas sale at the Paul Ricard circuit in the South of France. If it was our money…
1. Jaguar XJ220 C Le Mans (1993)
Jaguar's XJ220 is one of the nineties most controversial supercars. Originally promised with a V12, it ended up with a V6 turbo. Still fast, but not quite the same thing. Jaguar had to deal with a number of customers wanting their money back.
In racing too, the Jaguar XJ220 would become controversial. It was one of the first of a generation of new GT racers based on supercars like the Ferrari F40. Jaguar trusted TWR with a racing program, that saw three XJ220s appear at the Le Mans 24 Hours in 1993. This car, chassis 3, was driven by Paul Belmondo, Jay Cochran and Andreas Fuchs. The latter would experience a full tyre blow-out on the Hunaudières straight, spinning at high speed without hitting anything. A shame, the car was leading its class at that time. It would later abandon due to damage to the cooling system. Chassis 2 would win its class, only to be disqualified after the race because the Jag's catalytic convertors were missing.
In 1995, chassis 3 was back as a privately-entered Jaguar XJ220, run by PC Automotive. Engine failure led to a DNF after 135 laps. In 2014 the car was restored by leading specialist Don Law Racing in the UK. Only three Jaguar XJ220s ever ran in Le Mans as a factory entry. No wonder this one should cost at least 1 million Euro (1.15 million USD).
2. Lister Storm GT (2001)
It's one of the ultimate weirdos from the early 2000s FIA GT program. The Lister Storm GT packs a 7-litre V12 in there.
Believe it or not, next to the Chrysler Vipers, the Lister Storm did not have a hp advantage. This was a mighty time for GT racing, with monstrous engines making the earth shake as they passed. The Lister Storm was a British project, which enjoyed some success in FIA GT. This car, chassis GTM005, raced in FIA GT in 2000, 2001 and 2003 and scored a win in Anderstorp, Sweden in 2003, second place at the Spa 24 Hours in 2002 and second in Monza in 2003.
In 2004 a French team bought the car and ran in the French GT series, where it was crashed at Albi. A new car was built up around an existing chassis (GTM001). The original damaged chassis comes with the car. At a low-estimate of 550.000 Euro (650.000 USD), this looks a steal.
3. Renault Alpine A442 (1976)
Fancy a Le Mans winner in your garage? This might be it, but…
This car might have won Le Mans in 1978. The only problem is: there are two. Renault has one, and there is this one. Renault says theirs is the winner, and here is the evidence for this car.
According to historian Pierre Abeillon, the car Renault presents as the winner (chassis 4423) is not the winner. Comparing period photos, Abeillon says 4423 is different on the inside. Which builds a case for this car, chassis 4422, as the winner of that race. After Le Mans, it was sold to then Renault Sport-director and avid car collector Jean Sage. Later, Jean Guikas managed to purchase it, and now it's for sale. Including controversy, a guaranteed dispute with Renault and a stiff asking price of 4 million Euro (4.6 million USD). But what if it's real, and you can buy the only Le Mans winner Renault has ever produced so far?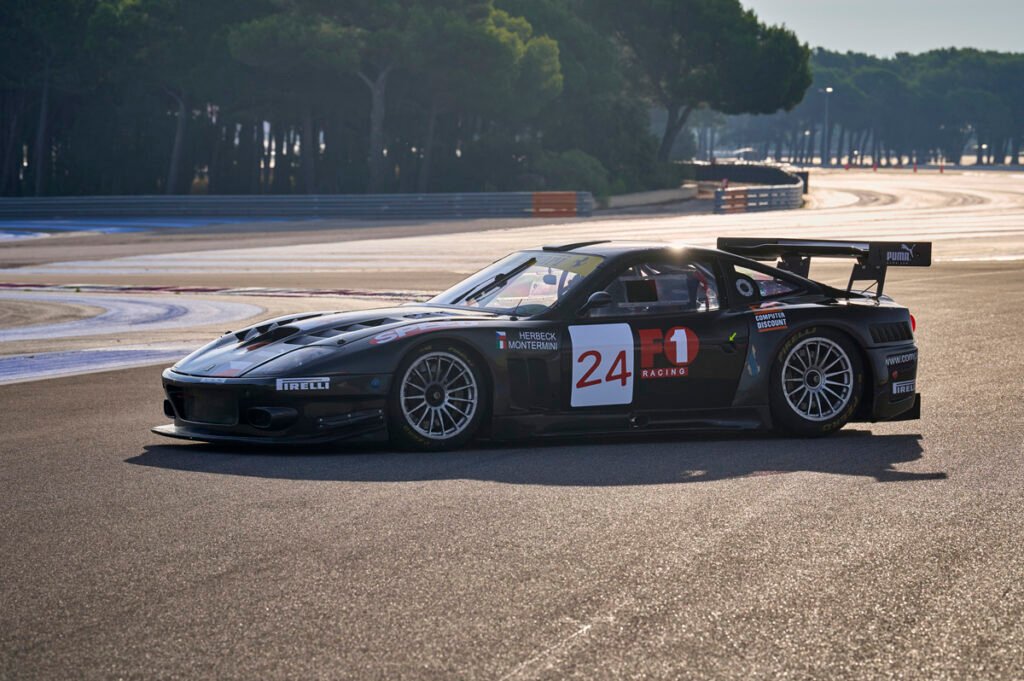 4. Ferrari 575 GTC (2005)
Yes, there is a more expensive Ferrari 250 GT Berlinetta Competizione by Pininfarina. But it's this 575 GTC that caught our attention.
The 575 GTC is the last of the V12 front-engined Ferrari GT racers. Only twelve were made and its steep estimate (3 million Euro, 3.45 million USD) signals the interest there is in these modern 'Endurance Legends'. This one does not even have the best history, a participant in the 2005 Italian GT championship. But it remains a factory-sanctioned project, and this ticks the right boxes.
The Guikas sale takes place on Friday, November 19th. There is a public preview on Thursday. More info here.