Photo Newspress
Williams Racing today announced the passing of its founder, Frank Williams. Williams was aged 79 and had sold his Formula 1-team in 2020.
Few people would have predicted Frank Williams' Formula 1 outfit would score 114 victories and take seven drivers' world titles and nine constructors' crowns in F1, seeing the principal conduct his business from a phone booth. Frank Williams' early days were permanently marked by the same two criteria: a complete lack of funding and an overwhelming desire to go racing. Whilst the first part eventually got solved, it is that second trait that has always explained why Williams remained in Formula 1, even after success became hard to come by.
Piers Courage
Frank Williams' first appearance in Formula 1 dates back to 1969, when he helped run his friend Piers Courage in a used Cosworth-engined Brabham. 1970 brought a more serious attempt at Formula 1 with a Dallara-designed De Tomaso in which Piers Courage lost his life at Zandvoort in the Dutch GP. F1 in that time was not for sensitive souls.
Williams soldiered on under Frank Williams Racing, leading the life at the back of the grid, but determined to work his way to the front. In 1974, Williams entered his first FW-chassis under his own name. It was in fact an Iso Rivolta chassis he had entered, but a creative solution was needed when Iso Rivolta pulled out before the season started. In 1975, the first real FW-chassis – FW04 – appeared.
Saudi backers
Williams' wing man, engineer Patrick Head, joined in 1976. That same year, main sponsor Walter Wolf had acquired the team after paying off Williams' debt. Still in 1976, Frank Williams left his own team, unable to cope with employee status. He and Head formed Williams Grand Prix Engineering. With Saudi backing, things would quickly become more serious.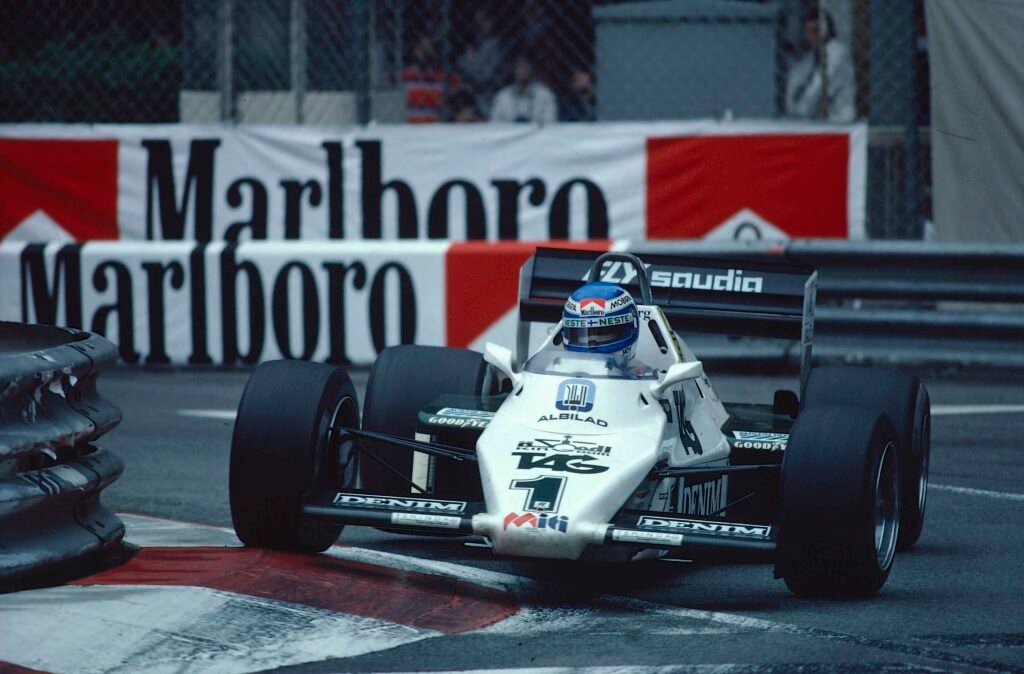 Swiss driver Clay Regazzoni delivered the first win in FW07, at the British Grand Prix in 1979. With FW07B, Patrick Head delivered a better follow-up on Lotus' Type 79, the first F1 with ground effect. Lotus dominated in 1979 with Andretti, but Colin Chapman failed to help evolve his own concept. Head did, and with FW07B, Australian Alan Jones delivered a first world title for Williams in 1980. In 1982, Keke Rosberg brought the second title, winning just one race.
Dominating with Honda
From a contender, Williams grew into the dominant team once it could count on the Honda turbo engines. Nelson Piquet brought a further title in 1987, but internal rivalry with Nigel Mansell stood in the way of better results for both. For Williams, only the constructors' championship mattered. On top of that, Williams could not count on the boss after a road accident after testing in France left Frank Williams hospitalized for a long time, and paralyzed for life. Ever the fighter, he would come back in a wheelchair, showing he had lost not an ounce of his fighting spirit.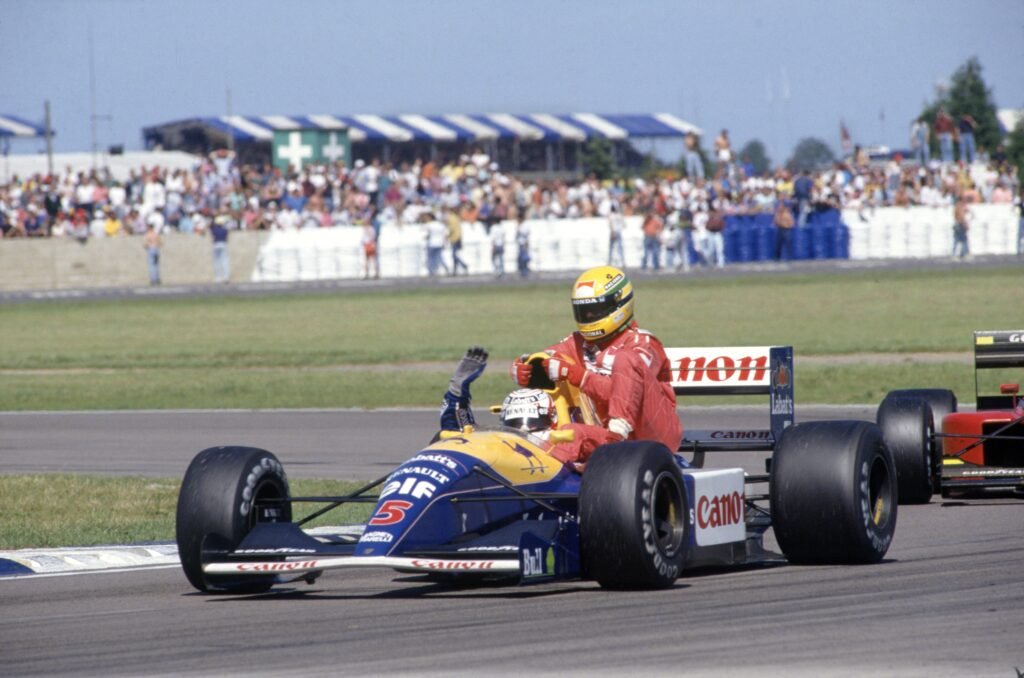 Senna
After losing the Honda engine to McLaren, Williams started on second successful domination campaign, this time in the nineties with Renault engines. They took Nigel Mansell to his only world title in 1992, by mid-season. The combination of the Renault engines and tech genius Adrian Newey made the Williams F1s a hard act to follow. Alain Prost conquered his fourth world title in 1993. For 1994, Senna wanted the unbeatable car. But changes in regulations made the FW16 a hard car to master. Senna skidded off on May 1st, 1994 at Imola, killed at Tamburello.
Damon Hill would bring another world title to Williams in 1996 and Jacques Villeneuve did it in 1997. But the dominant factor was elsewhere: in Italy. There was no stopping Ferrari and Michael Schumacher all through the early 2000s, even if Williams put up a serious challenge, helped by BMW engines.
Claire takes over
With Formula 1 ever more tech crazy and a money pit, Williams was sliding further down the grid. The team and the team boss, however, never lost their fighting spirit. In 2012, Pastor Maldonado won another race for Williams, the last one to date.
In 2013, Frank Williams left managing tasks to his daughter Claire, but remained a presence in the Williams pit. In 2020, he sold the team that still carries his name.