Photo Peter Auto
The 2022 edition of Patrick Peter's Tour Auto is heading towards the finish in Andorra on Saturday.
The 2022 edition of Tour Auto left Paris on Monday. With scrutineering in the Expo grounds near Porte de Versailles, the official start of the rally took place in the courts of the magnificent Chateau de Rambouillet. Under the royal arch no less.
Le Mans
Tour Auto this year heads towards Andorra, with a route that is taking competitors to Le Mans, the Atlantic region, further down the Dordogne and on towards the finish on Saturday high up in the Pyrenees: Andorra. The rally is composed of long 500-kilometre journeys, intertwined with fast laps on circuits like the Bugatti circuit at Le Mans or Val de Vienne. Another crucial part for the classification are the timed stages on closed sections of public road.
Cobra
After his debut in a Porsche last year, Formula 1 veteran Thierry Boutsen has decided to step up his game. This year he is behind the wheel of last year's winning car: Gipimotor's AC Cobra 289. The winner of three Grands Prix is currently leading the VHC category, so he seems to be adapting well.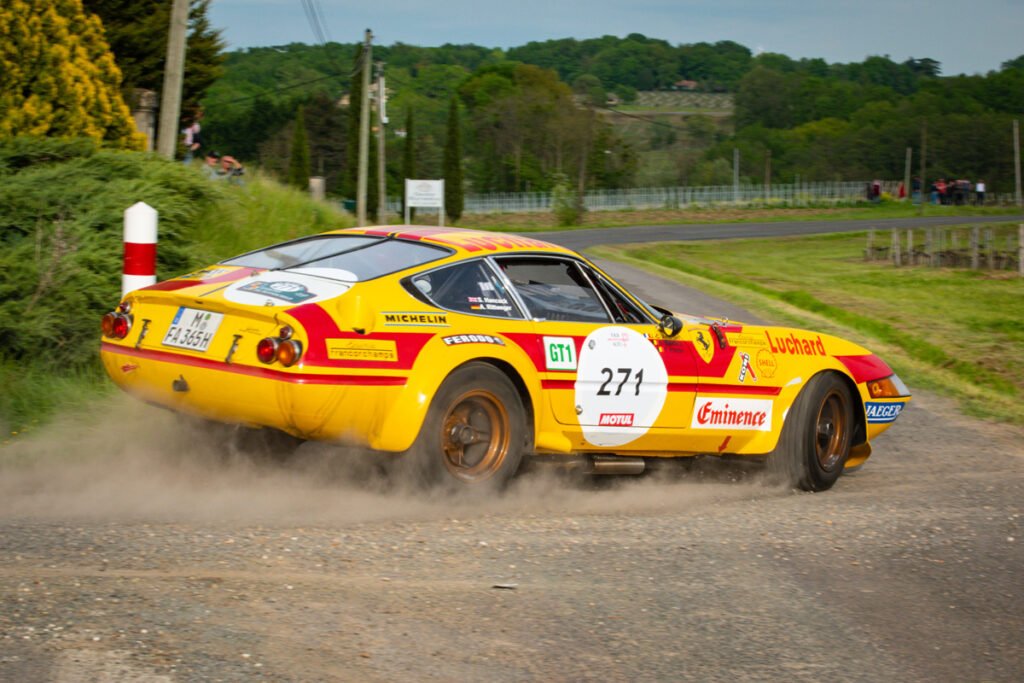 Your leaders
Thursday's proceedings were interrupted when the Austin Healey 100/4 of the French crew Fabre/Planchon crashed on the first timed stage of the day. Even though they crashed hard, news on the condition of the crew was reassuring. The crash led to the cancellation of the first stage though. The H class is currently led by the Ford Escort RS1600 of Jones/Jones, in the G class, the lead is in the hands of Lancksweert/Van Riert in their Ferrari 365 GTB/4 Group IV. The Daytona Ferrari is one of the central themes in the rally, celebrating the 50 years of the Daytona's victory in the Tour de France Automobile. In Group I, Jean/Jean are leading the way in the Porsche 911 SC Group IV.
Among the celebrity participants, we see Henri Pescarolo taking part in a BMW 3.0 CSL. And Ari Vatanen, one of the opening drivers in a neutral course car, has just celebrated his 70th birthday during the Tour Auto.
Follow the results here.