Peter Auto/Kristof Vermeulen - MPS Agency
Le Mans Classic saw over 200,000 people flooding the paddocks and grandstand of the mythical French race track. With over 400 cars out on the circuit, organiser Peter Auto can look back on a highly successful tenth edition of Le Mans Classic.
Now the sun has set over the grandstands, we are watching a set of lights appear. They flick through the fast Porsche curves. The six-cylinder pushes out a big fat roar and the Jaguar D-Type heaves into full view. It flashes by, then the engine pops as the driver takes his foot off the throttle and brakes for the Ford chicane. He blips, and comes down one gear, then another one. As he enters the start/finish straight, the floodlights around the grandstand give him a brief moment of clear vision before he plunges into the darkness again, gone for another lap around the 8.5 mile-long epic Le Mans circuit.
Busy schedule
This is Le Mans Classic, at night. Six categories of racing, and then the Group C, the Endurance Racing Legends and the Porsche and Jaguar special racing series. Each series has to make do with a limited amount of track time, as in total over 400 cars participate in Le Mans Classic. It creates a schedule that is impossible to stick to in real life, creating long delays. This is the biggest downside for the participants, who need to show a bit of patience. But the rewards of driving on this mythical track far outweigh the downsides.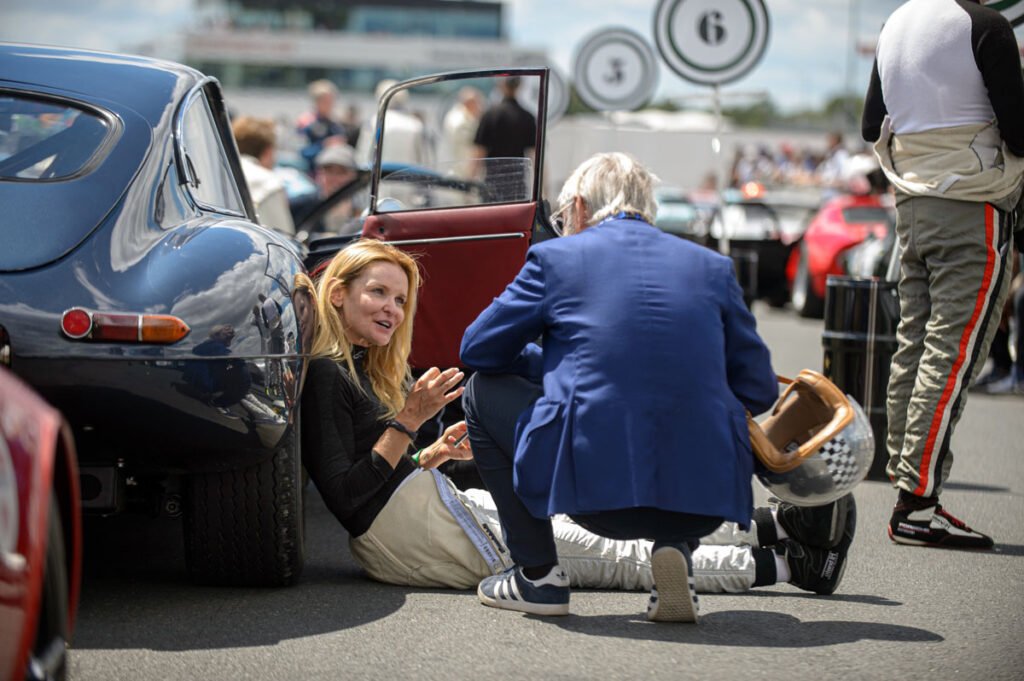 Disappointment
This is a once-in-a-lifetime opportunity, as testified by Scooter Gabel who had his BMW M3 GT over from the States for the chance to drive at Le Mans. An unforgettable experience, until a Porsche ran into the side of him and later on, he saw the engine blow. Disappointment, unfortunately, is one of the most common emotions one experiences in motor racing. Of course, that was nothing compared to what the Halusa family experienced when one of them crashed the famous Ferrari 250 GTO 'Breadvan' late on Sunday. Fortunately, only metal was hurt.
Endurance Racing Legends & Group C
The separate Group C series brought out no less than nine 'Silk Cut' Jaguar prototypes, far outnumbering the Porsche 962, otherwise the Group C classic 'par excellence'. The two Peugeot 905s were not just spectacular to watch, but also very quick in the races. Endurance Racing Legends once again saw Shaun Lynn shine in the Bentley Speed 8. As a whole, this field has grown to such enormous propositions, bringing together some of the finest racing prototypes and GT cars from the late nineties and the early 2000s.
Here is a first selection of pictures, enjoy it.