Photo Dirk de Jager
This must be a record price for a magazine. Our signed copy of issue 1, which we offered as a charity lot for the Grand Prix Trust, just sold for an incredible 12,000 euros at RM Sotheby's Sankt Moritz sale in Switzerland.
To celebrate our first year in publishing, we wanted to try something unique. For the past half year, we dragged along a copy of issue 1 to get it signed by motorsport legends. In the end, 13 signatures filled the cover of what was now a unique copy of Tazio.
We decided to donate all profits to the Grand Prix Trust, the organization Jackie Stewart set up to help former Formula 1 personnel should they run into financial trouble. We wanted to sell the issue at the St Moritz Automobile Week in Switzerland, the venue of our launch exactly one year ago.
What have we done?
RM Sotheby's was quick to support us and offered us the opening spot at the Sankt Moritz auction. Their estimate made us nervous: 2,000 Swiss francs (roughly the same in euros and dollars). That is a lot of money for one single copy of a magazine. Ensued: a sleepless night in the run-up to the auction, scenarios of deafening silence as the auction opened flashed in our minds, a general feeling of 'what have we done?' as zero-hour approached.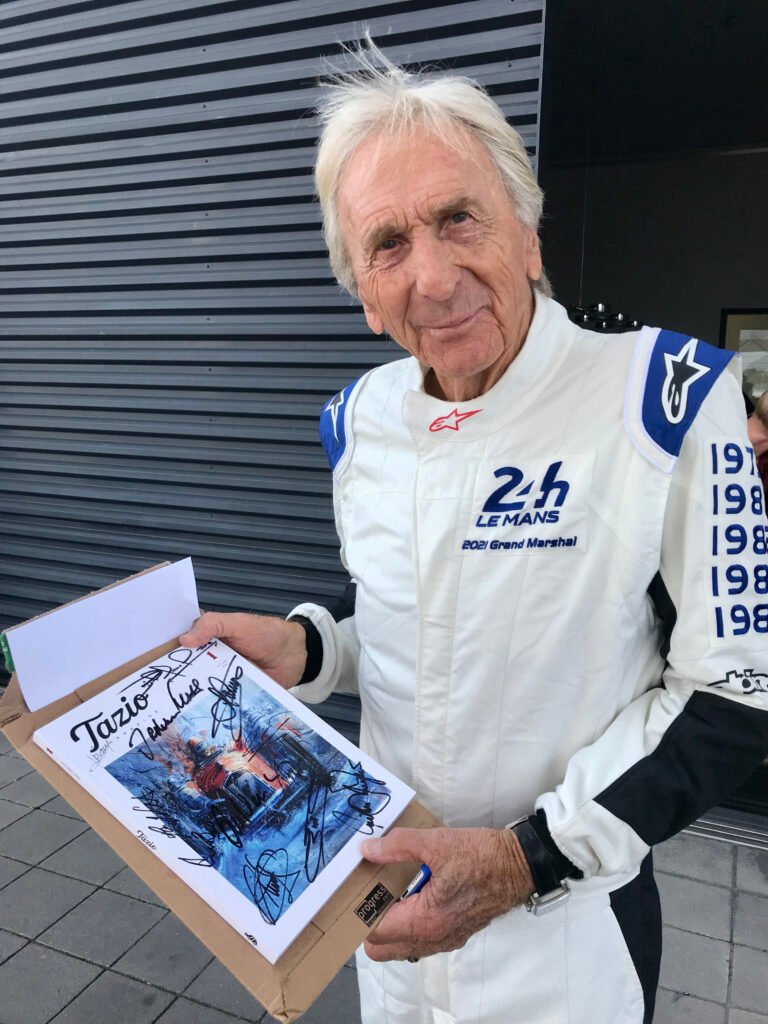 Frantic bidding
Here's what happened. Bidding opened at 500 Swiss francs, and different collectors started raising their hands. In no time, the low estimate was met, but the bidding continued. 3,000 francs become 4,000 francs – for just the one Tazio, can you imagine – right up to the incredible sum of 10,000 francs. That's when the hammer dropped.
World record?
Including taxes, the total price came down to 12,000 Swiss francs. We can only thank the Pearl Collection for this enormous display of generosity towards the motorsport community. Never had we imagined such a result to be possible. This is surely one of the most expensive magazine issues ever sold, and without doubt have we just witnessed what is now the most expensive car magazine in the world. We will never look to Tazio issue 1 in the same way again.
See Also
Here are the names of the thirteen legends who signed our issue:
Nigel Mansell
Hans-Joachim Stuck
Derek Bell
Jochen Mass
Bernd Schneider
Timo Bernhard
Stefan Johansson
Erik Comas
Christian Geistdörfer
Gérard Larrousse
Eric Helary
Jochen Neerpasch
Timo Glock
Thank you all for supporting us on this journey.
By the way, issue 1 is still available in our webshop.