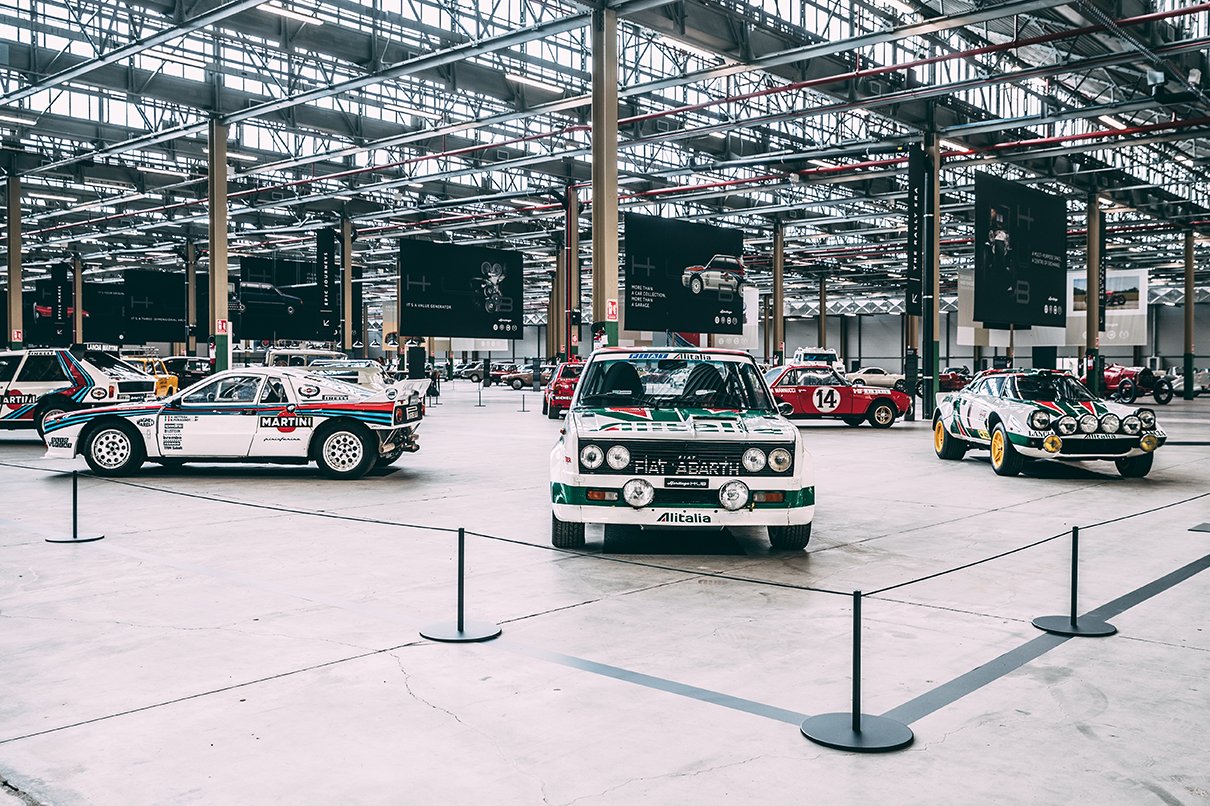 From October 5th on, Stellantis Heritage Hub in Turin, Italy will open to the public. However, access only comes through a concept of guided tours, offered on Wednesday, Friday and Saturday.
The Heritage Hub reunites the best of the Fiat, Lancia, and Abarth collections. Started under the FCA-banner, now Stellantis, the Heritage Hub was created within Turin's famous Mirafiori complex. In the old Fiat factory, the classic department has liberated around 15,000 square metres to put around 250 cars on display.
Rally and racing history
Originally, the hub zoomed in on Fiat, Lancia and Abarth, but you will find Alfa Romeos and historically relevant Jeeps and Autobianchis there as well. A lot of focus goes to the rich racing history of the Italian brands. This is the best place to see rally and racing Lancias – Stratos and LC2 anyone? – and Abarths.
Right from the beginning of the Heritage Hub, it was clear this would become another reason to plan a visit to Turin, where you can also find the National Auto Museum MAUTO. The only thing was, Stellantis has been a bit slow opening the Hub for the public. That is changing from October.
See Also

Three days
As per next week, October 5th, the Heritage Hub will open for the public. Only guided tours are on offer, on Wednesday, Friday and Saturday. A tour lasts around two hours and there is one in the morning and one in the afternoon. Ticketing goes through the Museoauto website, and tickets for the Heritage Hub need to be bought at least 72 hours before the planned visit. English and Italian tours are on the menu. Access costs 25 euros, children under six are not welcome.
If you visit either MAUTO or the Alfa museum in Arese, a visit to the Heritage Hub is included.