Photo Rolex/Stephan Cooper
Plenty of action at the 2021-running of the Motorsports Reunion at Laguna Seca. Ford's Trans-Am Mustangs celebrated 55 years of pony wars, the central theme this year.
For the first time, an Indycar group (1963-1978) was assembled for the Reunion. The focus for Motorsports Reunion lay firmly in the American camp, with another big theme formed by the Trans-Am cars from 1966 to 1972. Particular attention was paid to the Ford Mustangs that dominated in Trans-Am.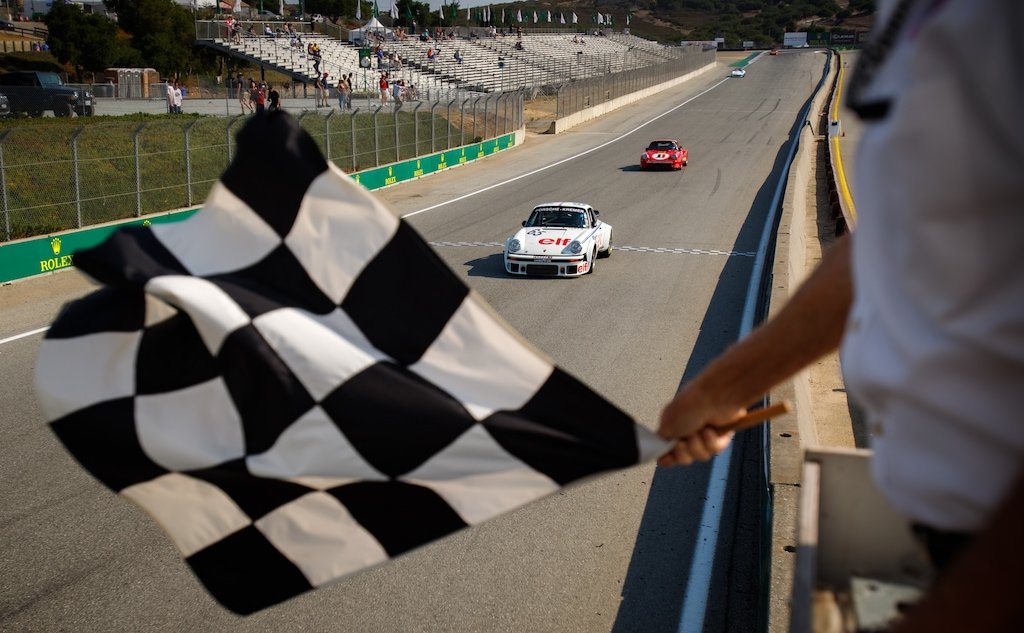 GTs and Formula 1
Through the Masters Historic Racing series, Formula 1's from the seventies and eighties and more recent GT cars and prototypes in the Endurance Legends battled their way through the Corkscrew. Charles Nearburg won race one in his Williams FW07C (1981), with Gregory Thornton hot on his heels in the 1982 Lotus 91. Nearburg would also win race two.
See Also
Works BMWs
In the first race in the Endurance Legends series, Spencer Trenery in his 2006 Riley DP won from pole position. John Edwards in the BMW M3 GTR won the GT category. Race two would see Trenery storm to victory as well, but this time he had to fend of Travis Engen in a 2005 Audi R8. Connor de Philippi together with Thomas Plucinsky took first place in their factory-entered BMW M3 GTR in the GT-class, John Edwards came second.