In issue 7, we go out for a drive in one of the most significant rally cars ever; Sébastien Loeb's 2008 Citroën C4 WRC. The most successful car in one season.
The setting is a small country lane, just outside the town of Langres in France. It's here PH Sport has a small stretch of road closed off for shakedown purposes. And that is just what we are going to do today: shakedown the 2008 Citroën C4 WRC they have just restored for the current caretakers of the car; Girardo & Co.
PH Sport is a monument in rallying. They are notably the experts on anything DS3 WRC-related, but they also ran this particular car for a previous owner. They know chassis 14 inside out.
11 wins in 15 rallies
Among Sébastien Loeb's many records – nine WRC world titles, after all – it's easy to miss the stand-out moments. It was in 2008, however, with this car that it became clear Sébastien Loeb was not just a great rally driver, but perhaps the greatest. Because the 2008 season counted 15 WRC events on the calendar, a feat never repeated so far, Sébastien Loeb was able to set a record that so far has been unbroken. Loeb won 11 out of 15 rallies that season. Four of those victories came with this very car, chassis 14.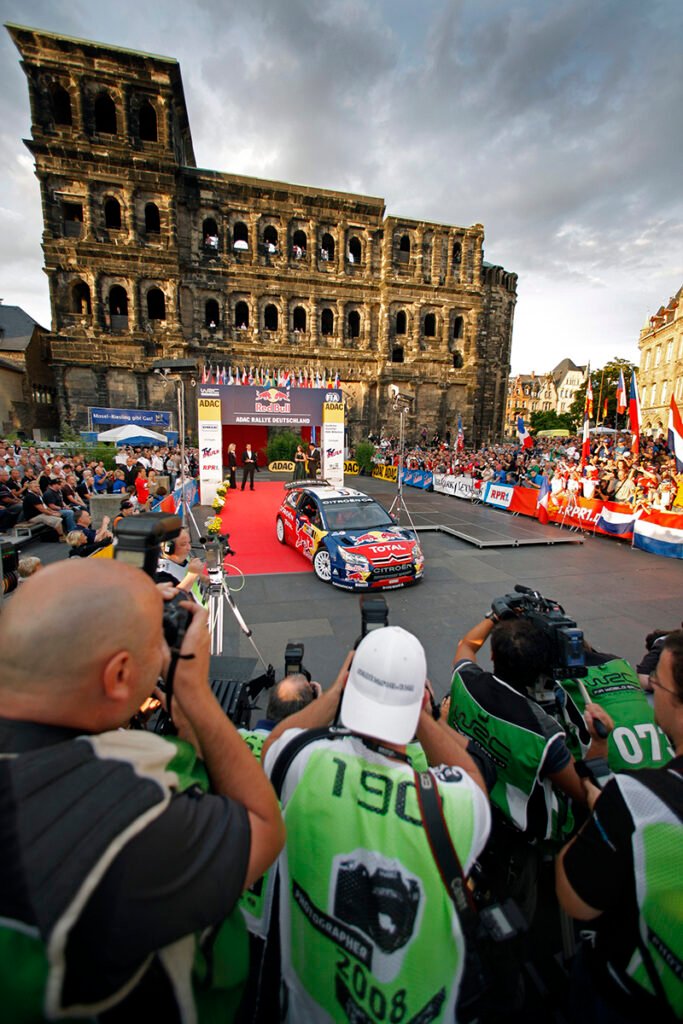 Five in a row
The 2008 season started with Loeb taking his fifth victory in the Rallye Monte Carlo, making him at the time the only one to do so. He used chassis 14 for the Monte, back then still in Citroën red. The Red Bull livery would appear on the Argentine round of the WRC. At the beginning of the season, Loeb was trailing Ford's Mikko Hirvonen. But in Finland, in early August, Loeb started on a victorious run that would last for five rallies in a row. Next to the Monte, the Frenchman won in Sardegna, in Germany and in the Welsh forests with this chassis. In 2010, Kimi Räikkönen used it, and put the car on the roof in Mexico.
Single lane
We got the chance to drive the car on a closed-off, single-lane country road in France. It was not much, just 800 metres straightish, and a handbrake turn at both ends. But it was enough to completely blow us away. What a car.
You can find the full story in Tazio 7.
Thanks to Girardo & Co. and PH Sport for helping set this up.