Photo Dirk de Jager/Rafael Varela
We love Le Mans so much, that for the centenary of the Le Mans 24 Hours, we have decided to dedicate an entire issue to it. What a cover, eh? Issue 8 becomes available on June 6th, and will be for sale in the shops at the circuit during the Le Mans 24 Hours.
The myth of the Le Mans 24 Hours. Cars roaring past under the Dunlop bridge, as imagined by our artist-in-residence Rafael Varela, exclusively for Tazio Magazine. These are not just any cars of course, but all part of the line-up we bring in Tazio #8. For this issue, we met up with Gérard Larrousse and the 'Hippie' Porsche 917 Langheck he drove to second in Le Mans in 1970. It's a fascinating read, with Larrousse still very much in fine form at 83 years young.
Ferrari 550 GTS
Furthermore, we had the privilege of going flat out in the Ferrari 550 GTS Maranello made by Prodrive. This is the very car Colin McRae took to third in class in his only Le Mans appearance in 2004. You'll find the full story on 'the British Ferrari' in issue 8.
The last car you see on the cover, is the Alfa Romeo 8C2300 Tazio Nuvolari and Raymond Sommer used in the 1933 Le Mans 24 Hours. In what would be his only time in the Le Mans 24 Hours, Nuvolari had to fend off an extraordinary last-lap attack by Luigi Chinetti in an Alfa as well.
Porsche 956/962
Furthermore, we drove the only car you needed to have if you wanted to win Le Mans in the eighties; the Porsche 956/962. We have Gulf, but not as you know it, with the early seventies Mirages. We look at the Index of Performance with sixties Alpines, and at Balocco in Italy, we met up with Erik Comas as he put his Le Mans 1998 R390 GT1 – a road car now – through its paces.
And Kazuki Nakajima takes us back to that moment in 2016 when instead of cruising towards Toyota TS050 packed in on the start-finish line, with just minutes of racing remaining. Another painful moment in Toyota's Le Mans history. And so much more, spread out over 160 pages, with a minimum of advertising and a maximum of great pictures and exclusive artwork by Rafael Varela.
This issue of Tazio is an officially licensed product by the ACO and will be for sale at the Le Mans shops within the circuit during the Le Mans 24 Hours this year and Le Mans Classic. You can also buy it in the online shop of the ACO.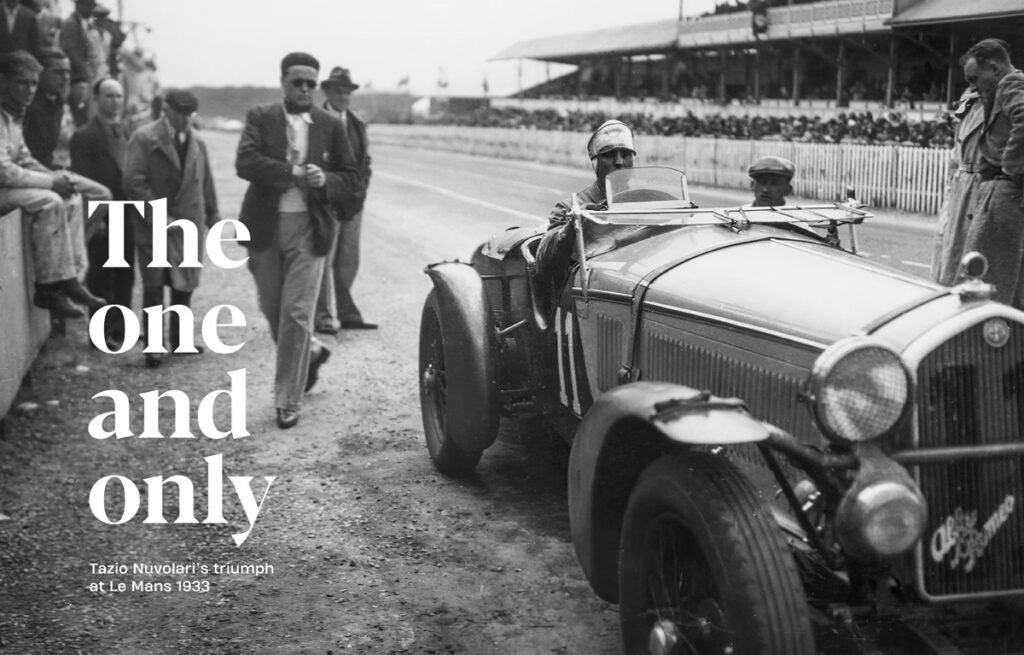 The issue is still at the printer's, we are rushing to get it shipped to Le Mans and will start shipping to you in the week before the Le Mans 24 Hours. You can pre-order it here.