Participants have started in Paris on the Tour Auto, a classic journey through France that ends on September 4th. (Update: we have added more pictures of Tour Auto passing at Circuit de la Bresse in the Burgundy region)
The Tour Auto is very much the French version of the Mille Miglia. Steeped in tradition just the same, the Tour Auto pays tribute to the original Tour de France, held between 1951 and 1986. A particularity of the Tour de France Automobile as it was known, was the mix of road stages and stages on race tracks. A normal Tour de France would consist of 2500 kilometres on the road, with special stages on hill climbs and race tracks.
In Italy, a Tour of Italy was held in the same fashion.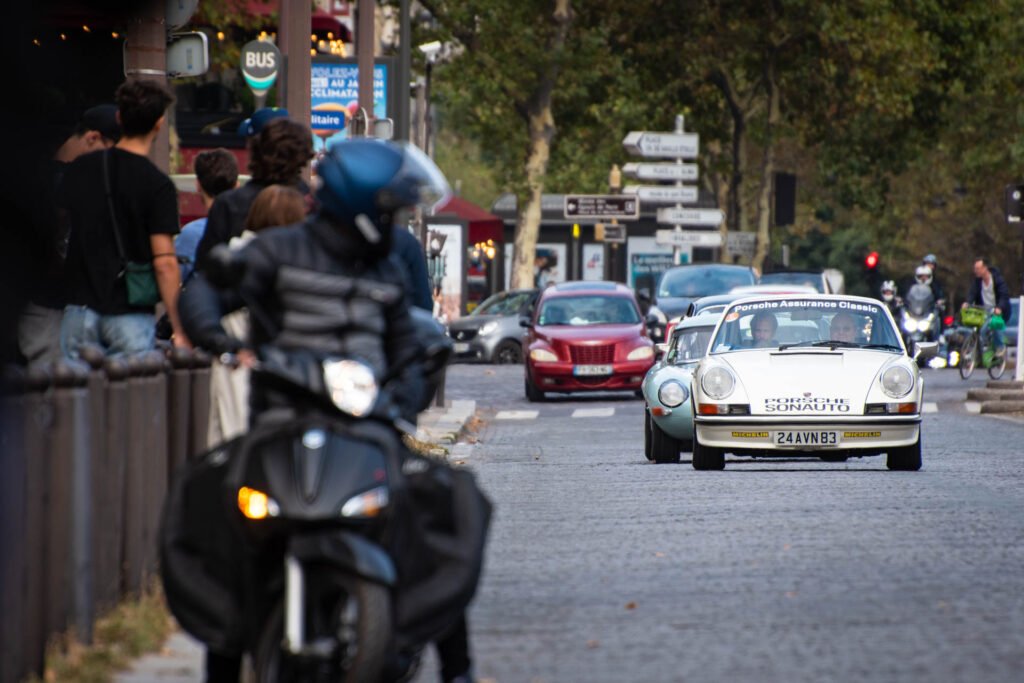 Anniversary edition
Organiser Peter Auto started recreating the Tour de France for oldtimers and classic race and rally cars. This year the Tour Auto celebrates its 30th running. Participants – 230 cars are taking the start – have finished formalities in Paris, and left for the Dijon track. This year, the Tour Auto drives South and visits four race tracks: Dijon, the circuit de la Bresse near Louhans, Lédenon and finally Paul Ricard. Ten special stages on closed roads are equally planned.
The Tour Auto traditionally has some high-profile drivers at the start. This year, former Formula 1 Grand Prix-winner Thierry Boutsen is present in a 1965 Porsche 911, as is former Le Mans-winner Eric Hélary. Rally-ace Ari Vatanen opens the road in a new BMW M5, followed by French rally-legend François Chatriot in a new BMW M3. Participant Jacques Entremont starts his 25th Tour Auto.
The Tour Auto ends in Nice on September 4th and can be followed here.