In issue 9, we go back to the beginnings of the Porsche 911 Carrera Cup. Harald Grohs talks us through the early days of the world's most popular one-make series. "Especially the 964 was not an easy car. You had to keep it in check at all times."
Porsche has sold over 5000 Cup 911s so far, making the Carrera Cup (and the Supercup) the most successful one-make-series ever. There is something thrilling in seeing a bunch of seasoned racers, combined with a selection of wolves, go to battle, each equipped with the most recognizable sports car of them all: the Porsche 911.
Grohs' 1994 weapon of choice
At the Abbeville race track, we have two of the early 911 Cup cars waiting for us. One is the Obermaier-run 964 Harald Grohs used for the 1994 German Carrera Cup. The other one is a 1998 993, one of the final cars before the series switched to the watercooled 996. This 993 was never raced, and still looks as good as new. Both carry an aircooled flat-six, each with a very distinctive note. The cars come courtesy of one of the finest Porsche 911 collections: Johan-Frank Dirickx' 911motorsport.be.
No more turbo-fiddling
The 964 was a hard car to get

Harald Grohs
Harald Grohs picks up the story: "The 911 Carrera Cup in 1990 was the follow-up of the 944 Turbo Cup, the biggest fraud series I ever came across. With the 911, there was no more meddling with the turbo. And what's more, the 964 was a hard car to get. You had to keep it in check at all times," he remembers fondly. Grohs was one of what he calls "a group of just five to six that were absolutely top with the car. The others were a second per lap slower than us."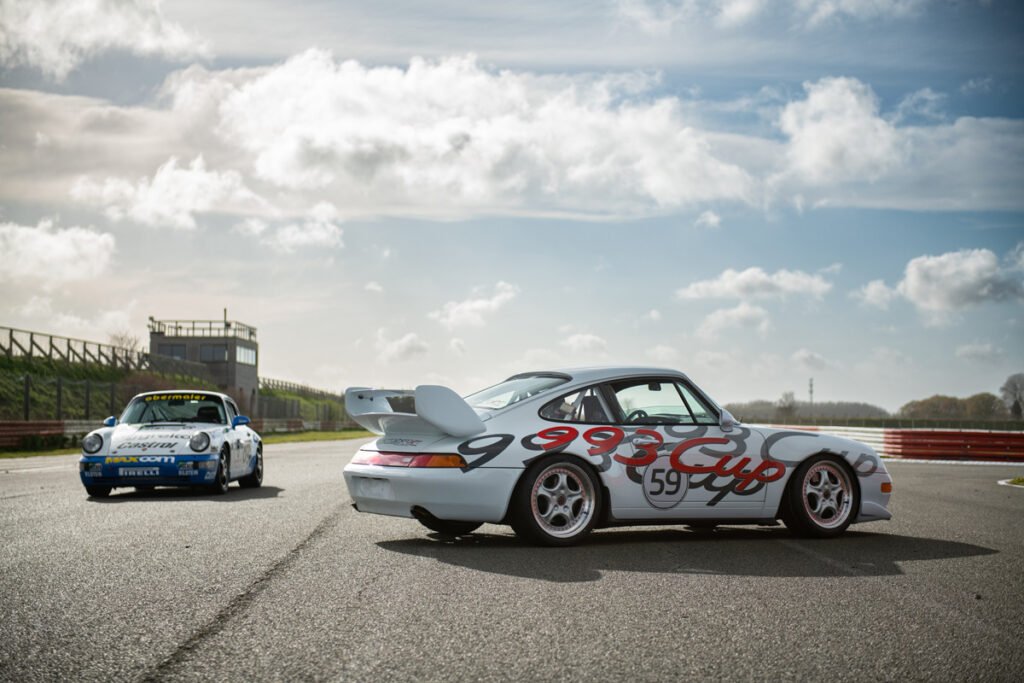 Easier 993
The difference couldn't be bigger when the 993 arrived in 1994. "Roland Kussmaul and his team at Porsche had benefited enormously from the experience gained with the 964 Cup car. The 993 was extremely further developed. It was much more forgiving, but as a consequence all of a sudden, we were twelve lapping within the same second."
Oldest champion
Grohs would win the German 911 Carrera Cup in a 993 in 1995, making him still the oldest to ever win the title in the 911 Cup.
For more on the origins of the Porsche 911 Cup, we happily recommend issue 9 of Tazio Magazine. Now available.
(thanks to Johan-Frank Dirickx and all at team 911motorsport.be and the Abbeville race track)