Photo The Ice
Well, it was the poster car after all. So no surprises it was the 1933 Alfa Romeo P3 that took best of show at the ICE International Concours of Elegance in St Moritz, Switzerland.
A beautiful day on the frozen lake of St Moritz, the prestigious Swiss ski resort. The galloping hooves of the horses racing on the ice in the famous White Turf had just withered away when on Saturday, February 26th a different kind of horsepower took over.
Drifting treasures
The ICE, short for International Concours of Elegance, brought a fine mix of exquisite sports cars and racing car to St Moritz. Next to the traditional static display so often synonymous with the different concours, the ICE tries to make a difference by adding a driving component to the programme. It's not every day you see multi-million automotive treasures drifting in the snow, but that is exactly what makes the ICE special.
Single seaters in the snow
For the 2022 edition, the ICE could count on some spectacular entries. Winning the 'Vintage Grand Prix' class was a Maserati 4CL. The 'Barchetta on the lake' class saw a 1953 Jaguar C-Type win. The car is residing with the same family for over half a decade. The Finburgh family were present in St Moritz to see their treasure shine.
The ICE proved there is room for the little ones as well. Everyone who knows Tazio, knows we have a thing for these rally Minis. A feeling that we share apparently with the jury at the ICE. Different Mini, this one was an ex-works Mini Cooper S that won the Coupe des Alpes in 1967, and was now the recipient of the best in class trophy in the 'Vintage Road Racing' class. Best in class honours went to another piece of automotive royalty, a 1933 Alfa Romeo P3 single-seater.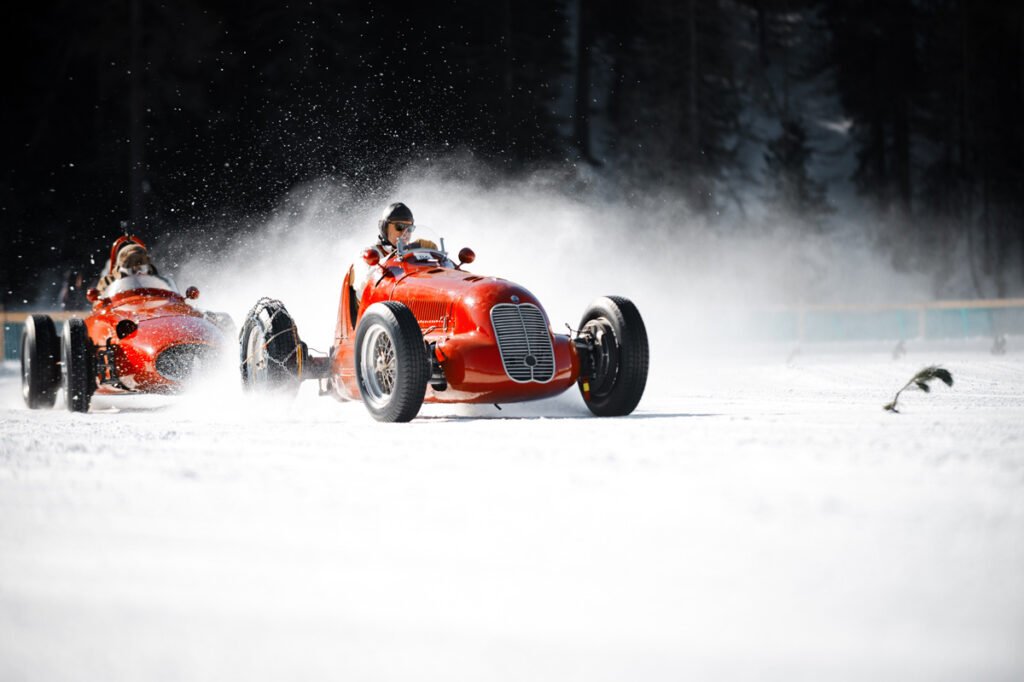 And a special kind of Rolls-Royce
One of the more extravagant participants in St Moritz was the beyond cool Rolls-Royce Thierry de Moncorgé used for the 1981 Paris – Dakar rally. De Moncorgé used the chassis of a Toyota BJ offroader, mated it with a 5.7-litre Chevrolet Corvette engine and put a composite Rolls-Royce body on top of it. Rest assured, a real Rolls-Royce was used to create the mould.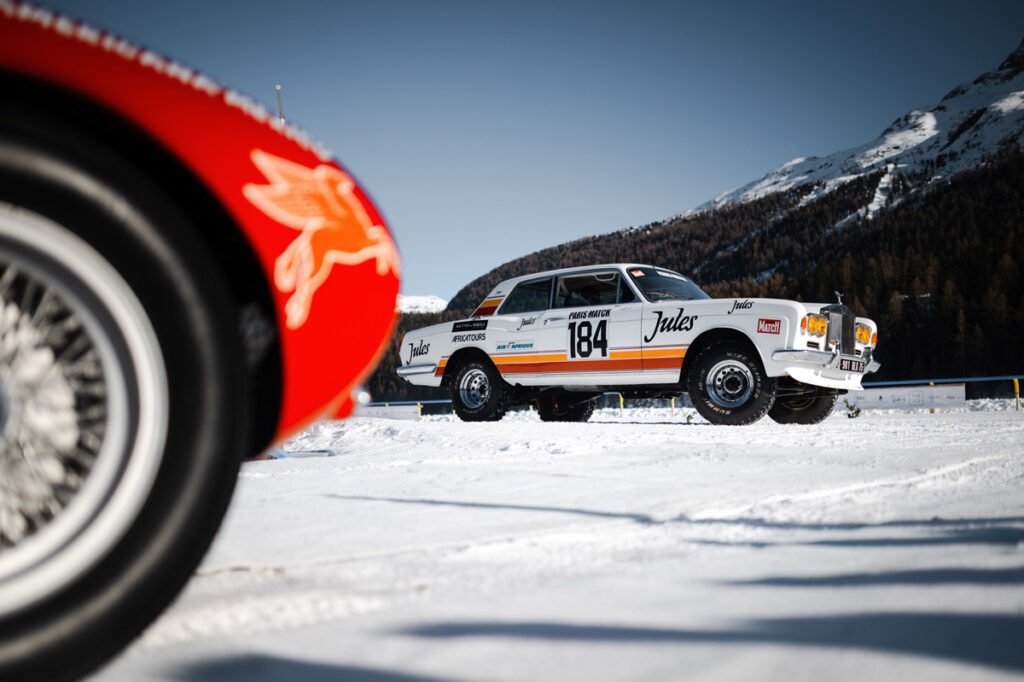 With 330 hp at his disposal, de Moncorgé set off from Paris. After eight stages, the front wheel train gave in in the middle of the desert. De Moncorgé managed to reach the finish of the ninth stage, but technically he was out of the race having missed the time cut-off. Race organiser Thierry Sabine, however, realised full well the publicity value of the Rolls-Royce and allowed it to continue in the rally. In the results, De Moncorgé is listed as retired, but he did manage to bring the Rolls-Royce to the finish in Senegal. A legend was born.