Look who honoured us with signatures for the Limited Edition of Tazio 9, the Porsche 911 edition. None other than Belgian Legend Jacky Ickx.
Ickx and the 911 share a significant amount of history. The Porsche 911 appeared in Ickx's career at a time when the momentum in his Formula 1 career was dwindling. And competing further down the grid in F1 was simply something he couldn't be bothered with.
Enter Porsche, with a contract proposal as a works driver from 1976 on, with the 936 prototype at Le Mans and with the mighty 935 turbo in the World Endurance Championship.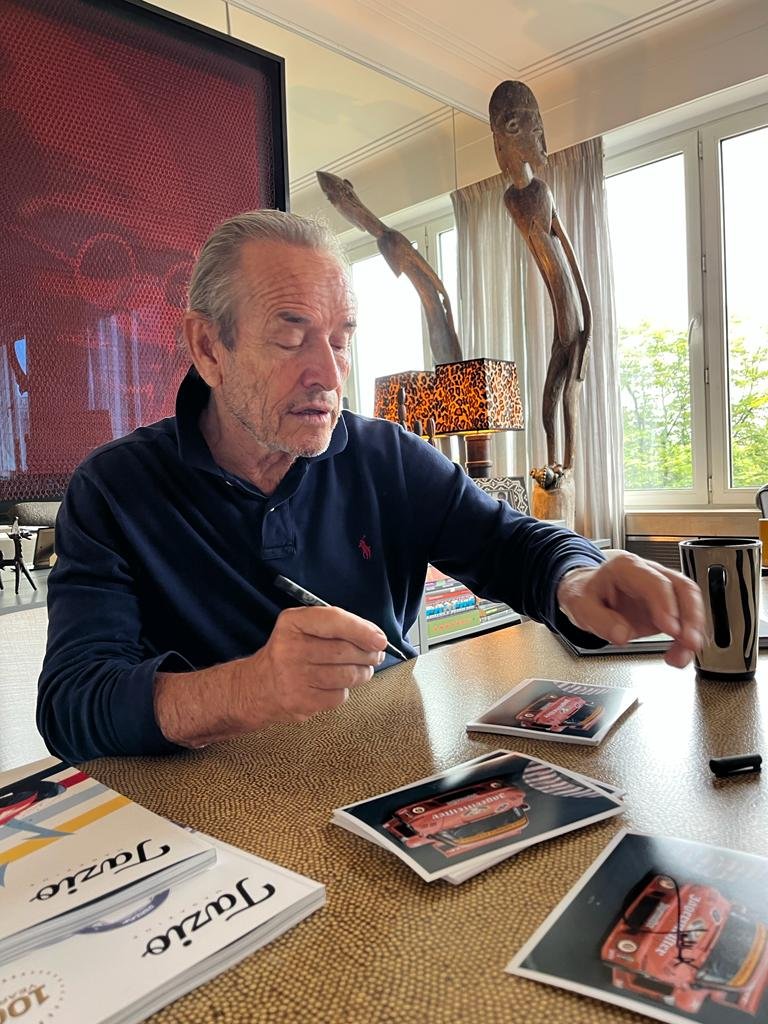 Moby Dick
In Tazio 9, Ickx talks at length about his days with the 911: with the famous Moby Dick version, with the 'Baby' 935, and of course his favourite topic of all: how he convinced Porsche they should take the 911 to the desert. "After my Paris – Dakar victory with Mercedes in 1983, I happened to witness Roland Kussmaul perform a shakedown of one of the old rally 911 SCs. I went to see the head of motorsport, Professor Bott, and I told him: 'I think you have the car to win Paris – Dakar 1984 right here.' At the time, it looked like Porsche was going to axe the 911. I got a 'yes' from Professor Bott, but as always with him, it was a 'yes, but…'."
The Limited Edition of Tazio 9 is out now. Just 50 copies exist, individually numbered. Artwork Wibalin Buckram cover paper, 120 grams.